---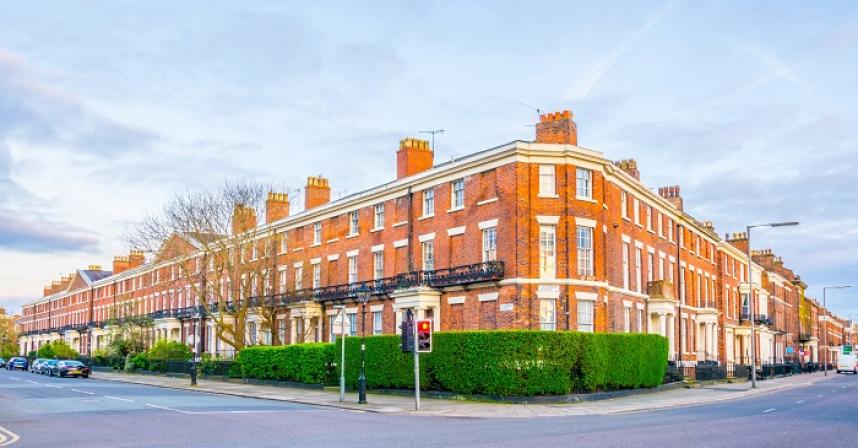 02 Oct 2018
The Hometrack index data suggest property prices in Liverpool grew at the rate of 7.5 percent y-o-y to August. The other cities where the rates were higher are Glasgow 7.2 percent and Nottingham 6.9 percent. These were the most affordable regions where the average price of homes is reaching the levels of 2007. The growth in oil prices, sterling volatility, and Brexit impact led to volatility in home prices. Increase in borrowing costs and an increase in mortgage rate and interest rates; have made it difficult for buyers to pay for housing. The reports by Hometrack claim people need to earn 24 percent more as they did 3 years ago to pay for higher home prices in cities such as Manchester and Bristol.
In London, first time buyer, need to earn on an average £84,250 to own a home. The calculation was based on repayment mortgage for the 30-year term and borrowing less than 4 times the income, where about 30 percent is spent on the mortgage.
Gateway cities
Some regional cities are popular with foreign investors. Dubai investor Select Group acquired property at Reach in Liverpool, the Echo building, for an undisclosed sum. The sale was made through Savills and Paradigm Property Management. The group said the city is expected to deliver long-term growth. Barings Real Estate acquired 240 unit properties at Queens Dock in Liverpool for approx. $60 million. The company's MD, Darren Hutchinson said the transaction provides well-located riverside asset. The company plans to expand in multi-family sections in other global cities. It plans to increase in logistics, student accommodation and mixed-use projects. The Chief Investment Officer Moorfield said earlier they invested in two properties in Manchester and one in Newcastle.
Scope for first-time buyers
In the UK, millennials are looking for a buy to rent options in cities where they do not need to spend longer on commuting. A two bedroom flat in Hong Kong can cost up to £1,280,000 as per research data on 91 cities by website Finder listing.  London was the second most expensive after Hong Kong with an average price of £788,000. The UK was placed at the 16th place where the median cost of a 2-bedroom flat was £227,000. Manchester average price is £144,000, and as per data, buyers can purchase five apartments in Manchester at the price of one flat in London.  This makes Manchester appropriate for the first time buyers seeking low-cost investment in the UK property market. The average price of a two-bedroom flat in Liverpool was £294,000.
The Midlands and Yorkshire are rated some of the best, in terms of, value, as per Manning Stainton data research.  The cities such as Bradford, Leeds, York, Nottingham, and Leicester are well priced. For the first time buyers, the northern city Bradford offers average price £133 per square foot, Belfast average rate is £140 per square foot and Liverpool £162 square foot. Many first time buyers are relocating to other cities as the prices are six times higher in the capital city as compared to regional cities.
To know more about UK properties, click Hamilton International Estates (www.hamiltoninternationalestates.com).
Categorised in: All News