---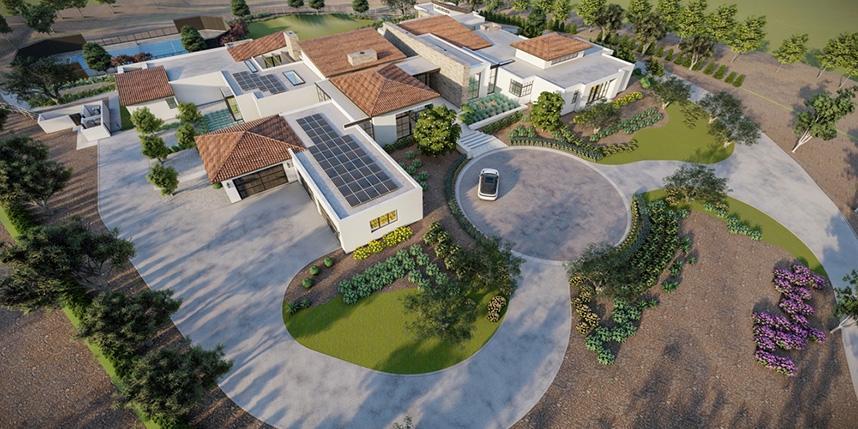 23 Nov 2022
3D walkthrough animation is one of the innovative and technological drivers of the real estate industry, and 3D walkthrough services are causing a massive shift in how properties are now designed and sold.
If you are a real estate professional, working with a 3D architectural walkthrough company will give you a competitive edge and help you accurately showcase your properties to clients without them leaving their homes. In this article, you will discover the benefits of 3D walkthrough animation services.
4 Benefits Of 3D Walkthrough Animation Services for Real Estate Professionals
The benefits of 3D animation walkthrough services for real estate professionals are enormous, especially with recent technological advancements. For instance, if you are an agent, you will be involved in vigorous competition in the real estate market, and as a result, customers sometimes get deals at lower prices.
Furthermore, regular 2D sketches and mockups no longer impress clients and close deals. Thus, the need for 3D renderings and walkthroughs of your properties.
Partnering with a 3D walkthrough animation company to integrate 3D walkthrough animations in your presentations can give you that marketing edge and make it easier for you to close deals.
Besides, your potential clients can tour and view your properties without being physically present. Find below four benefits of 3D architectural walkthrough services for you as a real estate professional. .
1. It is Cost-Effective
One of the top priorities of real estate professionals is cutting back on expenditure, which can be achieved by adopting 3D architectural walkthrough services. 3D walkthrough animations are cost-effective compared to 2D sketches, paper models, and mockups because you can bid farewell to papers.
Furthermore, you won't have to reprint on papers after effecting changes to designs because you can quickly fix all issues on a computer with no extra cost attached. Thus, you will save time and money.
2. It Improves Marketing Campaigns
Visual advertising increases sales significantly because they are appealing. Considering this, real estate professionals need 3D architectural walkthrough services to provide 3D walkthrough animations of their properties. These 3D walkthrough animations combined with personalized and customer-centric adverts create eye-catching effects and impress even the most imaginative potential clients.
Furthermore, creating 3D walkthrough animations of your properties presents you with a strategic catalog of current and past properties, which can tell investors and buyers much more than you can tell.
In addition, exceptional visual experiences of your properties on sale allow people to build emotional connections and take an actual walk through the properties wherever they are.
3. It Provides a Detailed Property Overview
3D walkthrough animation services offer a more detailed and better overview of a property before or under construction. The 3D walkthrough animations cater to the interiors and exteriors, making it easy to showcase in-depth details to account for any specific changes or new perspectives that a potential client wishes to see.
In addition, errors and defects detected are rectified on the go without considerably increasing the overall cost of the property.
3D walkthrough animations also allow all parties on a project to be on the same page. A better property overview makes saving time and money easier while ensuring a safer and more accurate construction process. More value is also added to the property in the future.
4. It Makes It Easier to Attract Investors
It is believed that raising capital to buy or construct properties is the most difficult task. However, attracting and convincing investors can be the most challenging because you can always raise money when you find committed investors. With 3D walkthrough animations, you will find it easier to attract and convince investors.
For instance, many investors need help finding credible and profitable investment opportunities in the real estate industry. No one even knows how many properties an investor has to visit before he finds the perfect one to commit his resources to.
Therefore, partnering with a 3D architectural walkthrough company allows real estate agents to showcase projects and properties to investors for inspection before visiting them.
Conclusion
Real estate professionals must take advantage of the benefits of 3D walkthrough animation services because working with a 3D architectural walkthrough company will help create jaw-dropping property plans and renderings with a 3D walkthrough quickly and efficiently.
Furthermore, 3D walkthrough animations will open countless possibilities for professionals to utilize cutting-edge technologies to drive sales and improve profitability. However, 3D walkthrough animations aren't only helpful in selling and purchasing properties and can be used to redesign or renovate properties.
Categorised in: All News