---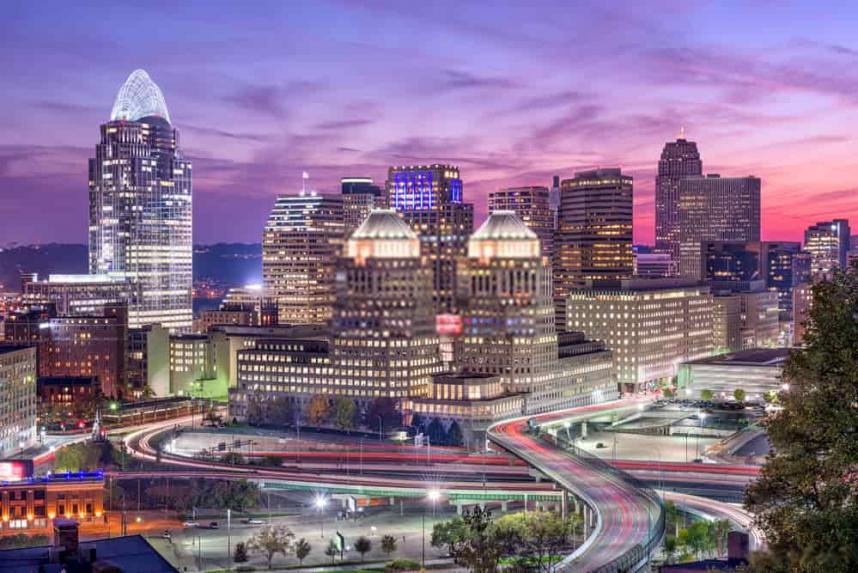 07 Dec 2019
The Canada Mortgage and Housing Corp. (CMHC) released its fourth-quarter assessment in November where it found the market is vulnerable to price acceleration and is overheating, at the same time as, the vulnerability that existed due to overvaluation, Hamilton Real Estate Market declined in the first three quarters of 2019 to a moderate degree.
It has been quite an interesting time for the Hamilton Real Estate Market. In a very short span of time the sales market for properties has seen great upward movement which has resulted in very promising and thrilling times for real estate investors and property buyers alike.
The main reason for this is due to the expansion of housing options that have occurred during the last decade or so. Hence, the Hamilton Real Estate Market is seeing a steady upward trend and is set to further climb in the near future.
A number of investors have also chosen to invest in Hamilton because of the rising property prices of the area.
So, how are investors benefitting from the rising real estate market in Hamilton? Well, some real estate investors can easily buy properties and then sell them off at a profit when the demand for their property in the market is high.
Hence, they are able to make a lot of money in a very short span of time. However, there are some people who are not so lucky in their financial ventures and end up losing a good portion of their investment because of one reason or the other.
Hence, it is very important for investors to look out for the right opportunities before investing in Hamilton's real estate.
There are many different types of properties available in the Hamilton Real Estate Market. These include residential properties, commercial properties, hotels, as well as shopping malls. There are also various kinds of homes available, which one can choose from.
Amongst the popular types of properties in the Hamilton real estate market include condominiums, apartments, townhouses, farmhouses, cottages, farms, and even rural estates. It is therefore important for investors to consider all these options so that they can be successful in their investment.
The higher the demand for properties in the Hamilton Real Estate Market, the better will be the chances of one being able to sell their property at a profit.
Hamilton real estate
Canada attracts top tech talent, where the homegrown firms and the international companies are setting up and expanding. As per the 2019 Canadian Tech Talent Report - the top 10 cities include the cities Toronto, Ottawa, Vancouver, Victoria and Hamilton where the demand in eCommerce warehouse is driving retailers to buy storage space for tech firms.
The Hamilton real estate market in Ontario in Canada is growing in the field of tourism, hospitality, and other areas. Last year the city attracted 4.5 million visitors who were invited to 57 conferences and 76 sporting events, and they spent over 359 million dollars in one year.
If you are interested in buying or selling property in Hamilton, New Jersey, it is important to do a little research. Well, the better equipped you are to see the area and all of its properties, the more likely you will be to make a profit. This is especially true when you are doing real estate deals with people who already know the area.
One of the best ways to research a property in Hamilton, New Jersey is by using a site that can give you a map of the city as well as information on where and how the property is located.
There are many websites that will help you locate a property, and all you have to do is provide them with a basic address and then choose from the options that are offered. Once you get an address for a property, you can enter it into the website to get an approximate location of the property.
You can also enter a phone number or email address to find out about a property. The information will also tell you the price of the property, whether it is occupied or not, and whether it has been lived in previously.
If you live in Hamilton, New Jersey, you will find the city itself to be very exciting. However, if you are not familiar with the area, you will want to spend time researching properties so that you will be sure to get a good deal when you buy or sell a property.
If you live in a neighborhood where there are a lot of homes for sale, you will also want to make sure that the home that you are interested in buying is in the right price range. By doing this research, you will ensure that you are getting the best deal possible.
Houses for sale in Hamilton
The average rentals of one-bedroom have seen an increase of 40 percent from 2010 to 2018. Valuations have been growing at a higher percentage in certain flats for sale Hamilton, in places close to the City Centre. Multiple factors are contributing to the growth in rates.
The rates of private units increased 21 percent and people are feeling trapped as they cannot leave their apartment for affordable housing.
The growth in demand in some areas is also related to the construction of the GO station. There are not many trains at West Harbour GO station but the areas in the neighborhood are worth $30,000 more than the city average.
Similarly, the Confederation station in the east and the proposal of new construction led to an increase in the price of Hamilton investment properties for sale by $40,000.
These stations have a material impact as it offers an extra amenity with added value where the price in the properties increased at the time of the announcement of the project is 2013 to 2015.
The West Harbour GO station cost is more by $30,000 as compared to regions like the Kenilworth and James, the Mountain and the bay.
Hamilton rental market
The average rent in British Columbia and Ontario is higher making it a tight rental market, in terms of, supply, as the number of new apartment constructions declined in the year 2019 to the lowest levels in the first 9 months of 2019 – since 2014 ( ass per National Rent Report).
In 2018, the average rent of the apartment was about $1170 a month and a year later the same suite was worth $1545 a month – that is 24 percent rise (y-o-y) as per the National Rent Report.
A recent report by the Social Planning and Research Council (SPRC) found 45 percent of the renters in the city live in unaffordable housing where they use a disproportionate amount of income for shelter.
The SPRC published documents on the rental crisis where rates are continuously growing and residents are unable to keep up with new costs. The market is creating unaffordability for the people as the rental rate is not in line with inflation and prices are increasing in par with inflation from 2001 to 2015.
The report states the average Hamilton rent spiked 6.9 percent as compared to the provincial average. The nonprofit organizations say the number is skyrocketing as the rents are growing for the existing units and the higher quality units are expensive.
Most of the Hamilton properties for rental units are located in the downtown core, while, the Mountain comes second with one of the highest number of family-size units.
The SPRC report finds 45.4 percent of the renters are living in unaffordable housing where they spend 30 percent of the income on household expenses. Approx 20% are spending more, up to 50 percent or more, on renting.
Hamilton real estate sales
The November sales were down from October and September but up 5.5% as compared to last year the same month (RAHB report). The report claimed 955 applications were processed in the last year where sales increased 8.6% and the average sale price increased by 2.7%.
Last month sales increased 10.1 percent as compared to a year ago. The October data of Hamilton Real Estate Market Statistics found sales of 1145

residential homes

, where the sales were up from September and August, and a 7.1 percent increase in sales was reported in comparison to last year's October sales.
If you are considering purchasing a home in Hamilton and selling it within the next couple of years, it is important to get in touch with the right real estate agents or companies that can assist you with your buying and selling process.
For those who have experienced buying homes or selling them, they can give you an idea about how successful their purchasing and selling experience was. Knowing this information could be the difference between making your home purchase for a lower price or taking a risk and paying too much for your home.
There are different types of real estate agents or companies that can help with buying and selling real estate. You will also need to think about any special rules that govern these professionals.
For example, if you know that you can't sell your home fast because of the recent foreclosure wave that could have a negative impact on the value of your home.
However, if you know you can sell your home fast because of the great demand for your home, this could be a good thing for you because it will help you sell your home as quickly as possible.
Just as you would consider contacting a real estate agent or company that deals with the buying and selling of homes, you will want to think about hiring a marketing professional to market your home.
For example, you can choose to have a home inspection done by an inspector from a local professional real estate company. You can also get a quote from a local real estate agent or company and ask them to send a professional property management company to do your home's maintenance.
What is the average Hamilton house price?
The average home price increased by 11.2 % to $371,333, as compared to the last year. The Royal LePage House Price Survey that tracks rates of 63 large markets found the cost of a two-story property for sale in Hamilton was lower than it was a year ago.
The study found the average rate increased y-o-y in the Q3 of the year 2019 where the median price of the 2 –story property for sale in Hamilton decreased 3.1 percent y-o-y to $580,380 and the rates of the bungalow were up 5.4% y-o-y and the median price increased 6.8%.
Well, the average Hamilton home will cost you in the region of three to four thousand dollars per month, but that doesn't mean that you can afford it. If you are seeking a home, the first thing that you need to do is do some research.
You might not be able to afford the market-beating prices and yet you still want to keep an eye on them. The more you know about the area, the more you can adjust your budget and save some money. Here are some tips to help you find the right property for you.
Hudson is truly a popular town and so is it worth living in. It is on the east coast and can be reached by highways twenty-one or forty-four. For those who do not travel that far, there are the highways that connect the towns of Colonie and Greenville.
However, if you live in the United States, it is very possible to get to Hudson from various points in New York or Canada. As a result, as you search for a home, you should look into this option.
There are many homes available to purchase in Hudson, so it is a town with a lot of real estate for sale. If you buy in Hudson, you will have plenty of options to choose from. In fact, if you are looking for a home, it would be best to get started at least six months in advance of the closing date, because the prices are expected to go up considerably.
If you want to be prepared, you should look into the mortgage options available and whether or not you need a mortgage and how much you can afford. You will need to fill out an application when you purchase a home in Hudson, but you should do it before you pay any cash.
Hamilton housing market forecast
RE/MAX released its report on the Canadian housing market in 2019 where it predicted a healthy price increase in the year 2020 and estimated the price to increase by 3.7 percent, on average, in the residential sector.
It forecasts growth as it is a seller market where the average residential sale price can increase by 3.8 percent in the coming year with a predicted historical appreciation. The market adjusted to the stress test and has found ways to finance purchases.
The developmental freeze in downtown Burlington may delay expansion in the areas but the industrial sector has picked up as the economy is positive and the number of buyers has increased.
Whether you're looking for a new home or a rental, there is a great deal of info you'll want to know about the future of the Hamilton housing market forecast. The first thing you'll need to do is to begin thinking about where you want to live and how much money you can afford to spend on your new home.
A housing forecast is a great way to get a good idea of how many homes will be built, how much of an increase in demand there will be for homes and how much interest rates will go up. When you know what it looks like from the perspective of the average homeowner, you'll have a better chance of choosing the right home for you.
After you've figured out what kind of house you're looking for, you can begin considering the housing market forecast for each part of the city you live in. Each Hamilton neighborhood has a different outlook than the next.
For example, if you're not familiar with the Northwest side, there are some pieces of data that you may not realize. For example, the area is very well-known for high tax rates and high cost of living, and the median household income in the neighborhood is close to the national average.
For families who need to find places to live, that makes this an ideal place to live.
Getting a housing forecast for the Hamilton area is a great way to get an idea of what you'll be getting into and how to better prepare yourself and your family when it comes time to buy a home.
In the end, it's all about what you can afford to spend on the mortgage and the way you look at the future for your own home. If you need a little extra information, your Hamilton housing market forecast is one of the best ways to get that information.
Hamilton Ontario real estate market
Many factors are supporting growth like the great neighborhoods, where southern Ontario is witnessing great appreciation in price with an opportunity to get double-digit gains.
The city is, currently, a strong seller marketplace, where the two main indicators – strong sales to the listing ratio, and the total months of inventory, are supporting the expansion and Economy of Hamilton, Ontario.
Inventory is less in comparison to demand and the city is one of the fastest-growing in comparison to the neighboring communities and Hamilton Real Estate Market.
The Hamilton Ontario real estate market has had several great years since the economy has begun to bounce back. The prices for this area have risen in an amazing way, and now the challenge is to hold on to that growth and not lose sight of where it came from.
Despite a downturn in the US economy, and with a sluggish economy here at home, there is still a tremendous amount of demand for properties in Hamilton. This is mainly because the city itself is incredibly stable, meaning people are happy with it.
This also means that homes in Hamilton are being purchased with a lot more conviction than homes in other areas of the country. This is partly because the city has a large population that is fairly educated and up to date with what is going on, and there is more interest in the area because of this.
Homes in Hamilton can either be found in the downtown area, which has also seen its fair share of growth, or they can be found in the suburbs of the city. There are many suburbs that can be found within Hamilton as well, and some of them are even somewhat industrial.
Despite the rise in demand, there is still some competition in the Hamilton real estate market too. There are a lot of luxury homes being sold, particularly in the downtown area. The key is finding an investor that has a great deal of faith in the area and can see the potential of the Hamilton real estate market.
Getting a very good deal in this particular real estate market is often tricky because there are plenty of people with deep pockets that can offer whatever price they like for these properties. These are not properties you will get cheap, but if you know what you are doing, you may be able to strike a bargain in this market.
Categorised in: All News