---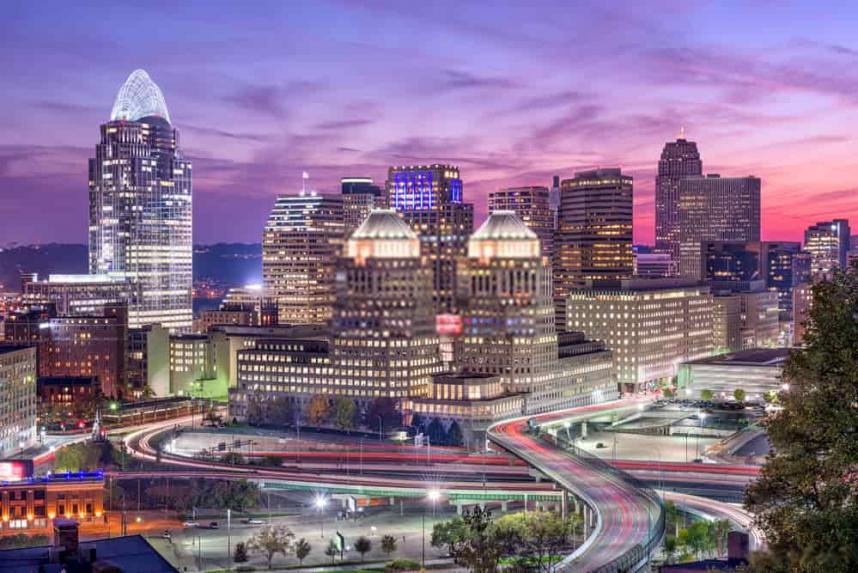 07 Dec 2019
Hamilton Real Estate Market data is about the UK- based property development opportunities wherein it assists global clients with purchasing, selling, and renting residential and commercial properties. As in the UK, buyers continue to buy later in life, the privately rented accommodations perform strongly for investors, and there has been a boom in the build-to-rent (BTL) sector across the country.
As a result, the average price of a UK home grew three times in the last two decades, at the same time as the Bank of England offered a low-interest rate to support the housing market further.
The Mortgage rates have been low for over a decade, and in December 2021, the BoE increased the base rate five times from the record low of 0.1% to 1.25% in response to the increasing inflation.
Even at the current rate, borrowing to buy a home is considered cheap. However, it is believed that the rates will further increase in 2022 -2023, which means the housing market mortgage repayments will increase further.
The rate one can get on a mortgage depends on factors like the size of the deposit, the credit score, the type of loan, and the length of the mortgage deal. In general, saving a huge deposit can increase the mortgage options for the buyer.
It also ensures better deals where you can choose between fixed-rate loans where you know exactly how much your monthly repayment will be and variable rates where the payment could fall if the interest rates decline, but it will increase if the rates increase.
Hamilton Real Estate Market represents the upcoming UK housing market, where there are several variations in house prices, though some areas remain highly competitive.
Hamilton Real Estate Market is defined by the regional and local trends that will suffer due to the increasing cost of living. The household budget has come under pressure due to inflation, and only a few people can afford to stretch themselves to invest in homes. As a result, some first-time buyers could hold off seeing how the market reacts to changes in interest rates.
Several regional variations in house prices exist as some Hamilton Real Estate Markets can be highly competitive. However, the house price growth is slowest in London, where the prices are highest in the UK at almost £520K- double the UK average, and Wales continues to grow faster than any other region in the UK at over 15% Y-O-Y.
The price of large-family homes continues to grow faster than flats. In contrast, the price for detached and semi-detached houses has been growing by 12 per cent over the last year in 2022 compared to a 7 per cent growth in flats (as per Halifax data).
Hamilton Real Estate Market includes the growth trends and reports of UK rural locations where demand for properties increased in the past few years. Some top growing regions are - North Devon, Richmondshire in the Yorkshire Dales and Conwy in North Wales.
Estate agents also report growing interest in Scotland's rural and remote locations. At the same time, some people have started to return to cities, and commuter belts have driven up the average price of properties in such areas.
The past years have been quite an interesting phase for the Hamilton Real Estate Market. In a very short period, the sales market for properties has seen great upward movement, which has resulted in a very good and profitable time for real estate investors and property buyers alike. The main reason for this is the expansion of housing options that have occurred during the last decade or so.
Hence, the Hamilton Real Estate Market is seeing a steady upward trend and is set to climb shortly further. But, first, investors must look for the right opportunities before investing in Hamilton's real estate.
Many different types of properties are available in the Hamilton Real Estate Market.
Hamilton Real Estate
Commercial properties include offices, retail (stores, shopping centres, shops), industrial (warehouses, factories), leisure (hotels, pubs, restaurants, cafes, sports facilities) and healthcare (medical centres, hospitals, and nursing homes). There are also various kinds of homes available in the UK, which one can choose from.
One can invest in detached houses that do not share walls with a separate structure in residential properties. They also tend to have both front and back gardens.
Semi-detached homes share at least one wall with an existing structure.
A single wall on either side connects terraced houses, leading to a literal "row" of structures flats for sale Hamilton is known for space-saving qualities and their convenience.
Bungalows are typically single-storey detached structures.
Mansions and conservation properties are the most sought-after, and many High net worth luxury investment options are available in this category.
Other popular properties in the Hamilton real estate market include condominiums, apartments, townhouses, farmhouses, cottages, farms, and even rural estates. Investors need to consider all these options to make the right investment. The higher the demand for properties in the Hamilton Real Estate Market, the better the chances of one being able to sell their property at a profit.
Houses For Sale In Hamilton
Growth in average house prices in the UK picked up in the second half of 2020, a trend that resumed throughout the subsequent years. One had expected that the end of the stamp duty holiday would result in a drop in demand for house purchases, but that has not been the case. Instead, house prices reached record highs in 2022.
However, the rate of growth has now dropped. Data from Nationwide building society has revealed an annual gain of 12.1% in April 2022, declining to 11.2% in May, suggesting a slowdown.
Hamilton Rental Market
Rents have continued to rise to record highs in many areas as workers return to the cities and people wait to buy in over-subscribed, desirable commuter towns. According to the latest ONS data, private rental prices have risen at their greatest annual rate for more than five years, as demand heavily outweighs the market while the mortgage repayments are often lower than the cost of monthly rent.
The problem is that many tenants fail to save enough for a house deposit to buy because their rents are so high that most people are forced to rent or live in unaffordable housing until they can set enough money aside. The new announcement made by the government will benefit the low-paid workers.
Around £30 bn in housing benefits will go towards rent, which the authorities argued would be spent to help people buy homes. Still, workers must pass the affordability checks needed to become eligible for a mortgage.
The prevailing business model in the UK property business is not entrepreneurial. Hamilton properties hire high-performing negotiators and managers to handle deals with their clients to provide the best professional representatives.
Hamilton Real Estate Sales
Hamilton real estate sales strategies represent high levels of customer service and professionalism in making offers in residential homes. Suppose you consider purchasing or selling a home within the next couple of years. In that case, getting in touch with professional estate agents who can assist you with buying and selling is important.
You should know the best ways to advertise, the websites to place ads and the time to put your advertisement up for sale. For example, March is considered to be a good time to buy a house, so if you want to sell fast, put up your property on sale in March as there are more house hunters.
People are keen to complete a deal before everyone heads off on the summer holidays so that August may be particularly quiet, then listings or buying opportunities, picking up during September or October before dropping off at the end of the year just before Christmas.
What Is The Average Hamilton House Price?
According to the latest Halifax house price index, the average home price increased to £289,099(in June 2022). Currently, the market is overheated, with property prices increasing by an average of 11% over a year. That makes it increasingly difficult for first-time buyers to get a foot on that elusive first rung of the property ladder.
Nationwide says the price of an average home is now £269,914( in June 2022), which is more than a fifth higher than at the start of the pandemic, or around £30K higher than in May 2021.
Meanwhile, mortgage lender Halifax has also confirmed that house prices appear to be slowing. It says the average house price was £289,099 in May, 10.5% higher than a year ago.
Based on monthly data, prices increased 1% between April and May.
Nationwide and Halifax differ in their house price estimates because the representative properties they track are slightly dissimilar.
To know more about the property for sale in Hamilton, one can contact the estate agents at Hamilton real estate sales.
Housing Market Predictions
House prices were expected to decline in 2022 but have defied expectations and risen from 2021 into 2022 after record gains in 2021. However, with no stamp duty benefits, lower levels of mortgages agreed, and fewer properties, the xsumed the market might have depressed sales in the year.
Hamilton housing market forecast report is about the housing market movements in the coming years. Capital Economics forecasts house prices to rise throughout 2022 before falling by 5% in 2023. The housing market predictions by Hamptons find a rise of 3.5% each year between 2022 to 2024.
Most estate agents predict an upward trend where they assume the high inflation will push interest rates up, resulting in a slowdown by the end of the year into 2023. The estate agents forecast the rates may increase further to 3% in the second half of 2023, pushing the mortgage rates to 3.6% from the historically low value of 1.6% (registered at the end of 2021).
Whether you're looking for a new home or a rental, there is a great deal of info you'll want to know that you can get in the upcoming Hamilton housing market forecast. A housing forecast is a great way to get an idea of how many homes will be built and how much of an increase in demand for homes. When you know what it looks like from the perspective of the average homeowner, you'll have a better chance of choosing the right home.
After you've figured out what kind of house you're looking for, you can begin considering the housing market forecast for each part of the city you live in. Each Hamilton housing market report gives data on regional markets.
Getting a housing market forecast helps you prepare to know the steps to buy a home, though it's all about what you can afford to spend on the mortgage and the way you look at the future for your own home.
If you need a little extra information, use the Hamilton housing market forecast to get one of the most accurate information. Hamilton Real Estate Market inventory and regional market listing can help you know the types of properties offered.
Categorised in: All News