---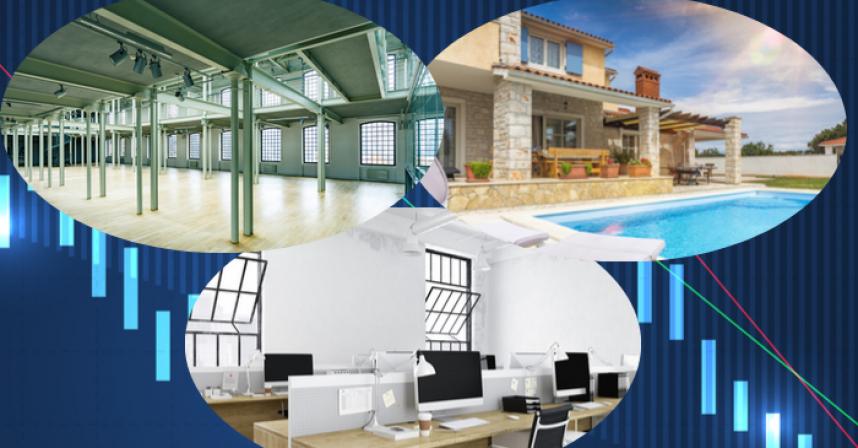 26 Jul 2018
During a recent visit to the UK, US President announced to fund a 150 million pound project in Maine estate to build 450 bedroom 5-star hotels, houses, holiday cottages, and golf resorts. The plan has been submitted to the Aberdeenshire Council to build 500 homes and lavish five-star hotels in the initial phase.
One of the UK's largest alternative asset management companies is investing in warehouses in many cities targeting growth in online business. As a result, warehouse rents keep growing, and rental forecasts are expected to grow, even for smaller warehouses.
Korean asset management firm KKR – warehouse retailer invested US$229.90 million in a shopping park in the UK, Black Country, Birmingham, from a US seller in July 2018.
Holiday Homes
Sydney and Paris have been ranked the best cities for owning a holiday home, followed by St Lucia, Dubai and Greece, Santorini by Hitachi Personal Finance and Airbnb. In the Middle East, Dubai is one of the most expensive cities in terms of short-term rentals that offer world-class facilities and four-star or higher-stars hotels.
In January 2017, the rate in Dubai was high at $226, the fifth most expensive for short-term residence (BWACI), where the rentals for a night can be more than New York, London, Sydney, and Amsterdam - go beyond $200.
Other Middle-East expensive cities in terms of short-term residence are Kuwait and Riyadh. Santorini is one of the leading thriving places for owning a holiday home, whereas, in the UK, Bath provides rental of more than 2,000 pounds a month.
Manchester is one of the key cities offering attractive investment in holiday homes. The latest figures released by the Office for National Statistics found the number of tourists increased in the year 2017 as the travellers gave up to £670 million in Manchester, and the city in the second position was Birmingham.
In 2017, overseas investors' visitors were 10 per cent more than a year before. Most of the visitors are from Europe and a significant number from North America. The place is also visited by Chinese visitors and tourists from Hong Kong.
The airport, its football clubs, and its musical heritage attract tourists to the city. However, as per the current asking price, the property in Edinburg is sold for at least 17 per cent more.
UK Cities for Offices
The new office spaces in London offer short-term leases where startups can either expand or terminate agreements anytime without any legal issues. North-East of Scotland is also a famous tourist location which can provide beneficial properties with an average rent of more than 1,500 pounds a month. Oxford is 2nd, London 4th and Edinburgh has been ranked 6th in the list.
The holiday home business is booming in Scotland in the UK. Inverness has been named one of the leading destinations for owning a holiday home. However, the government plans to introduce a bill to impose restrictions on converting houses to holiday homes.
For information on leading office space and warehouse investment in the EU, click Hamilton International Estates (www.hamiltoninternationalestates.com).
Categorised in: All News