---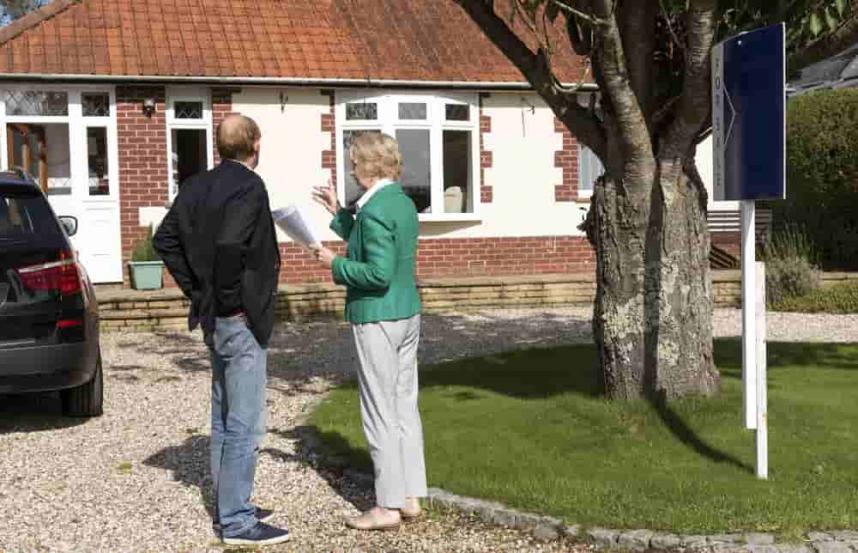 30 Aug 2019
Introduction:-
How to become a real estate agent UK? The role of an estate agent is to introduce and negotiate with people who want to buy or sell leasehold or freehold residential, retail, agricultural or commercial properties. As per the Office of Fair Trading OFT UK, more than 14,500 traditional estate agent offices are in the country.
However, many new business models have emerged where the new estate agents work online or collaborate with other estate agents and sell through private property listing websites.
If you have a large vacant plot, apartment, duplex, or retail unit to sell, then a real estate agent is the person who can help by managing each stage of the process of buying and selling.
Aside from that, you'll need real estate brokers to help you decide what to do and how to do it if you own land and want to sell it or if you want to buy an empty plot or a fancy house without individually contacting each seller.
A property agent can work on refurbishing an old house, re-constructing, or handling building societies' administration. They have a solid network of investors, material suppliers, and builders who have agreed to share a portion of the overall profit.
It is now up to the agents to correctly execute the transaction once it is completed, and they need to finish the job within a specific time limit to earn a commission.
Becoming a real estate agent in the United Kingdom requires a combination of education, training, and experience. Here are the steps you need to take to start a career as a real estate agent in the UK:
1- Get a National Association of Estate Agents (NAEA) qualification: To become a member of the NAEA, you must have a Level 3 qualification, such as the Level 3 Technical Award in Residential Estate Agency, which can be completed through a college or training provider.
2- Get Licensed: Once you have completed your qualification, you will need to get licensed by the National Association of Estate Agents (NAEA) or the Royal Institution of Chartered Surveyors (RICS). This involves passing an exam and meeting certain standards of professionalism.
3- Gain Experience: In order to be successful as a real estate agent, you will need to gain experience in the industry. This can be done by working as a trainee or junior agent for an established agency, or by starting your own agency.
4- Develop Your Skills: In addition to gaining experience, it is important to continue developing your skills as a real estate agent. This can be done through ongoing professional development courses, attending industry events, and networking with other professionals in the field.
5- Build a Strong Reputation: Finally, to be successful as a real estate agent, you will need to build a strong reputation. This can be done by providing excellent customer service, staying up-to-date with industry trends and regulations, and building a strong network of contacts in the industry.
6- Be Aware of the Regulations: Real estate agents are regulated by the National Association of Estate Agents (NAEA) and the Royal Institution of Chartered Surveyors (RICS) in the UK, and must comply with their codes of conduct and rules of professional practice.
7- Stay up-to-date with the Market and Technology: Real estate industry is constantly evolving. Keep yourself updated with the market trends, new technologies and customer preferences to stay ahead of the game.
To establish yourself as a real estate agent, and know how to become a real estate agent in the UK, you must follow the steps outlined below.
It's a Good Idea to Start with Close Friends and Family –
If you are unsure where to start, you can start with your friends and family. Inform them personally and through social media channels that you have started working as a local estate agent.
You can start your career as a Part-Time Real Estate Agent –
If you want to start your career as a real estate agent in the UK, you can join a property broker or a construction company or start as a part-time employee with an estate agency. The safest approach to practice handling the work pressure is to start as a part-time estate agent.
In some countries, you need a license to practice, but you do not need to get a real estate license in the UK to work in the sector. Some companies may require their agents to have achieved certain GCSEs (or equivalent), and some people will become agents with higher education qualifications; it varies significantly.
As a result, if you work as a part-time worker in the real estate market, it will give you financial support and the chance to see if this field suits you.
To become a real estate agent in the US, you need a license, and there is a requirement for pre-licensing courses, where you need to fill in the licensing applications that are different in every US state. You need to check with your real estate commission to understand what's required to obtain your license.
Some US states have online courses to complete your prerequisites. Then, depending on your state, designated cities and testing centers will be where you can take the real estate license exam. Once you apply for the exam, your local real estate commission will provide you with those details.
The US state recognizes you if you work as a licensed real estate sales professional. It is because such professionals are legally allowed to provide direct service to both the buyer and the seller.
Be a Buyers' or sellers' Representative –
To become the best estate agent in London, you must help the buyer or seller make informed decisions. An estate agent's role is to facilitate a property's sale. Whether they act on behalf of the buyer or seller, it is the estate agent's responsibility to provide honest guidance that aligns with their client's needs.
A real estate agent's job can be extremely hard at times. The hours are long, the income can be unpredictable, the market can be stagnant sometimes, and you will undoubtedly have to deal with some very awkward customers.
In general, they represent the sellers' deal and may try to sell to get more profit to gain more commissions. Therefore, as a buyer, one should be careful and contact many people and try to find out the price of similar properties from different sellers.
Many agents are paid, directly or indirectly, by brokers, solicitors, surveyors, and damp-proofing companies. If you want to work as an estate agent, you may be asked to sell a mortgage or legal service to the buyer to earn a commission.
Most estate agents try to convince the buyer to invest in the property. Still, before starting, the agent asks the client about the maximum budget, and the buyer may provide an estimate, but the agents should always be polite and try to avoid pressure when they handle a client. At the same time, the buyer should be allowed to choose to buy a mortgage service.
As A Private Business Agent
You may have to work as a private real estate agent where you work independently. In such positions, you will be responsible for handling sales, negotiations, and clients on your own, or you may work in partnership with other professional agencies to handle some areas of property transactions.
In addition, you will have to learn how to communicate with buyers and handle the paperwork. Independent real estate agents may earn more when a property deal is finalized because they get most of the commission.
Nevertheless, if you work for a firm, you may divide the commission with other agents working on the same deal, or your estate agent fees can be paid as a fixed monthly salary.
An independent estate agent will have partnerships with solicitors, or they may be able to recommend one suitable for their clients, depending on the customers' circumstances. They must communicate with all four parties - the seller, their solicitor, the buyer, and their solicitor to accomplish the job.
Often solicitors need a little push to move things forward or do the transactions quickly, or the seller might need a reminder to return the paperwork – the estate agent handles all these works.
Create An Online Profile –
You must create an online profile to succeed as an Estate agent in England, as it will help you get clients online and interact with prospective buyers and sellers directly.
To become one of the best online estate agents, you must keep yourself updated and know the market. Then, you can use e-books, manuals, white papers, and other relevant materials, so the visitors register and seek assistance. Therefore, it is one of the most effective strategies for obtaining clients.
Become an Overseer of a Property –
You can work as an overseer of a property. A real estate agent must act as a supervisor and take care of the entire property, including finding renters, maintaining the interior and exterior of the property, collecting rent, and so on. You may earn monthly by working as a supervisor or have fixed estate agent prices to do such work.
What Does an Estate Agent Do?
The property deals are mostly consumer-to-consumer real estate transactions, but the two parties have little or no interaction. The key issues for poor interest in direct dealing are mistrust, where sellers get many offers from the buyers but cannot trust the buyers making these offers. The estate agents provide a platform for the two parties to meet in one place.
People sell property in the UK through estate agencies where the estate agents' work is determined as per the Estate Agents Act 1979(EAA 1979), which states –Introducing and negotiating with people who want to buy or sell freehold or leasehold property – as a part of the business pursuant or instructions from a client.
What Are the Regulations Connected to The Work?
How to become a real estate agent in the UK? First, a real estate agent must know the regulations and duties associated with the job.
The EEA 1979 Act and consumer protection laws –
The main aim of the EAA 1979 act is to make sure the estate agents provide a fair deal and work in the best interest of the clients where he is obliged as per the Act to treat both sellers and buyers honestly, promptly, and fairly.

The Act also provides a minimum standard and behavioral guidelines, covering the duties of an estate agent and the third parties involved, like handling contractual paper and money and providing details of the business and terms of contracts.

The Act covers the estate agent's duties to provide clients with information when they declare a personal interest rate in a transaction and how they need to handle negotiations and keep the records of the offer in papers.

It involves handling the buyer's money and taking care of insurance schemes needed to cover the liabilities arising from the estate agency business. It also includes estate agency redress schemes.
What Does an Estate Agent Do Day-To-Day? What Key Skills Do I Need to Become an Estate Agent?
If a person engages in such activities or is likely to be engaging in estate agency work, he is expected to do the following –
He may have to send out property particulars and arrange a viewing for the buyers.

He offers personal advice to the sellers and buyers.

He receives queries/inquiries, answers the queries from the potential buyer or sellers, and provides property details to them.

He provides information related to the property like the energy performance, certificate, or arranging for it to be provided during the final phase of the estate agent contracts.

The clients interested in selling can get the 'For Sale board from the dealer, who can put it outside the property where the board may contain all the details of the property and the information expected to be with potential buyers on the seller's behalf.

These days sellers can put their property on the internet, where certain exemptions as per EEA 1979 are provided. The intermediates allow the private sellers to put up their property and provide a way for the sellers and buyers to meet prospective clients and communicate with them.
What Do Estate Agents Typically Earn?
Most clients (sellers) negotiate the contract and estate agent prices. The estate agent costs can be a percentage of the UK average property prices. Some surveys find that 66 percent sell for a percentage of commission through the property dealer.
At the same time, there are multiple concerns over the malpractices in the sector where the clients are unaware that they are entering a bad deal or lack transparency related to estate agent fees and contracts.
What Are the Challenges and Consumer Protection Schemes Associated with It?
Many estate agents pressure the buyer or seller to sign the deal fast. The pressure may force some to jump to make an offer, but clients may remain extra cautious and take their time viewing and deciding. As a result, a lot of financial waste is caused by a failed transaction and subsequent duplication of surveys and conveyancing inquiries.
There are Consumer protection schemes where information about unfair or misleading trading practices has been provided, as given below –
The practice undertaken by any real estate agent should be fair, the information should not be changed/ modified, and the financial status of the average buyer should be provided in their transactional decision-making; this means the estate agent must take care to provide an appropriate general description of the property like the location, photographs, environment, measurements, pricing, and parking.
The realtors who fail to provide information about any serious problem with the information of condition or the title of the property – may be considered misleading as per CPRs.
Real estate agencies can use disclaimers, but the disclaimers are mostly written in small fonts at the end of a contract. So even telling the buyers not to rely on all the information through declaimers – may not help in such cases.
CPRs cover the estate agent's costs. The provider should be careful not to tell misleading facts about the price of the UK property, especially if they offer discounts. In case of such offenses, the maximum fine can go up to £5,000 per offense.
The Business Protection regulations or the BPRs govern misleading practices where it is banned to put deceiving advertisements that can affect economic behavior or injure a competitor.
What Is the Professional Qualification and License Required to Become an Estate Agent?
As per UK law, estate agents are not required to be licensed. The individual agents may be professionally qualified and belong to a professional body like RICS. The National Association of Estate Agents provides certain qualifications to its members.
Survey Data on Estate Agents in England
To know more about - how to become a real estate agent in the UK, it is necessary to understand client's experiences like
How many people in the UK buy or sell property through real estate agents?

How many buyers find such agencies reliable?

What is the experience of buyers and sellers with real estate agencies?
The survey was conducted on the buying and selling experience (in 2017) by the Department for Business Innovation and Skills commissioned by TNS BMRB – through online interviews of around 2000 people who had bought or sold a property in England or Wales in the two years before March 2015, where the buyers had invested in different types of homes –first home, second home, buy to let property or probate sale.
Tips From Survey Report - How to Become a Real Estate Agent UK
The Online Survey Found
For Sellers
There are multiple ways people buy or sell, but the traditional ways are the most dominant.

Eighty-three percent of the surveyed sold through traditional estate agents rather than selling privately or through an online agent (5%) or by auctions.

Older sellers do not want to invest their time in the complexities of such deals and prefer to use the traditional ways.

About 75% of the sellers contacted more than one type of real estate agent to value their home, and 94% opted for the contract where they put the property on the market.
About one in ten opted for the sole agency as the multiple agent option put them off due to higher fees.
For Buyers
The buyer experience reflects that the first-time buyer feels the pressure and may try to make offers sooner or higher. Thirty percent of the buyers viewed the property only once and went on to buy before making the final offer.

Only 20 percent went for the second view, which was not higher. Many buyers felt they did not view the property as much as they would have liked to, and many buyers in London felt the same.

About two-thirds of the buyers found the estate agents encouraged them to buy a property where one in four buyers were told that the price was low to get a quick sale, or they said that there were a lot of inquiries about the property, or a lot of interest from multiple buyers for the property.

Especially, the property in the South-East and London were sold by estate agents as some of the most difficult to attain properties. They say "there is already an offer on the home" or "someone else was just about to accept the offer on the property."

The surveyed buyers also said, "there were discrepancies in the data like one could not clearly say if the home pulled out of the market before it was accepted or not." However, nearly 88 percent of the buyer felt it occurred to them that - they accepted the offer, but the property still showed on the list, and the buyer had to request the sellers remove their property from the list.

About 39 percent paid for the full structural survey, and 41 percent said they commissioned the report.

For many buyers, the time taken to conclude the deal – from the time the offer is accepted to the exchange of contracts - took longer, and first-time buyers were more likely to report it than experienced buyers.
Satisfaction Rate
Satisfaction was high, up to 81 percent among the buyer and 84 percent among the seller, while only 30 percent of sellers and 20 percent of the buyers were dissatisfied and went to complain.
Survey Regarding the Failed Transactions
The surveys on failed transactions found that buyers were less likely to experience a failed transaction which mostly happened due to personal reasons (15%), and in case of failure of a prospective transaction - the costs, which mostly included the valuation fees, were incurred by the buyers, and the sellers incurred the solicitor fees.
Bottom Lines –
As an independent real estate agent, your monthly income relies entirely on your commitment and hard work. There will be no predetermined working hours, but no percentage of your commissions will deduct once you get practical expertise with a leading real estate agency.
If you work independently, you become both the boss and an employee of your corporation How To Become A Real Estate Agent UK.
In summary, becoming a real estate agent in the UK requires a combination of education, training, and experience. By gaining a qualification, getting licensed, gaining experience, developing your skills, building a strong reputation, and staying up-to-date with regulations and market trends, you will be well on your way to starting a successful career as a real estate agent in the UK.
Categorised in: All News