---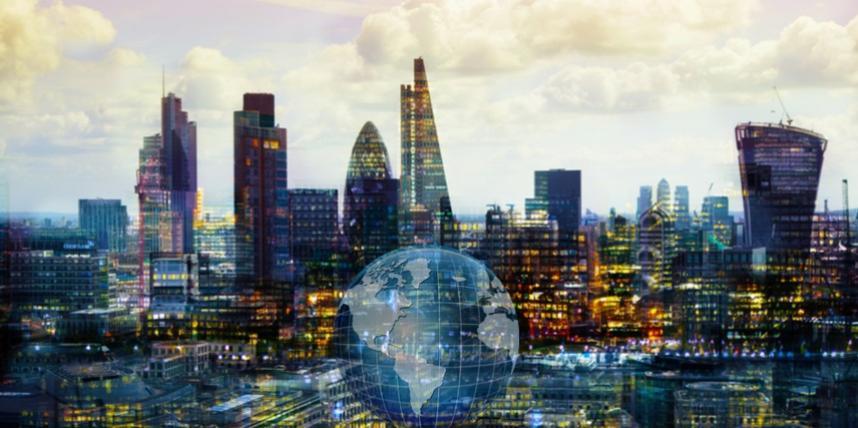 13 Jul 2018
In the first half of 2018, sixty-eight percent of the London office spaces were bought by Asian buyers, and a number of holiday homes and hotels were bought by investors from the Middle East. In July 2018, first presidential visit of the US president Trump to the UK to finalize trade deals was made, where the president claimed the soft Brexit approach will be harmful to the UK and this may affect trade relations with the US. Middle East investors are seeking opportunities in the UK and as per CBRE reports; London is ahead of Washington and New York in overseas investments. Qatari Investment Authority has been investing in the UK for the last 13 years and the total amount invested till now is up to £30 billion. About 76 percent of investors in the UK are from Asia. Singapore's firm Ho Bee Land bought the 21-story tower for £650 million and Malaysian fund bought the Battersea Power Station for £1.6 billion. These were some of the most expensive deals in UK commercial properties.
Housing price in the UK continues to rise amidst report of freezing growth mostly caused by economic doldrums. There are reports of a drop in price by about 2 percent, despite rising in price of properties, in some of the growing UK cities. The key reasons for low growth are low-interest rates, low joblessness, and shortage. The Institute for Public Policy Research (IPPR) is preparing to introduce the concept of zero house price inflation where restrictions on the mortgage for the next 5 years and policies to promote affordability will be proposed to resolve the issue of a housing shortage.
Overseas investments in London
London remains to perform low as compared to other parts of the country but in these grim conditions, overseas investors, especially, from South East Asia are finding opportunities. The inquiries from Asia is continuously rising where investors are seeking opportunities in commercial real estate, industry-related assets, and warehouses - as per CBRE survey.
Growing markets in the UK
London property rates are nine-year low, although, performance is increasing in the North – West where investors are seeking favorable deals. The growth in London has been affected but tax concerns, affordability, and low tenant demand. As compared to other cities of the country, the fastest growth in property price has been reported by Manchester and Edinburgh. In one year from 2017 to 2018 (June), residential property rates rose by 7 percent in Manchester. A study by Hometrack found among all the cities Manchester was one of the strongest markets. Also, the property price in the Scottish capital Edinburgh is rising faster than in other cities.
The Gocompare survey using data on wage increase, spending, services/facilities and growing property rates, Cambridge and Aberdeen were most gentrified. Website GoCompare 2010 to 2016 study claims the best place to buy houses in the UK for buy-to-rent was Manchester where the average growth rate was 5.55 percent and rental prices growth was steady at 5.76 percent in 2016. Stoke –on-Trent had the lowest price of properties and London the highest. Belfast property price was low but growth and rental average yield were also very low.
To find out some more about UK real estate and overseas investment in UK properties click Hamilton International Estates (www.hamiltoninternationalestates.com).
Categorised in: All News