---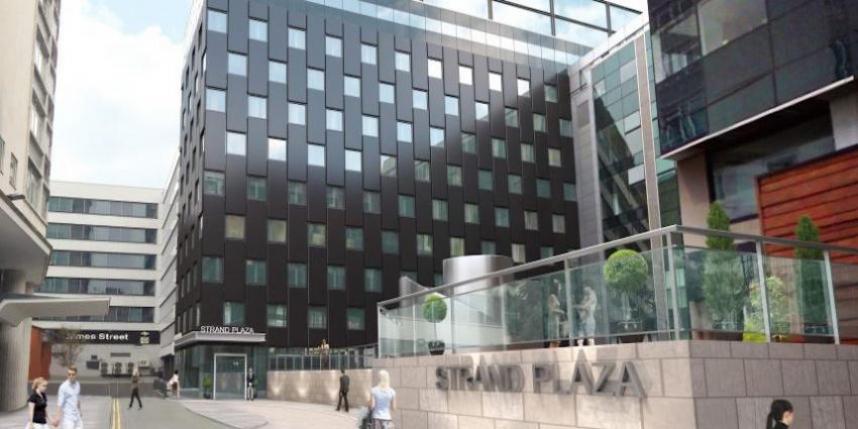 04 Jul 2017
These are the amazing views from what could become one of Liverpool's most sought-after addresses. Strand Plaza, a former Ministry of Defence office building, is being converted into high-end apartments. Primesite Developments is expecting to finish the £26m conversion by March next year.
The building offers incredible views of the Three Graces Current plans involve the creation of 109 studio, one-bedroom, and two-bedroom apartments over eight floors with prices starting around £115,000 But the proposed creation of two further stories could result in one of Liverpool's most spectacular penthouse apartments, and a total apartment count of 138.
Mann Island and The Strand To the west and north there are incredible views of the Three Graces: the Liver Building, the Cunard Building and the Port of Liverpool Building. To the east, you can see the rooftops and streets of Liverpool, while to the south you can see the Albert Dock and the 30 James Street hotel. The Strand Plaza is getting a massive overhaul in time for next summer Primesite director Bobbie Johnson gave the ECHO a tour of the site, which has been cleaned and soft-stripped.
He said he was excited that he was getting to develop the site, which his firm bought in January this year. Strand Plaza was formerly office space but is being converted into apartments He said: "This is what we've dreamt of for years. We want to set a new benchmark for apartments in Liverpool." A new facade will mean the building has a more attractive look from The Strand, and Primesite is using local firms to help complete the project.
Those who don't have views of the Graces will at least be able to spot the Bucket Fountain Liverpool-based architects Brock Carmichael have been signed up on the design front, while MYO Interiors while kit out the tower too a high specification. Primesite is also handling the Herculaneum Quay development on the waterfront
Categorised in: All News