Overview
Studio Apartment
1 Bedroom Apt
2 Bedroom Apt
Inventory
Location
Comparables
Video
Due Diligence
Market Due Diligence
Availabilty
14 x Studio Apartment
£55,000
194 x 1 Bedroom Apartment
£65,000
34 x 2 Bedroom Apartment
£80,000
Total Purchase Price
£16,100,000
Gross rental yield
9.8%
Net rental yield
8.0%
Net rental yield is assured for 3 years
Service Charge
£400 pa - per studio £5,600 pa
£475 pa - per 1 bed apartment £92,150 pa
£525 pa - per 2bed apartment £17,850 pa
Ground Rent
£300 pa per apartment £72,600 pa
Lease
ResInvest are delighted to offer these well presented apartments located within this splendid conversion in the area of Runcorn. All apartments are newly built to a high standard in this converted office building.
Castleview House will include parking for every apartment, plus electric gated entry to the site for tenants. A concierge on site service and secure fob entry will also be provided. Operating already is the Butterflies Day Nursery, a 0-5 years childcare business in a separate building on the site grounds. A communal courtyard is available for all apartments.
The fantastic location offers everything Merseyside has to offer on the doorstep including Liverpool John Lennon Airport, Universities and Colleges. The property is within walking distance of the largest shopping centre in Runcorn. Runcorn Shopping Centre, previously known as Halton Lea comprises over 85 shopping units including banks, bakeries, clothing shops, electrical shops and general supermarkets. In addition the adjacent Trident Park includes a huge multiscreen cinema and many other large retail outlets.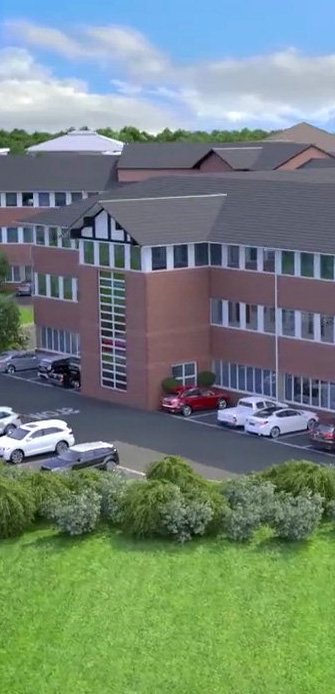 Request more information for CastleView House