---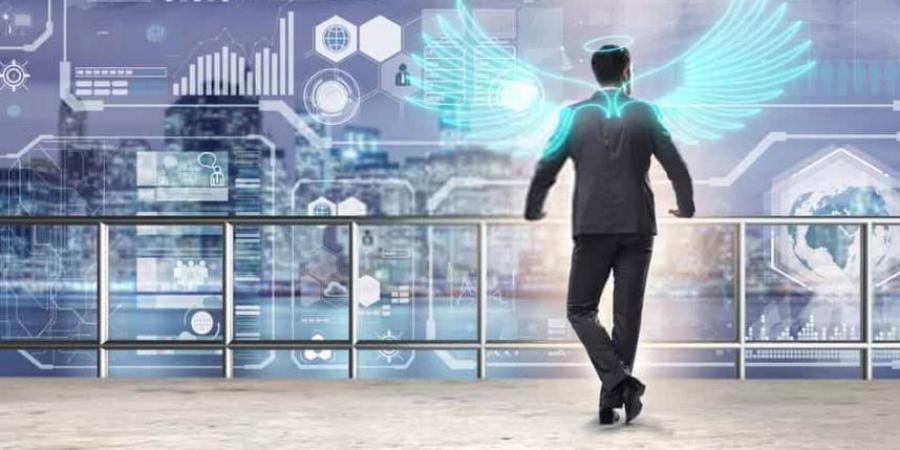 25 Nov 2019
Introduction –
Angel investors can be angel funders, private investors, business angels or informal investors who fund unlisted businesses in exchange for shares in that company. The individual can provide funding in exchange for ownership equity or convertible debts.
They invest in the early startup phase, often at the seed stage, and over 15,000 angels in the UK account for several thousand fundraising deals each year. They put money into the firm to help them grow to generate a decent return.
The business may be based on an invented new product, technology, or service where one assumes they are equipped to solve huge customer pain points. They need the funds and expertise to generate new connections with business partners to bring the business to the next journey stage.
So if any business is preparing to use angel investors, they need to ensure that the turnover is less than the limit of £5 million. To start, one should look to get between £15,000 to £500,000 in funding and work with the angel for several years, so one should be prepared for a proper two-way relationship.
How To Find Angel Investors In The UK?
An angel investor can be a person, an organisation, or a group ready to put money into a new opportunity. Their purpose is not only to invest but also to share their knowledge and expertise and establish a new business. They often prefer to look for a new prospective business idea that has the potential to scale and grow faster.
Advantages of using Angel investors
Business angels work for themselves, and they are free to make decisions related to investments on their own. There is no need for collateral and no repayments or interest on the money offered to fund the business project.
One can act outside scrutiny and regulate the business from outside without directly connecting with it. Even if you are not directly involved in the project, you can offer your expertise in a sector and help those connected to you.
One can work as a mentor in a new business area and choose to provide management skills. The business partner can work with the investors to work responsibly.
There are many drawbacks like you need to offer a share of your company to the investors, or it may mean giving up a large amount of control.
Best Networks to Find Angel Investors in the UK
Most historical data on angels find that diversification can increase the odds of significant returns. Hence, the portfolio should contain multiple offers to get higher yields; while diversifying can be a big challenge, one can join a network of angels to learn about such portfolio restructuring.
A well-established regulated network of angels can offer a team of professionals who are experts in pre-screening the deals and ensuring that the information offered is fairly transparent and clear to provide long-term opportunities based on individual interests.
The investors can join a network by gaining access to discussions or forums, lowering the risks by getting support in due diligence, diversifying the portfolio, and becoming a member of a community or social platform of like-minded investors and others.
In most cases, there may be no need to gain access to investment networks. Angel investing is available from the comfort of home, and some of the most active networks use digital platforms to share opportunities.
Some of the best ways to find business angels to get funds for your company to take off include the following –
Friends and family are the best ways to get startup funds. It may involve large groups of people investing small, like crowdfunding, into one business idea. Then, they may invest in various ways, like online or otherwise, to reach a specific financial goal.
Angel investors can be wealthy individuals willing to invest a huge amount, or there can be a group of such people or subordinates who may choose to work together to raise the potential level of the investment.
Yes, it makes sense to invest in early-stage firms to provide an unparallel rate of return on the investment. However, one can take advantage of generous tax reliefs through various schemes, as angel investors can offer value to a young firm by giving advice and money and offering strategic guidance to support the administration and key team members, though it may also involve a lot of risks.
What Should You Look for in an Angel Investor?
How to determine if the angel investors are suitable for you, and what should you look for in an Angel Investor? If you are planning to approach someone to get funds for your business idea, you should have a proper plan to implement the idea and ways to earn through your plan, and you need to show your plan and presentation to the lenders and investors.
The institution or people may want to see your plan, and they should find it convincing. You may have to offer financial projects, how to work on your plans and a marketing strategy with specific information according to your planned target market.
While angel investing can be riskier than other asset classes, it can get higher returns than less liquid assets. The HMRC EIS and SEIS schemes get tax reliefs of 30 to 50 per cent on funds invested in startups and early-stage businesses, and this helps to raise huge funds for companies, and many investors may not know that it could be profitable.
It takes over 4.5 years for a startup to mature and exit for an angel investor, and there are more failures compared to home runs, but on average, investing helps grow investment through various asset classes.
How to Find Angels?
An Angel may ask about the solutions you wish to provide to the clients, and they may enquire about your market or customers you may be able to attract for your products or services before considering the investment. They will seek a competitor's report, project strategies, target market and other productions before they purchase your solution over others.
The best way to convince one into an opportunity is to provide them with the evidence and show that the business is in the starting phase of growth. If your business could show proof of expansions and potential for gaining traction in the future, it will attract investors. You need to present research data to support your plan.
Angels primarily put funds for an average of 8 years. The risks involved in small firms may be higher, and in accepting the risk, the angels may get even better returns when they exit their shares after some years. They may sell their shares at a profit after some years as their motivation is profit driven.
The success of an investment is based on the exit multiple and the internal rate of return. The exit plan looks at the money taken out of the investment divided by the total invested amount. For example, if an angel invested £50k in a business and earned profits of £100k in five years – the exit returns rate is 2X or 200 per cent.
There are different types of angels – some are super angels offering professional investment to organisations offering portfolio diversification. They bring all kinds of investors on board and real kudos that can lead to further introductions and investments from potential venture specialists on the same network.
However, with many investments, they may be too busy offering useful input into the strategy and running a startup.
A founder angel can be the one, who funds startups, and their motivation from investment is to give back by helping entrepreneurs; as they help, they aim to make money. There are risks involved in such cases as one may invest with a philanthropic mindset and may not consider gains like an investor.
Some of the speciality angels have a history of working in the field. They may prefer certain sectors, like they may be specialised in technology or they are the tech angel investors UK or angel investors UK property, who are experts in the real estate sector and have multiple network connections and much knowledge of the work. However, they may lack a truly disruptive mindset of a startup.
Some wealthy and bored angels may be professionals working with many people, and they wish to do something different from their daily work, like they may be doctors, lawyers, or others who have earned a lot through their profession.
They seek to diversify into another field to get a new experience. Though they may invest money, they may struggle to add any value to the business, and they may prove quite demanding as the work progress updates.
Conclusion
Many startups get funding for their new ideas from angel investors, who can be a company or a family friend lending money for your projects. These can be independent individual people who find the early-stage deals more profitable. In addition, they are key signatories who may be involved in legal documentation and many cases; they are less concerned about rapid returns or exit plans.
One should ensure to put in writing what the investor can offer your business other than the financial backing. For example, many expect to act as active angels, and they might have plans to act as a mentor, work as a manager in your business, or even serve your company's board. You may have to set expectations and be clear to avoid confusion before your work begins.