Overview
1 Bedroom Apt
2 Bedroom Apt
Floor Plans
Inventory
Location
Video
Due Diligence
Market Due Diligence
35 x 1 Bedroom Apartment
£65,000
8 x 2 Bedroom Apartment
£85,000
Total Block Purchase Price
£2,955,000
Completion Date
SEPT 2017
Net rental yield
7.0%
Net rental yield is assured for 3 years*
*: Ground rent not included in rental yield.
Average 1 bed service charge
£781 pa - per apartment £27,335 pa
Average 2 bed service charge
£1,185 pa - per apartment £9,480 pa
Ground rent
£300 pa per apartment £10,200 pa
Lease
125 Years starting from 2017
ResInvest is delighted to offer this development of 43 apartments consisting of 35 x 1 Bed and 8 x 2 Bed apartments. All newly renovated to a high standard in this converted building.
Disclaimer: Ground rent and service charge rates are provided for information purposes only and are subject to change and confirmation in the Contractual documentation provided on exchange and completion. Gross rental yield values are estimates and provided for information purposes only.
Stockton on Tees is market town in the North East of England in County Durham. It boasts a historical mixture of Georgian and Mediaval buildings. Stockton on Tees is part of the wider Teesvalley region. The area is served by strong transport links including national train lines, an airport and some of the most open motorways in the country. Top Russel group university Durham has its Queen's Campus which is linked to the town centre by the Teesquay Millennium Footbridge, Princess of Wales Bridge and the Infinity Bridge. Stockton plays host to plenty of attractions. There is a white water rafting course at Tees Barrage, country parks such as Ropner Park, Billingham Beck Park or Preston Hall Park & Museum. Stockton is home to over 100 acres of parkland overlooking the River Tees.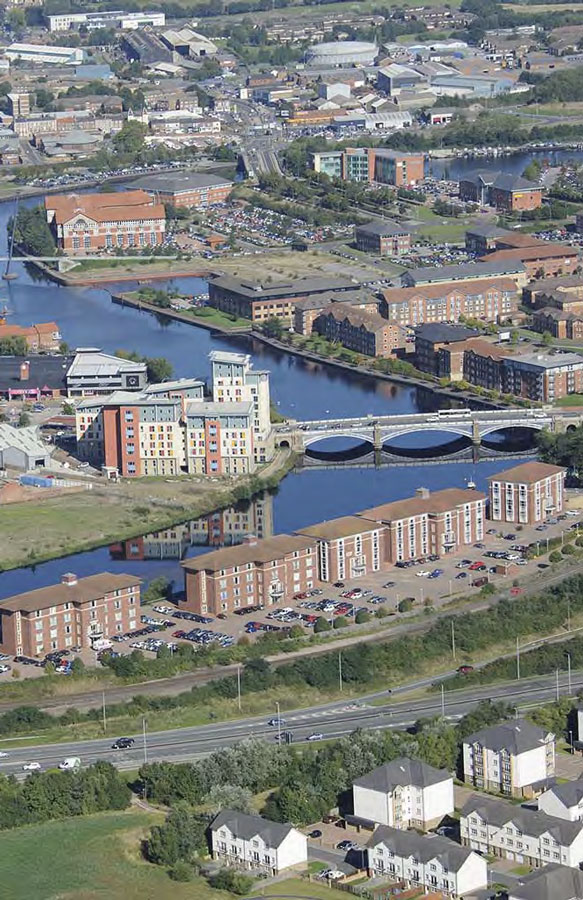 Request more information for Waterloo House