---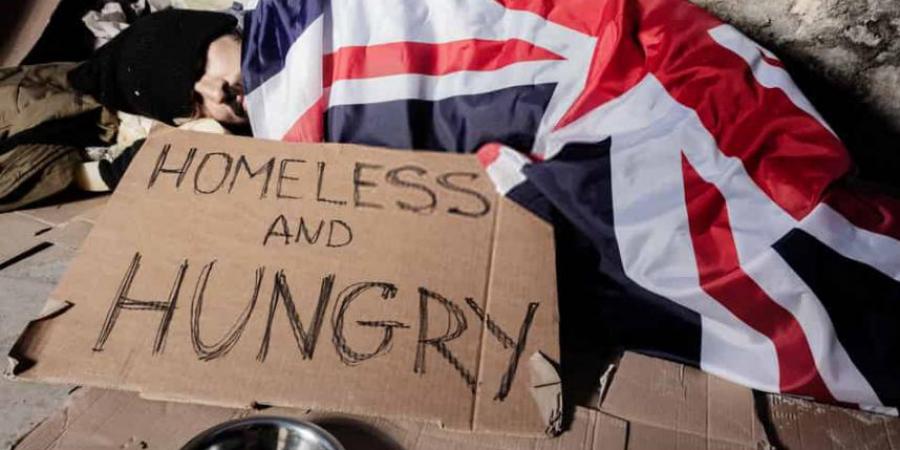 03 Dec 2019
Introduction: - Several people are suffering from homelessness, which became a social disease. Many people are homeless for years. It's very difficult to calculate the actual number of homeless people.
In London, 170,000 people are without a home, and in the country, the figure reached 320K where 295K live in temporary accommodation. Analysts at housing charity Shelter found growing rents and lack of social housing led to record growth in the number of people sleeping out on streets and of those who live in overcrowded hostel rooms.
The rate of such people is growing at the rate of 4% per annum. The number continues to grow even in rural England as per Sky News that claimed the rate of rough sleepers increased 33% as the new developments have made conditions unaffordable for the low-income group.
Reason behind Homelessness
Nowadays poverty, unemployment and an insufficient number of houses in any place is the main reason for homelessness. Also in England, there are uncountable numbers of homeless people.
The scenario of Homelessness in the UK
From the last few shelter surveys, it became possible to measure the approximate number of homeless people in England. More or less 3.2M (3, 25,000) people are surviving in the UK without shelters.
Number of Homeless People
Almost 4266 people are surviving on the streets of England. The number depends on a single night's report, also it depends on the estimations of the local administrations. Though sleep is not exactly uncommon, moreover in temporary residences, shelters, and boarding houses the problem of homelessness is invisible.
This problem is also identified as couch surfing, which is hardly remarkable for investigating.
Homeless People in England and Scotland
Altogether, it was measured in December 2019 that nearly 280,000 people have no home in England. For Wales and Scotland, there remain no identical charts. The total number of homeless is measuring through the number of households that contacted the administrations for support. In 2019-20, about 288,470 families got subsidies from the government of England and get relief from the homelessness problem.
But in Wales only 9,993 households got support. Scotland's chief statistician revealed that between 2019 April to September, 18,465 petitions were submitted to parliaments for support. It was unveiled by the statistics of homelessness.
From the last survey, in 2019-20, it was reported by the Scottish Government that nearly 2890 people had slept roughly. Though the numbers of homeless people are measured from surveys, 62 percent of people didn't apply for help.
HOMELESSNESS IN THE UK FACTS
Society is civilized, but the number of homeless people has not decreased completely. So many people around the world are suffering from the homelessness problem. The UK is also dealing with such a problem. The number of homelessness in children is getting higher every year.
People living in the streets, sleeping rough, are also increasing. And by this, other problems are also occurring. The homelessness problem is increasing for the lack of sufficient accommodation, unemployment, and lack of wealth.
HOMELESSNESS FACTS
Due to the problem of homelessness in society, several other problems are arising. People are suffering not only from the homeless problem but also from health problems.
Outcomes of Homelessness
In Britain, it is not so affordable for a person as the private rent is 92 % higher

It is reported that almost one in six prisoners become homeless at the time of staying in custody.

Homeless people living in the streets are more addicted to committing suicide than the people living in their own house.

The natural age of death was 76 to 81, but due to homelessness the natural age of death became 42 to 44 for the rest of the residents.

150,000 young all over the UK ask for support every year for getting the favor of homelessness.

Many people are dying from the homeless problem, as they have an insecure life. About 600 people died in England and Wales.

Approximately 8,900 people sleep in cars, public transports, tents, vans, and streets in the UK.
Facts about Homelessness in the UK 2019
During 2019-20, throughout the first circumstance state communities had owed 288,470 inhabitants a preventive or aid obligation. Since 2018-18, recoveries activities have increased by 14.9%, as well as adult individual households are responsible for 71.0% of that whole growth.
The majority of families with kids often provide poverty requests during mitigation, while other individual residents qualify for help during relief times where they are genuinely homeless.
Acceptations of significant obligations have declined by 29.3%, from 56,600 before HRA during 2017-2018 to 40,040 throughout 2019-20. Other figures of race, maturity level, as well as structure overview of the households, are subsequently measured.
Tendencies after the Poverty Mitigation Legislation was adopted in 2018, as well as new analytical protocols, were added. An initial study of something like the flux of residents entitled to living on the streets tasks across the fiscal period 2018-19 across the guideline.
After December 2018, annual reports on legislative homeless were also released. Statistics of January to March 2020 are presented in perhaps the most recent issue reporting on 20 August 2020. For a more complete analysis of the collected data across the term, such a yearly report considers initially disclosed statistics or even includes,
Almost 1 in 6 individual inmates say that they might be homeless after the detention.

The worst sources of deprivation in England seem to be the 170,000 residents as well as people.

Throughout the next 25 years, these are projected to more than double however if an improvement has been established.

A raw living on the streets person seems to be Nine substantially more prone than any of the ordinary individual to attempt suicide.

Through 2010, Harsh Sleeps rates risen by 165%.

Upwards of 150,000 teenage people in the United Kingdom each year and seek assistance regarding poverty.

92 percent of British rented accommodation is still not available to single individuals, partners as well as families with kids who offer federal funding.

Throughout England & Wales, approximately 600 persons were dead during 2017 whilst impoverished.

It is reported that 8,900 countrymen use to sleep within tent camps, vehicles as well as public transit elsewhere in the United Kingdom.
Child Homelessness Statistics UK 2019
As shown in a survey published recently by Rescue center, the most numerous throughout twelve years, a shocking 135,000 young British citizens are homeless and reside in temporary housing. Initially, the charitable organization revealed the intensity of homelessness of children, as just a child loses that residence every 8 minutes including its Decade Homelessness survey. This represents 183 kids each day, adequate to reach 2.5 quintuple transports.
In regards, the study highlights the 5,683 displaced families with young children still live in temporary beds as well as meals or dormitories, commonly regarded as the worst kind of shelter.
Households are sometimes suffocated under one closet with no place to prepare meals, play, as well as feed, interact with outsiders, and sometimes even the housing remains a few km from either the classes, offices and friends and families.
Apart from the funds, Luton (1 throughout every 22 students), Brighton&Hove (1 across every 30, as well as Manchester, seem to be the areas mostly with the greatest proportion of abandoned people.

In Britain's class, even though there are an additional 5 homeless kids per each institution in the nation, this dark image was often demonstrated.

Throughout Great Britain, Britain's Kensington and even Chelsea, Haringey, Westminster, or Newham townships represent the largest percentage of homeless youth, in which one in twelve children seems to be destitute.
Why are People Homeless?
The way we, as humans, manage these existential activities can vary from person to person, especially when there is a state of mental transition. There are motives for homelessness, drug abuse, and other problems ranging from being homeless. Substance abuse seems to be unique to everyone and maybe pills, alcohol, or perhaps a quarrel of each one.
Declining tariffs and availability of public assistance are some other sources of rising poverty and homelessness.This is one of the most common causes of situational homelessness as mankind - each woman and man - often needs to go out a little.
Falling charges and availability of public assistance are raising poverty and some other supply of the homeless. Each character scenario is complex and each can relate to non-public and environmental reasons.
This is a realistic blessing; Realistic from a fitness and safety point of view. Homeless teenagers often stay away from authorities who may add parents or those around them to foster care. So it feels that a person concludes that if they need help within the shelter they will do better on their own. It is also someone who lives in transitional housing or any scenario in which a person's home is unstable or non-transitive.
The absence of an internationally agreed-upon homeless barrier makes a meaningful assessment. Also, 50 percent of adolescents drop out of the care and juvenile justice systems with age and become homeless within six months. The government faced a dynamic scenario with common changes in housing conditions, and many communities no longer have the exact symptoms of being homeless.
Someone who is struggling with life and taking the loss of life struggle will no longer consider killing another person. It can diversify from comprehensive on-website guides to floating guide services to lighter contact tenancy balance assistance in supported logging.
It should be that the census figures take into account the humans living in the shelters and help the receiving authorities. The direction of a person being homeless in existence now usually starts late.
What percentage of the UK is Homeless?
The database searched the percentage of UK residents with the enjoyment of service in the military. The problem with statistics is how they invisibly present to homeless elders. It is important because London is visited by humans from many parts of Britain and beyond, as it has been for hundreds of years.
For this, the authorities should change the way that the figures of the homeless are gathered because they are based entirely on the preceding wishes. There are many additional "hidden homeless" with a permanent household, although they no longer meet the statutory definition.
The UK records authority to initiate an investigation into the accuracy of government data. Even if it is about a smaller percentage than gold, the variety concerned is more.
A vast elaborate painting of homeless humans seeks to portray both now and within the future. The statistics were obtained at once by the use of the Freedom of Information Act of the Council of Statistics. Many homeless people cite intellectual health issues, which are one reason for being homeless - 26% of people in the UK are homeless.
This suggests that there may be widespread links between homelessness and mental fitness issues; however, this link is often ignored. Those identified as homeless through their neighborhood authorities are kept in temporary housing until their wishes are well assessed.
How many Homeless people in the UK in 2020?
This has not compelled infinitely homeless families to stay with sofa-surf or pals. However, many youths across the United States do not experience the same security and balance even after waking up. Homeless people are also less able to distance themselves from others and wash their fingers regularly.
An additional £ 3.2 billion has been kicked off to help councils with the immediate pressures of the epidemic, considering the fact.
Then youngsters of all economic backgrounds risk waking up on Christmas to feel safe. The neighborhood government requires no prison to offer shelter for periods of extreme climate and there can be no single definition of severe climate. Officials in the UK have designed a package of several measures to help humans at risk of sleeping extensively and mass gold in England.
Most housing in homeless hostels continues in their current area before the epidemic. The dozen walking the streets first need to be validated by an outreach group, which then informs nearby authorities.
This paper does not outline important measures in Scotland, Wales nor to protect obese sleepers for the duration of the epidemic. There is a risk of homelessness at one time while contamination levels are rising once again and the rate restriction is strong.
How many Homeless Shelters are there in the UK?
We partner with groups to help volunteer's secure significant finance for the construction and renovation of homes within the UK. Those findings suggest the need to engage with intellectual fitness within the strategic objectives of homeless shelters. Our works have also increased to provide safe and dynamic play areas for prone and disabled youth. In recent years, the range of leaving husbands or handing over to dependents has expanded.
They intend to promote human rights and bring justice to the people collectively, providing justice with the help of the supply of legal resources. To achieve a response rate of 64.4%, a postal questionnaire changed to remittances for 132 managers of homeless shelters. It also provides economic experience to end the homeless for human and ethical reasons so that housing can be supplied to all.
As of now, they have no buyers to take care of hundreds of animals across the United Kingdom, the heat at night, comfortable around. For starters, there is much variety of homeless. It is not just thick gold.
Conclusion: -
It affects a wide variety of humans, they not only attract humans but also humans live in temporary habitats. The nationwide information workplace is looking at the ways they name 'non-home' people. The aim is to start producing a UK-wide picture of the homeless and have a comparative conversation. National Informatics Workplace is providing accurate ways to find out how many people have been homeless.
The overall amount of humans drowning in one way or another is very high. It is an observation that most research divides the homeless into homeless and structural elements. The stated reasons for past domestic deficits are widely stable at UK international locations. However, the share of women in exercise may be higher as women sleep in more hidden places due to security reasons.