---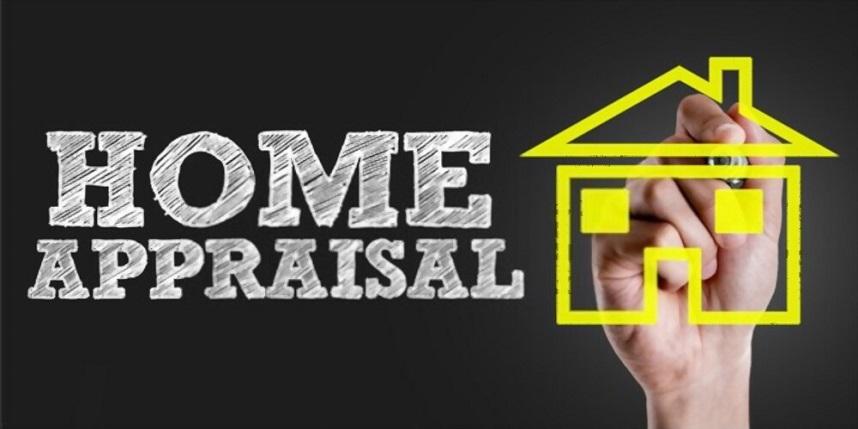 24 Dec 2020
Introduction:- Valuations are required for buying and selling a house, development process, monitoring the performance of a property, tax matters, loan security, company accounts and insurance reinstatement. Most investors rely on independent valuers to get there is a lack of a central market and a transparent system in the field of home valuation.
Investors want to get the valuation for performance measurement purposes as market rents and related components are driven by performance. Such a trend involving appraisers and valuers started in the US in the 1920s but was more common in 1980 after the collapse of the commercial property markets.
In the US, they require a license and a certificate from the State to perform appraisals, and the details of requirements vary across the states. In addition, one must clear the adequacy test to meet the standards and qualifications required to be an appraiser.
In the UK, the key professional institution of property valuers is the RICS, formed in 1792 and subsequently, it was given more powers to work in the sector in 1868. In 2014, many more provisions were added. The requirement of such a firm is determined by the rapid industrialisation, infrastructure and transport link growth.
In addition, it requires the members to promote the usefulness of the job for public advantage in the UK. The valuation process covers general valuation, investment appraisal, compensation-based, property funding/financing, and other classifications. The job works under the self-regulation model, where the members are internally inspected.
The standards mentioned by the RICS are followed in all the evaluations. Buying or selling a house requires financial consideration, which increases the role of home appraisers. They have to work on various features to determine the property's actual value.
Depending on numerous circumstances, one can complete the process in less than 20 minutes, or it may take a whole day or more than a week to accomplish it. There are mainly two types of appraisals: internal and external appraisals.
What Is A Home Appraisal?
A house valuation can be based on the location, size, age and condition of the home in the UK. Mortgage valuations on BTL properties will include an estimated 'rental value' based on the area's achieved rents. It helps the lender estimate the lending amount, or LTV ratio, on a BTL mortgage.
A home valuation and a bank's lending assessment process are independent. Once the lender is satisfied with both, they make you a mortgage offer.
A home appraisal is a professional opinion on the financial value. Almost every home purchase, sale, and refinance involves home appraisal. It helps to get an unbiased review of the house based on internal and external features used to estimate the home's market value.
Experienced and well-connected real estate agents can give accurate valuations, especially if you decide to use local ones. It is because they have insights into current developments in the market and know how much similar properties go.
How Do Home Appraisals Work?
A home appraisal is just like consultancy service. They may be hired by buyers, sellers, or the mortgaging or refinance company. For example, let's say you have a house and want to sell it, and you do not know the house's actual value; you can contact home appraisers, who will estimate the property's market value.
You can hire a professional appraiser or a valuer working with a real estate firm or those working with a Mortgage Company to get the service.
What Do Appraisers Look For?
External appraisal: - A home is made up of internal and external wall systems. Professionals ensure the fire safety of the building's external wall system to check if it is in line with government guidance. They check the local area – what it's like and what it offers like nearby schools, public transport, noise and crime levels.
The lender then uses the mortgage valuation to decide if the property has proper security. A lender may ask for Structural Defects Warranty if the property is less than ten years old or extensively renovated or converted. Without assessing the home's external environment, they cannot decide the actual value of any home.
Home appraisers assess the following external factors:-
Population Density: - High population area generally lacks basic amenities, but they have some added advantage like the availability of other essential areas like markets, schools, shopping centres and others. Less population also implies that the place is not fully developed or does not have a good transportation system.
A home appraisal study involves a census related to population density. Home appraisers also check the age, migration status, gender, employment and earning ability to assess the financial prosperity of the people living in the area.
Basic amenities and the distance from the home: - They try to check if basic amenities like school, market, parks, cinema halls, recreational places, playgrounds, and the auditorium is within reach of the home. In addition, they may see if other amenities like water, electricity and sewer lines are in proper condition.
Neighborhood Character: - They try to assess the neighbourhood - they try to find if the house is located in an urban, rural, suburban, sub rural, small city, a big city or a well connected metropolitan city. Any rural home will cost much less than an urban home. Home appraisers determine the home's financial value based on its neighbourhood.
Other external factors: - Lot size, type of construction, floors, zoning and other features are reviewed as external factors by the home appraisers. It also involves ensuring the availability of parking areas and public utility areas.
Internal appraisal: - Besides evaluating the external, home appraisers also consider internal factors:-
Measurement:- They try to ensure the quality of the internal structure of the bedroom, washroom, guest room, gallery, drawing room, balcony and other sections of the house and measure every area to determine its value.
The number of bedrooms and bathrooms:- It is generally considered a house with more bedrooms worth more than those with fewer bedrooms.
Materials used for different places: - All sorts of building materials are used during construction like cement, sand, wood, plywood, iron rod, steel, and glass. Sometimes, a developer uses inferior materials, which can damage easily, and the home appraiser will notice such minute details related to the construction of the house. Also, the home appraisers measure the walls, windows, roofs, and cupboards quality of wood or other material.
10 Easy Ways to Prepare Your Home for Appraisal
Home appraisal presents a good opportunity for a home seller to get the desired value for a home. But sometimes, the property is valued less than expected. If it lowers the amount of money you expected to borrow, or the rates available, this is called a 'down valuation'.
In some cases, lenders may let you contest the valuation outcome.
A house's financial value largely depends on the home appraiser's report. Positive reports mean higher financial valuation. Here are some tips that can help you get a satisfactory report for your home appraisal process.
1. Take a round of your home: - You must look around your home where you need to check all electrical attachments, water pipes, roofs, windows, and outer/inner layers of wall, just a day before the appraisal, to find out if there is any issue like leaks, damps or damages. You can get it repaired if there are breaks or cracks in any walls, equipment, or pipes.
2. Check safety equipment: - A home appraiser gives good ratings to a home with sound security instalments. However, you need to check all safety equipment like a smoke alarm, motion sensor, doorbell, or smoke detector to ensure they are working.
3. Do some minor maintenance: - It is necessary to do some sprucing up of the home. Minor maintenance gives home appraisers a trust that you are taking care of your home very well. That helps in good ratings and a higher financial valuation.
4. Know about your neighbours: - Discuss and try to understand your locality with a real estate agent before a home appraisal. For example, try to know the price valuation in your neighbourhood. Also, get to know the various facilities near your home.
5. Inform all minute and major details of innovation: - Always be open and vocal about discussing all those minor and major innovations in your home with the home appraisers team. One must explain the addition of any new roof or new window to the appraisers. You may have to remodel your kitchen, washroom, and bedroom and replace HVAC units before showing them to the appraisers.
6. Cleanliness inside and outside: - Clean all the areas inside and outside your home before getting an appraisal. Wash carpets, clear the clutter, clean driveways, clean your garden and other extension areas, and work on internal and external cleanliness. Your home must look attractive, just like a newly constructed home.
7. Give attention to the yard: - Trip trees in your yard. Do not let home appraisers see the dead trees or fallen leaves. You may also work on colouring and rearranging items in your yard. Do not keep garbage like broken bicycles or broken furniture in your yard.
8. If possible, update home materials: - The television, refrigerator, air conditioners, and other electrical attachments should be in working condition before the home appraisers visit your place. If possible, update or get such equipment repaired, remove broken items, or replace old ones with new ones.
9. Remember the mind game: - When a home appraiser visits your place, they may use various tricks to discover a problem. Buildings insurance can cover you against the cost of repairing or rebuilding your home. You'll need to have buildings insurance when you exchange contracts or apply for a remortgage. But, you can take it out with a provider of your choice.
10. Look beyond your house to the surrounding area: - Check your surroundings and neighbourhood before inviting the home appraisers.
What Is A Home Appraisal Checklist?
There are some ways you can increase the likelihood of a getting a high value for a lavish home evaluation. A mortgage valuation is often based on a limited inspection of the property, and, sometimes, only a 'desktop' report is provided, and no physical inspection is carried out. The report can be made for the lender's mortgage.
A home appraisal assesses the home's value conducted by a licensed or certified property appraiser for a certain house's fee. The property appraisers will measure your private home, sketch the format, and take images of the interior and exterior sections. A clean house with an updated look has more appeal, and if it looks like it is kept very well, it possibly adds to the home's value.
What Is A Refinance Appraisal Checklist?
An appraiser considers many factors when determining the cost of an asset while they measure every area of the house in square feet.
Any apparent problems or security risks created by damaged home windows, door poles, or damaged tile parts should be repaired. If there are cracks inside partitions or other visual problems, one should reinstall them before the evaluation team arrives. A home assessment is an independent check performed by a trained and certified person.
Comparing your home with a few others in the same location can get you an idea of its appraisal value. Any improvement in the neighbourhood has a positive effect on the value of your home. Refinancing can reduce the price and monthly payment of your modern home, and it provides the option to borrow cash from your equity for debt consolidation.
What Hurts A Home Appraisal?
A mortgage lender needs an appraisal to help reduce the risk on the loan. In addition, some buyers go for refinancing, as it can reduce the price and monthly repayment. There is also an option to borrow cash from your equity for debt consolidation.
A great way to keep away from down-assessment is to do a little landscaping or lawn protection in advance. An appraiser's most important tool is "equal sales" when comparing homes. The final valuation is entirely based on market trends, modern-day selling fees, and home-specific properties.
So the assessor will make a report where they will distribute the actual cost of residence based upon their findings. Property built in poor conditions gets lesser value than a property in pristine condition.
After considering everything, the inspector gives the document that provides repair recommendations. Although the lender orders the appraisal, the mortgage applicant will usually pay for the mortgage. It is usually a fee for the land in which the home is built.
Also, sweeping or hiding any sidewalk or driveway can help. Other factors like the crime rate in your area and local public security rankings can influence the value.
How to Get Your Home Appraisal-Ready?
An assessment at a higher level usually paves the way for later inspections. For example, they pay attention to the splash and stray brush strokes on your home's windows, furniture, and floors, but one should know that the smell of fresh paint should not plague your appraiser. Some home appraisal professionals work to provide enhancements both indoors and outdoors to get your home appraisal ready.
Many homeowners remodel the cellar, though this does not mean that appraisers approach it differently. Some creditors also request to review the price of a house for two different prices- if there is a garden in the front or a garden in the baggage or no such garden space.
What Do Appraisers Look For When Determining A Property's Value?
Following a mortgage application, the initial first checks are undertaken on the applicant's background and financial status. Then, the form is accepted, and an agreement is made that is valid for 30 or 90- days from the date of being obtained.
The lender considers the circumstances on a case-by-case basis, and a property valuation or valuation survey is undertaken via approved surveyors authorised by the lender.
What Home Appraisers Look At During A Real Estate Appraisal?
Appraisers typically, through a pair of inventory carriers, make three reports:
1. Some lenders charge for a property valuation.
2. The mortgage valuer determines the property's current market value based on recently completed sales of similar properties.
3. They may talk to real estate agents to know the property's current condition and their opinion of the local housing market.
4. Appraisers working on loans get random assessments made by a group of qualified appraisers.
Some of the main reasons for a low valuation are poor condition, such as leaking roofs, damage to the property exterior and noticeable dampness. Although they may have benefitted the seller, some forms of renovations and improvements can devalue a home.
Conclusion: -
Appraisers watch for many different abilities to develop the most accurate home assessment. A valuation can be based on the surveyor's knowledge of the region and the quality of the house for sale.
The main assessment is based on a brief inspection of the home's overall condition, if the building has been modernised or renovated, whether the number of rooms is correctly reported and how it compares to other homes in the locality.
Some properties may not meet the lender's requirements for suitable mortgage security, like homes of non-standard materials like pre-fabricated concrete or wood. Without a professional valuation report, it may not always be possible to identify if a property construction is outside the criteria.
Categorised in: All News