---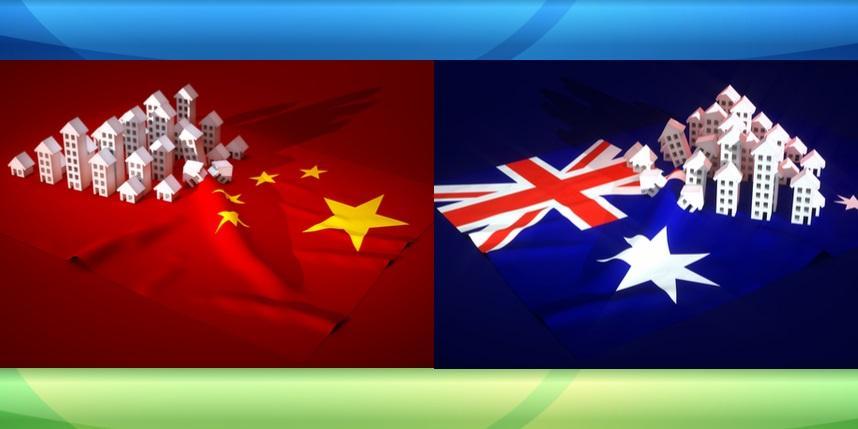 12 Jul 2018
Chinese buyers are investing in most of the booming property markets across the world. China is dealing with high urbanisation demand, where about 205 million people will be moving to cities by 2020, raising the additional need for homes.
In China, as per local customs, newly married couples need to start their life in a new house, raising the demand for new homes. There are other reasons for greater property demand, such as demolition and resettlements in Chinese cities, where the housing sector is full of outdated homes.
One requires better competence in using the inner city land for constructing ideal living conditions. The government recently imposed restrictions on overseas buying, and now many buyers in China are seeking opportunities at home.
In the first half of 2018, residential properties accounted for more than 84 per cent of the total property transactions and the demand for homes led to a rise in new home conditions by 12.2 per cent.
Growth in investment at home was 10.4 per cent y-o-y. In 2017, growth was 7 per cent. As a result, land registration prices were 20 per cent higher, and the residential price increased in at least 15 major cities in China.
Every month, at least 55 out of 70 cities reported growth in price and 60 cities depicted an increase in house rate (y-o-y in March).
Restriction on foreign investment in Australia, Thailand and New Zealand
Countries in the Middle East implemented new regulations to attract foreign investment in real estate. Nevertheless, there are other global regions where the local government imposes restrictions on such transactions.
In 2016-2017, the Australian property market reported a decline in growth as the investment from foreign buyers reduced significantly. Other constraints include weaker household income, tighter lending policies and affordability issues—the key regions where property transactions were noticed include New South Wales and Victoria.
The residential property market constituted 88 per cent of all the transactions in 2016 – 2017. The real estate transactions value reduced from $122.1 billion a year to $69 billion a year in 2016-2017.
The new regulatory restrictions on property transactions led to the disqualification of foreign applications, mostly Chinese and American residential property applications. As a result, the approvals were down from $247.9 billion to $192.9 billion in 2015-16.
In Australia, the local government imposed extra charges and restrictions on property investments by a foreign national, which included a non-refundable application fee and prohibition from buying residential property in reestablished dwelling areas.
Also, state taxes, an annual vacancy fee and ghost tax have been imposed on residential properties. In New Zealand, people who are not residents will not be able to buy property or residential land.
Furthermore, in New Zealand, foreign buyers will have to pay capital gains from property sales within five years of buying, and buyers will have to obtain a tax identification number and set up an account in the local bank. In addition, the new regulations may ban foreign buyers from owning existing houses in New Zealand in 2018.
Even in Thailand, various regulations restrict overseas property buyers.
For more information about the Asian property market and growth, click Hamilton International Estates (www.hamiltoninternationalestates.com)
Categorised in: All News