---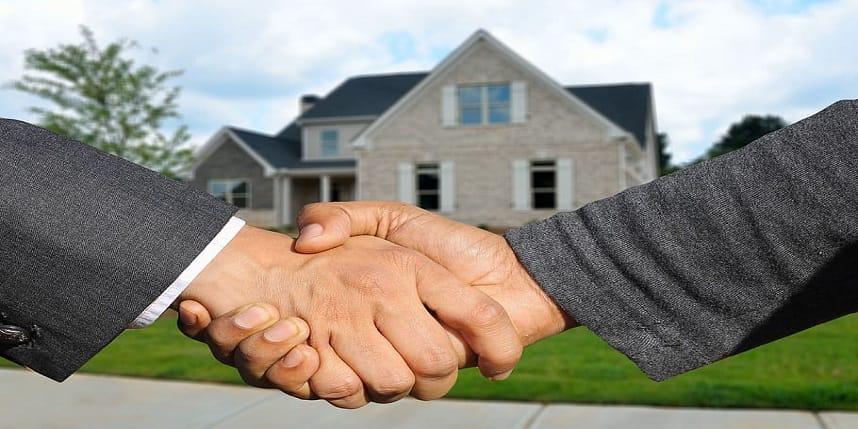 31 Jan 2020
Introduction: - When choosing your next career move, there are many factors that you are likely to take into consideration like location, benefits, brand, job security and job satisfaction. Real estate offers the opportunity to make good earnings through commissions and have a great career. In addition, it is one of the few jobs where you can start without any experience and quickly rise through the ranks.
How to Become a Real Estate Agent? Rules to practice as a real estate agent vary in different countries. In countries like the USA, France, Spain and Italy, real estate agents require an official licence issued by local or national authorities to practice, which usually involves a test and legal checks.
On the other hand, real estate agents aren't officially regulated in other countries, like Germany, the UK, and Poland. Instead, they tend to be part of voluntary or self-regulating bodies that permit their standards, some of which will only certify companies, though others work with individuals.
In the UK, licensing is not required. Nonetheless, work experience, understanding of real estate markets, law and finance, and great communication skills can be helpful. For example, as an estate agent, you may have to negotiate with buyers, sellers and other real estate agents and be asked to do legal paperwork for the clients.
In addition, you need to meet the clients, show them the property, conduct surveys, estimate the cost of repairs, quote the best price and negotiate with the buyers.
Here, we discuss ten essential steps on how to become a realtor.
10 Essential Steps to Start Your Own Real Estate Agency
1- Knowledge and Certification: -
If you aim to get into real estate, you must have some basic knowledge of the business. Many real estate agencies value professional experience more highly than a college degree or certificate. You can show your understanding of the property market from your experience in many jobs.
There are many different work areas like working as a property manager, lawyer, investor or finance manager- a property manager picks up properties and knows how to keep a building in top shape, a lawyer understands the rules, or the proficiency in the latest tech trends can help you know and transfer skills.
Unlike most other countries, the UK does not require any specific educational background. Instead, universities offer entry-level apprenticeships, training by a professional body and other courses in business administration, finance, law and planning that can help start a career.
In addition, you can do several things to be prepared to begin working in this field successfully, like find a certificate course program to get specialised training in the field.
Suppose you cannot get into a university. In that case, there are other opportunities offered by professional training bodies that offer programs to help you learn about real estate business - residential, commercial, and lettings. You can complete such courses in a few months or less.
Also, you can join associations that provide such courses or hire agents for your business.
2. SWOT Analysis: -
The real estate business involves sales, marketing, management, brokerage, legalities and lending. In addition, the sector provides career and job opportunities in categories like sale agent, analyst, home builder, commercial brokers, appraiser, analyst, loan underwriter and mortgage specialist. Therefore, one should get a SWOT analysis of the business or a firm working in this sector to see things from different angles like opportunities, weaknesses and risks.
Some of the real estate sector's core strengths are –
It allows investing in an asset, and the value of your asset increases with time. In addition, it is less risky than stocks, and you get a chance to earn through multiple sources like the appraisal of property value and rent.

If you buy land or a building, you have ownership of the property and can do whatever you want with your land. No other asset would provide you with such autonomy over its use.

It provides an inflation hedge and can be used as collateral, which means when you apply for a loan, the bank would require the land or home to issue you the loan. So even if the land does not provide much value in the open market, you can use it as a security to get a loan from a bank or private business owner.

Unlike the share or livestock markets, one can sell it in the open market.
There are many weaknesses of the real estate business.
It isn't easy to transfer ownership as it involves many people and institutions, and sometimes it takes years to transfer ownership from one generation to another.

It is not a liquid asset; you must sell it to get cash to make purchases.

It is not easy to own a real estate property as it requires a huge initial investment – which can be your entire life's savings.

Supply is limited, and you cannot stretch out for more.
Opportunities - It provides many opportunities for land development, like the global demand for fertile land and beautiful landscapes. It provides opportunities in plantations, production and tourism.
Many new tech developments in the sector offer new architects and real estate designs that greatly attract new investors and businesses into the country.
Some of the external threats are – economic recessions or lockdowns, which make people spend less and the prices fall due to less demand. In addition, work from home culture decreased office space demand, and rents declined.
After studying the SWOT analysis, one can conclude that real estate is profitable, but one should prepare for the risk factors before investing.
3. Know the Market: -
Without proper knowledge and experience, jumping into the real estate business might be risky. You have to spend a lot of money on opening the office, hiring the staff and dealing with day-to-day affairs. That is why always understand the market before leaping.
4. Business Vision and Goal Documentation: -
To become a successful real estate agent, you should have a business vision and a goal.
5. Develop Legal Framework: -
Real estate agencies must deal with stakeholders like legal practitioners/solicitors, builders, sellers, buyers, and renters. Despite following all the rules, your business might face a legal battle due to any dispute. Any aggrieved stakeholder may file a legal case.
You may need the guidance of a solicitor at the start of the business to document your policies and terms and conditions, tax structure, profit and loss/refund policy, and customer data and to clarify the service level agreement clause, exit strategies, and other legal obligations to all your partners, and staff. It is always better to keep yourself legally good to continue your business without restrictions.
6. Have A Physical Address and Digital Address: -
Register your company at a physical address, and you need to spend money on creating a website, social media pages, and enlisting on local online directories.
7. Look for Traditional and Digital Marketing Strategy: -
In the internet and computer era, anyone looking for properties starts their search online. The process is simple as one can search for desired properties anywhere, anytime. So you may have to build a ground marketing team of energetic professionals with good communication and persuasion skills who can handle the clients online.
8. Do Social Media Marketing: -
To establish your business successfully, you must promote your brand name online. You must hire an expert team who can use SEO, pay-per-click, social media, public relations, content marketing, direct marketing, and other strategies.
9. Give Time to Your Business: -
It takes time for a real estate agency business to generate ROI. So in the initial stages when you try to become a real estate agent, you may face some losses, delays, or other micro-business issues.
10. Prepare Training and Incentives Plan for Your Staff: -
Motivation and training help your business grow. There is nothing better than offering cash incentives for the real estate business. People try to become real estate agents for huge bonuses and incentives. Even if the salary is low, you can offer incentives to your staff.
Furthermore, give training to your staff in different work areas like construction, interior designing, marketing, personality development, communication skills, and others.
Although the UK does not require particular educational background or a Real estate license, you must register your business with Companies House. Once you have new qualifications and experience for a few years, you may want to start your firm to run things your way.
Many people opt to stay on with their existing firms, but you can discuss getting into a partnership if you have anyone you trust who also wants to branch off independently.
How to Be A Real Estate Agent?
Some certificate programs help you learn how to become an agent and complete sales, find out what the property is worth, negotiate with sellers and buyers, have customer service skills, and the agents' legal requirements and job expectations.
You may have to work as mediators to get deals and agreements or work for the seller's interests to offer fair deals. Sales representatives work tirelessly in almost any industry to communicate with their clients.
What do Real Estate Agents do?
To become an estate agent, you need to intercommunicate, listen and understand what the clients are looking for. You may have to work during regular business hours or respond quickly to the client
by phone or email. It's a transferable skill to take into the property market where you may be doing business in real estate – residential or retail, or work in property management or construction field.
How to Become a Realtor?
Estate agents market, let and sell properties. It is a position about negotiation and your ability to sell. You may need to complete a sales course or get professional training to learn the sales practices and increase your chances of getting a job in real estate. When you start as an estate agent in a commission-based role, you'll get a fixed salary for your first three months until you get sales and earn a commission.
Sales commission is paid on completion of the property sale, and the process is different when it comes to lettings. You'll usually need some GCSEs, including English and maths, or equivalent, for an intermediate apprenticeship.
Many large firms hire people who can work as sales negotiators or branch managers and may be promoted.
How to Become A Real Estate Agent in Texas?
There are different rules in the US, and to become a real estate agent in Texas, you must be 18 years of age, and then you must register and complete 180 hrs of compulsory education and get a sponsorship from a licensed broker. Then, after completing the required licensing education, submit all documents to TREC, and register to take the exam to become a real estate agent in Texas.
How Long Does It Take to Become A Real Estate Agent?
If you can apply to entry-level courses to gain knowledge and a certificate, such courses typically last around fourteen weeks, while more in-depth real estate courses can continue for 31 weeks in the UK.
You can get a fixed salary if you work for a company, and if you are self-employed, you earn a commission only after a sale. However, it may take more than six months to become a real estate agent, and it may take years of investment into the sales field of real estate to earn a decent salary.
Should I Become A Real Estate Agent?
If you like to view buildings in detail and always scan the property listings when you're not buying, and if you are good at answering enquires, viewing properties, taking measurements and pictures, valuing properties and negotiating prices, this could be a perfect career move.
How to Get A Real Estate License?
You do not require a license in the UK to practice. So it's not essential to have any educational degree, but you may have an advantage with a foundation degree, higher national diploma or degree in the relevant subject.
How to Be an Estate Agent with No Experience?
You can become an estate agent with no experience, but you should get a degree in estate and property management, as having one will make you a stronger agent.
Having experience in some sales or business role helps you become an estate agent.
You can also get started by taking an apprenticeship role at an estate agency company and working your way up. You could be self-employed, become an estate agent without experience, or start your own company.
Conclusions: -
To become a successful real estate agent, it makes sense for you to have a relatively strong knowledge of the industry you're heading into. You could join a firm as a sales negotiator, senior negotiator, or branch manager. Research and understand the regional real estate markets and get the recent property listings to reevaluate the demand. It is advised to consult successful agents to know more.
Categorised in: All News