---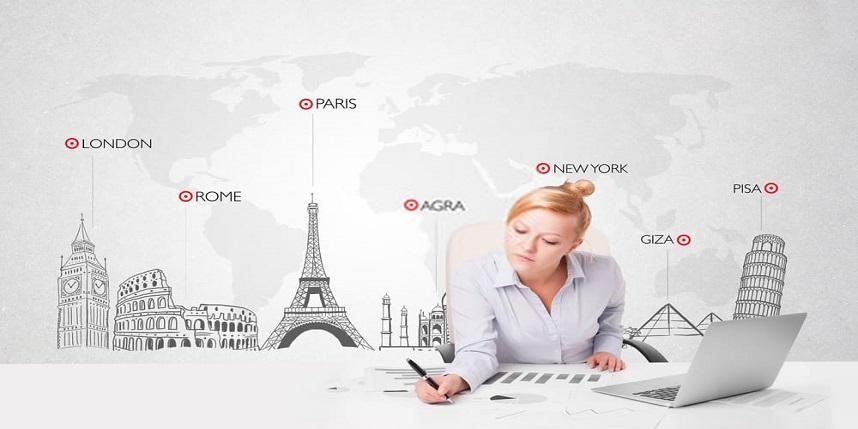 05 Feb 2020
Independent, mobile travel agents specialising in specific categories of travel destinations set themselves apart from other agents, especially online, using do-it-yourself, one-size-fits-all travel websites. They offer assistance to those who often travel and wish to get individualised customer service.
The millennials prefer to go on niche vacations distinct from the traditional travel destinations. The niche markets include snorkelling or scuba vacations, golf trips, all-inclusive Caribbean resorts, and other distinctive activity trips.
Independent travel agents use their knowledge and skills to help them enjoy travelling. They procure tickets and vouchers for clients and plan their business or pleasure travel. With mobile technology, they get greater flexibility to work from anywhere.
One of the best tips for those who want to become an independent travel agent is to contact a host agency. Host agencies provide valuable information and training critical for becoming a mobile travel agent and starting an agency.
Host agencies provide independent travel agents with many tools to start the business, including easy-to-use customer management platforms and booking tools to help new agents grow their business quickly. In addition, they offer training and support from experts in the field, which can be invaluable to a new agent just starting.
There are many opportunities for people with different expertise to work in the travel industry. Those with great experience in travelling can work as travel agents and provide the most valuable resource to clients. But, more than anything, an independent travel agent works as a salesperson for a commission.
How To Become An Independent Travel Agent For Free?
An independent travel agent is self-employed, where you are your boss, and the field of work is travel. You offer customised trip itineraries by offering the best recommendations for every aspect along the way. You can work as an independent travel agent for free by having a blog where you can offer tips in different niches like honeymoons, luxury, family, adventure, European, or multigenerational vacations.
In addition, you can use online tools and social media to promote your agency or create a website to tell people about your travel experience, where you can offer ideas and tips to those planning to go on a trip.
A love of travel does not mean you can provide all the services for free. It is your responsibility to build relationships with suppliers so that you can offer their services. Travel is a personal and expensive endeavour, and your only purpose will not be getting your clients to book as soon as possible; instead, you have to provide them with all the tools to plan the best trip possible. Hence, you may work as an independent agent who gets a commission like a salesperson.
How To Become An Independent Disney Travel Agent?
Disney Travel Agent or Travel Planner specialises in Disney destinations. In most cases, you need to apply at a travel agency where you will be selling Disney Destinations. Your "designation" will be a travel agent specialising in Disney vacations. Travel agencies will ask you to pay in the range of $300 – $500 to join, and in return, they will give you a CLIA ID card or access to the Disney booking site.
Registering with a travel agency will provide a Disney Travel Agent (DTA) account. It is where you take the Disney College of Knowledge Classes, book Disney vacations, and check out the Disney News.
The Disney College of Knowledge is free. However, you need to complete all of these Disney College of Knowledge online classes to take advantage of travel agents Disney offers, like a free admission ticket to the parks.
You can apply for an online position where you can do all your business from the comfort of your home. CLIA expects the agents to generate a minimum of $5K in total agency commissions from cruise bookings within the 12 months before enrollment, and you need to meet your travel agencies requirements and also the vendors' requirements to get discounted travel deals or a free stay at Walt Disney World and Disneyland hotels.
In addition, you will be paid a commission as an I.C. when someone books a vacation with you.
The main reason you want to become a Disney travel agent should be to get paid. It can be fun and rewarding but takes long hours of work. If you search the web, you can determine what commission levels are for different vendors.
You will need a ramp-up period to build a client base, book clients annually, and wait for your agency to grow. It takes time, and you must wait for those clients to travel to get paid.
You can check the Disney website and learn about the terms and conditions to become an independent Disney travel agent. Also, one should be aware of the online scams where agents book travel plans but fail to get commissions.
How To Become An Independent Travel Agent From Home?
To become an independent travel agent from home, you can offer individualised customer service. Choose the types of travel area you're most familiar with and focus on your area. Like - You could be an expert in a specific destination—in its local customs, cultures, languages, and tourist attractions—or be an expert in a particular type of vacation, and you can offer better services than local agencies.
You can combine different expertise like scuba and cruise ship trips to offer exciting deals.
Some of the tips on how to become an independent travel agent are given below –
As a home-based travel agent, you are responsible for your earnings and can participate in regional travel conferences to learn more about it.
You will be handling all the activities individually and should be able to offer premium services to some clients. For example, you may contact host agencies that can provide destination-specific content, bookings, special trip information and a customised CRM that enables powerful management of client profiles. In addition, you get a chance to connect with other independent travel agents to cooperate, share contacts, and forge new relationships through your host agency.

Home-based independent travel agents are the new norm because much of the time-consuming legwork in making client travel plans can be easily streamlined and scaled using new technology. Numerous websites offer travel guides where they mention - what to do and where to go when travelling someplace. In addition, you may use state-of-the-art technology to manage customer relationships, track commissions and make timely bookings.
How To Become An Independent Cruise Travel Agent?
How to become an independent cruise travel agent? You will need to ensure that you have a great deal of patience when looking at the different opportunities you may come across. Offering a travel package on a cruise line would be more expensive than a cruise ship.
Cruise Ships are typically designed to undertake pleasure voyages closer to the coast, sailing between ports and Ocean Liners are designed to undertake a line voyage across a large expanse of open Ocean.
How to become an independent cruise travel agent? If you plan a trip, you will have to consider many key things such as their clients' budget, travel requirements, any restrictions or other things to consider are disabilities, children or pets, and what the guests want their holiday to be like. In addition, you have to be realistic about the job and understand what it takes to execute all the needed.
How To Become An Independent Travel Agent In The U.K?
Indeed, you may never have had your own office, but hundreds of thousands of independent travel agents in the U.K. have been the main players in helping travellers go on their holidays.
Some people make the mistake of looking at this as a kind of a job, but the truth is that it is much more than that. It is simply the route by which you can make a living, travel to different parts of the world, and earn a little more.
To answer - how to become an independent travel agent UK, you need to find out what makes a good travel agent. You should know about the industry, its challenges, and its benefits. If you have some experience in the travel business and the kind of attitude to do the job, you'll be a lot better off than someone new.
You can work for a travel agency, an airline, or even a tour operator, and depending on how much experience you have in the field, you can choose to work alone or as part of a team.
It would help if you learned about the U.K. travel industry, what different companies offer, the cost of different packages, how they work, and the best times to book them.
You need to understand how different airlines operate and the difference between flights to different countries. You will have to research hotels, holiday destinations, local tour operators, flights and related services. You will have to plan and book flights, hotel stays, and other essentials per the client's requests.
You may have to provide training to any new staff you hire. Once you know the possibilities in tour plans and the limitations, you can use your organisational skills to ensure that the holiday goes smoothly.
How Do You Become A Travel Agent Online?
If you are wondering how do you become a travel agent online, know you will have to invest a lot of time and money at the start. You must pay for setting up costs, host agency fees, and other expenses. Travel agent jobs require a lot of work, like advertising vacation packages on online platforms like social networking sites, building relationships with clients, suppliers, and most importantly, with the host agency.
New and returning clients will rely on the recommendations of agents when planning their soon-to-be cherished experiences.
As a contractor, one does not receive traditional employee benefits. In addition, the payment structure for independent travel agents varies. It is commissioned-based, and the commissions are often not paid to you until your client returns from the trip. So when considering your next steps to becoming a travel agent online, ensure that you consider these factors.
How Much Do Independent Travel Agents Make?
A person working as a Travel Agent in the U.K. typically earns up to £26K per year. Salaries range from £22,200 (lowest) to £70,600 (highest). The average yearly salary includes housing, transport, and other benefits.
In the US, the agents make anywhere from $50K to $100K on the low end and up to $250K to $500K annually. The median income is $38,700 a year (data by the U.S. Bureau of Labor and Statistics).
Do You Need A License To Be A Travel Agent?
Most U.S. states do not require travel agents to hold a license or certificate, but some require them to register with the State. The rules vary from one State to another. The process involves filling out a form, paying a fee, and receiving a registration number. For example - In the case of a licensed Florida agent, they must have been employed as a travel agent for six months.
In California, it is even a little less. You will also be able to use your license to help get a new hotel for your client, so you will need to be a member of the American Hotel and Lodging Association and the Travel Industry Council if you're licensed in either of those two places.
Every UK travel company that sells overseas holidays and flights must hold a license. This necessity can vary from being insurance to being mandatory. A travel agent license will quickly establish who you are and what line of work you are from. In addition, a license allows you to deal with airlines and hotels and get discounts on some bookings.
How To Become A Certified Travel Agent?
How to become a certified travel agent? In the U.K., there are no set entry requirements to apply for travel agency jobs, but a good general basic education is expected. Some employers may seek English and Maths GCSEs or equivalent.
Categorised in: All News