---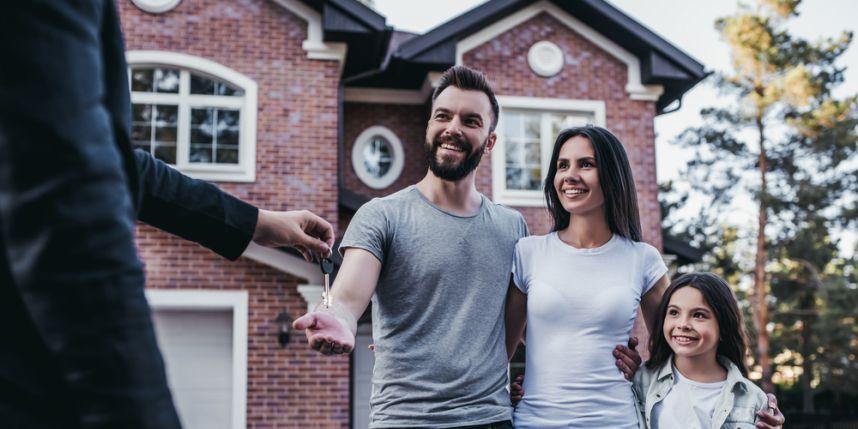 30 Jun 2021
Introduction: - While working in real estate, you might find that buying and selling houses is a very complicated task. There are too many protocols, which you have to go through. But that is not at all a difficult task. In this article, you can know how to buy a house without a realtor?
Only the thing is that you can save a lot of money from brokerage if you represent yourself as the house buyer to the owner of the property.
But the problem arises when you try to find a house, and every time, you will come across a broker. Usually, owners of any property don't have the time to engage themselves to find a suitable buyer.
That is why they give the responsibility to the brokers who can get the perfect buyer for themselves. As a charge, the broker will get a few percentages of the selling price. You can still put your efforts into contacting the buyer personally.
Afterward, you have to convince them by showing all your documents that you are an authentic buyer. All you're your previous transaction reports should be clean. You should have proper evidence of your profession.
What is a Realtor?
The real estate industry is too big, and you may have found many professions linked to society like a builder, promoter, real estate agent, broker, and realtor. The profession of a real estate agent and a realtor is very close. Both of them have the authority to buy and sell properties for their clients.
But a professional who is a member of the National Association of Realtors can be called a realtor. The term used an s realtor in this industry is a registered trademark. Using it without any license can be a punishable offense.
So, whenever people are claiming to be a realtor, you can ask them about their license number and contact NAR for further verification. Otherwise, their license will be canceled.
The main point says that a realtor has to keep a separation between their funds and clients' funds. They couldn't take any kind of commission without the client's consent and clear notice. Preaching the wrong prices of a property is also not allowed.
How Can You Represent Yourself While Buying a House?
In many countries, some people are buying a house without a realtor. While doing this work, you should have a clear idea about the series of activities you need to do to maintain a significant transaction record.
Hiring a Lawyer: - This is the first step of Representing Yourself While Buying a House. When you are going to the house owner for a talk, you should have your necessary documents ready. Clearly show that you have all the funds in your account and are ready to transfer the token amount of the money.
So, your lawyer will help you with that, and he will also check if the property still belongs to the owner from whom you are buying it. Also, check if there are any pending payments like tax debt, electricity bills, and bank EMI is due or not.
Consult a Loan Officer: - When you are determined to Buy a House Without a Real Estate Agent, you should clear all your doubts. That is only possible if you consult a loan officer and ask plenty of questions. Show him the property asks him about the price.
How Can You Buy a House from A Friend Without a Realtor?
If you want to Make an Offer for a House Without a Realtor, you have directly contacted the owner of the house. At the same time, it will be easier if the owner is your close friend or you're relative. The owner should talk to a real estate agent or a loan office of a bank to know the valuation of the house.
It depends on the locality, condition of the house and how old is the house. After getting the valuation, both parties have to get their lawyers. The quotation of the price will be mentioned in the legal documents. After clearing the registration process, you can have your new property.
But in case if your friend has already contacted a realtor to sell their house, you can't do anything. You have followed the protocol, and you can only eliminate the realtor from the chain if the house owner allows it. No personal or professional bond will be made during the entire process.
How to Buy a Home When You Already Own One?
Buying and selling a home is always a big budget. Buying and selling together is a big challenge. Let's take a glance at how to Buy a Home When You Already Own One–
1. Make Sure More Space Is Required: -Many times it becomes difficult for us to live in an old house. And the main reason is the lack of space as needed. If you want to see a new house because of this difficulty, you have to look at the spaces there. This must be confirmed after verification.
2. Verify Market Prices: -You are looking for another new home while you have a home. So, it would be prudent to take a slow decision in this regard. If you don't rush, you will benefit at the end of the day.
3. Pros and Cons of Loans: - Home loans can be taken if available. But many times, it becomes a burden to us. So, the loan agreement has to be read well. Then you have to sign the contract.
4. Be Aware of Insurance: - The house we are going to buy may not be like my current home. Many times, the owner of that home is associated with Home Insurance Mortgage Insurance. In that case, we may incur additional costs to maintain these issues. So, all the paperwork related to the house has to be thoroughly verified. In addition, we can get benefits in many cases for insurance.
How To Buy a House with Cash Without a Realtor?
A realtor or real estate agent is always engaged in dealing with a house. You have to keep in your mind some issues when you Buying a House Without a Realtor –
1. Talk to People in The Neighbourhood: - A basic idea about the area when buying a home. Talk to the neighbors around that house. Be aware of the market prices of the houses there. Find out if a home has been sold recently.
2. Experience Buying and Selling a Home: - If you don't have a real estate agent, you need to have the ability to do the work. You must already have experience working in real estate. Or you may have a close relative or acquaintance who is involved in some form of home business.
3. Keep Enough Time on Hand: - Dealing with home is always a time-consuming deal. Moreover, if you Buy a House with Cash Without a Realtor, it will be a long-term task. That is why you have to be patient all the time. And if you buy this with time, it will be much more perfect. This will make your way smoother later on.
4. Negotiate Prices with Home Sellers: - He acts as an intermediary when buying a home with the help of a real estate agent. And we have to take his remuneration as an extra cost. If you buy a home yourself, you can discuss the price with the home seller yourself.
Can You Buy a House Directly from The Owner?
When you Representing Yourself Buying a House directly from the owner you should remember few points, such as-
1. Say Lower Than Market Price: - Set a price after you scrutinize the house. But never disclose the actual price when discussing the price. And this is a very important point.
2. Create A Contract Letter: - Make a written agreement regarding the price. You can create this agreement yourself. Or you can take the help of another legal expert. When making this contract, mention the other additional costs and quote the correct price. At this time, you can also mention the cost of repairing the house, the legal cost of the house, subject to discussion with the home seller.
3. You Can Take the Help of An Agent: - An agent can make buying a home easier. His advice helps to complete this process in a much shorter time. The help we get from him in some needs is not available to anyone else. Because he does this job with professionalism and he is much more experienced in this matter. The details are at his fingertips.
How To Buy a House Without a Real Estate Agent?
A real estate agent can indeed give you a lot of insight while buying a house. You can use their experience for your good. However, more and more platforms are coming into the market. These digital portals allow you to find the best places near you. Use these online estate resources to buy a secure home.
It is very important to apply for a mortgage as well. This makes it easier for you to finalize the payment. You don't have to fear losing your budget. Analyze the neighborhood before Buying a House Without a Realtor.
The area of the house is not enough to define the quality of your living. Check other factors such as the transport system, nearby hospitals, etc. The most important factor to keep in mind is the negotiation. You must know how to negotiate a deal after considering all the details.
For this, you must have other references to support your claim. This will increase your chances of gaining good value. Inspect all the features of the place before finalizing your decision. Check if any faults or cracks present within the living space.
Hence, it is important to gain the disclosure of the seller before choosing a place. According to the law, an owner must disclose if there is any particular issue within the property. Keep a record of all the documents before finalizing the deal.
Choose the best websites to get offers related to houses. You can specify your preferences to get the type of place you want to purchase.
How To Close a House Without a Realtor?
To begin any kind of closure, you need a proper sale agreement. List all the important details such as time of payment, interest, location, etc. This will keep a record of all the activities that will take place. The agreement should contain the name and signature of both the party.
Even if you decide to avoid a realtor, you should do continue without a real estate lawyer. They can advise you about all the rules and regulations. This will keep you on the safe side and you can prevent any kind of legal issues. Contact the best authority to get yourself a deed. This will prove that the owner has agreed to shift the title to the purchaser.
The process of negotiating the closing costs is not simple. You need to keep a lot of factors in mind before Making an Offer on A House Without a Realtor. Go through proper inspections to be sure about the quality of the interior. Otherwise, if any problem occurs, you will have to spend on the repairs yourself. In many cases, it is wise to go through a pest inspection.
Pests can create huge problems after you settle for a while. Discuss the process of gathering funds for the property. If you are taking a loan, tell that to the seller. This will reduce any kind of stress both parties have to go through.
Is Buying a House Without a Realtor Worth It?
The most basic advantage of Buying a House Without a Real Estate Agent is the lesser expense. Also, you don't need an agent for buying a family house. An agent often gets busy with their clients. As a result, they may not give as much effort as you want them to.
Since there is no interference, you can communicate with the seller directly. There won't be any issues about not receiving proper information from both sides. In case you are buying a completely new property, you need to communicate with the builder as well.
You won't find any benefit from an agent in such situations. You can help the builder to understand the kind of plan you are looking for. That is why customers buy houses them. You can enjoy much more control over your property. A realtor can often confuse you about the details of the market. You can end up paying a lot more than the actual selling price of the house.
How To Make an Offer on A House Without a Realtor?
It is not easy to make an offer without any previous experience. You can either end up paying a lot or end up losing the deal due to a low-price claim. Hence, you need some level of guidance in this matter. Firstly, you must make efforts for the seller to prefer you.
Involve in conversations to create a good sense of bonding with the owner. If they feel that you can take good care of their property, you can get a much lower price. Owners often prefer a buyer who has already applied for a loan. Show the details of your loan approval to gain the trust of the seller.
It is always an advantage to research the party before starting the negotiations. Go through the website where you found the advertisement. You can see the number of rooms and price range that the owner is expecting.
Lastly, you should have the patience to receive a response. Do not make agreements with too many sellers at a time. If the emotional connection is strong, the owner can end up giving you the property at a much lesser price.
Conclusion: - Realtors do have a lot of knowledge when it comes to the process of buying a property. However, if your budget is tight, it is a wise decision to Buy a Home with Cash Without a Realtor. Everything depends on how much time and effort you have in your hands.
A person who has sold and bought a house before won't need an agent. Although the closing process is long, it can benefit your cause in various ways. Get all the details about the place where you want to settle. The better you know your home, the better your experience will be.
Categorised in: All News