---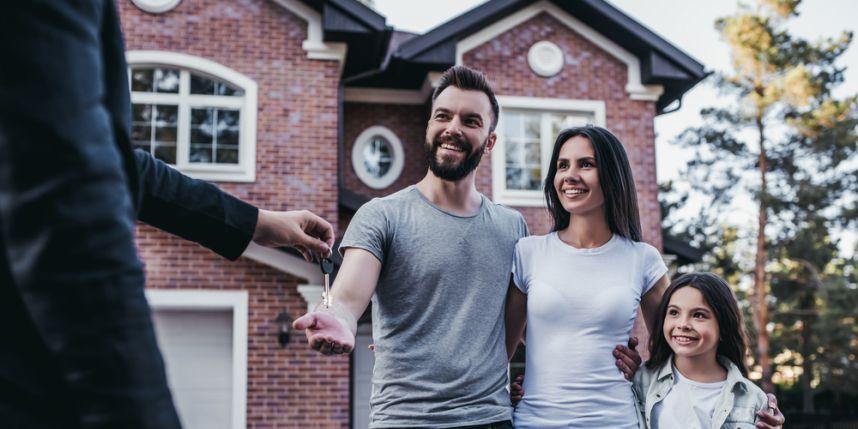 30 Jun 2021
Introduction: - Buying a house without a realtor can potentially save you several thousand dollars. Buying and selling a house involves complex processes, where you need to follow multiple protocols. But if you are aware of the process and want to make a written offer on a property, you will have to get the purchase agreement with the specified terms and conditions.
On the other hand, if you already know how the home buying process works or know someone who is an expert and has committed to offering free services, you can do it on your own without an agent. You may not need an agent to help accomplish your homebuying goals in such scenarios and others.
Here in the article, we find how to buy a house without a realtor?
The only way to save a lot of brokerage money is to represent yourself through all the stages of the property transactions. Yes, but it comes with some risks. If you're ready to start visiting houses to find a house, you may be weighing the benefits of finding a real estate agent.
There are many advantages of hiring a real estate agent, but there are conditions where it may be wise to go it alone. Brokers charge a percentage of commission from the deal, and you can save it by putting your efforts into contacting the seller. If you are interested in getting the property, you may have to produce all the needed legal documents.
Who is a Realtor?
In the UK, property buyers are accustomed to working with many estate agents as they get a chance to see all available properties in the market. However, in the United States, when purchasing a house or an apartment, you need to check the computerised Multiple Listing System (MLS) that contains details of all properties segregated as per different markets, and the list is accessible to all licensed real¬tors.
As a result, any realtor can show buyers any property listed for sale. Furthermore, it means that buyers do not have to go from agent to agent to see multiple properties. Instead, one agent can show all suitable homes to a buyer.
The State licenses realtors in the US. They need to undertake certain education classes every two years and perform a comprehensive range of duties compared to the typical British estate agent.
The realtor will generally represent you during the negotiations, introduce you to, co-ordinate for a successful transaction, and meet the surveyors, bankers, home inspectors, property managers, mortgage lenders, and others. All such additional services are charged through a fixed commission rate.
British buyers without an agent need to focus their energies entirely on property selection from day one because they do not know in which market they can get the property of their choice, and this is the first step towards getting a deal.
How Can You Represent Yourself While Buying a House?
Removing the real estate agent from the home buying process can be great when you want to work with the seller directly. You essentially become your agent and take complete control of communication with the seller, where you make sure your thoughts are heard, needs are met, and the deal is transparent.
Contact Directly:
Either you meet a seller through a family member, or you may get offers in your neighbourhood. You need a direct connection with the seller as you do not get the agent's multiple listings, but it becomes beneficial when the house is offered "for sale by owner," meaning sold without an agent. If you buy a house without a realtor, you will be able to negotiate the price with the seller yourself.
Less Expertise
Common buyers are not experts in the field like real estate agents. So, when you represent yourself while buying a house, the process requires much work towards documentation, legal clearances, and paperwork. Therefore, you need to act fast to avoid delays, lose opportunities, and avoid committing expensive mistakes.
Less Access to Information
The seller has a reduced amount of access to multiple listings offered by the websites and apps on the internet; even though you are not restricted from getting an offer from neighbourhood offers, nevertheless, the agents hold some of the best deals and try to get them into their listings even before it hits the markets.
Less Home Knowledge
It may not be easy to access all the hidden information about a property when you first view it. However, agents can help you get a report that provides detailed information about the claims dates, the amount paid, the cause of loss, and hidden details. In addition, it can provide key details to help a buyer settle on a better deal.
No Negotiating Help
In case you get an offer from a friend or a neighbouring window, you may not be in a position to bargain over the price. Real estate agents are professional negotiators who will lead the charge in making sure you get the best rates based on the multiple factors that influence the home's value. However, your inexperience could get you to pay more if you don't have an agent at the negotiating table.
Valuation: - Mortgage providers will be more interested in the value and condition of the property. To Buy a House without a Real Estate Agent, you need a mortgage to purchase a property; your lender will want to have the house valued first. It is to be sure that the property is worth as much as you need to be loaned.
How Can You Buy a House from A Friend Without a Realtor?
There's no rule to prevent anyone from buying a house directly from the owner where you can Make an Offer for a House without a Realtor, and it can happen in certain circumstances like
• A parent selling their home to a child;
• You see an ad for the sale of a house in a simple notice;
• You rent a property and ask the landlord whether they want to sell.
If you have an opportunity to purchase a house from a neighbour or a friend or if you want to know how to buy a house without an agent's help, you need to search for a property with a willing seller.
Suppose you don't have a family member, friend or landlord who is willing to sell, but you are getting a bargain, though the situation is complicated due to an outstanding mortgage because it needs to be paid. In that case, you need to contact specialist legal advisors because there may be implications on tax planning and potential care funding issues.
Know how old is the house and what are the liabilities. In such cases, the so-called 'deliberate deprivation of the assets' may imply where the sale could be annulled, so the property is still considered the owner's asset and liable for any care fees.
The local authority can also term the sale invalid any time later, as there is no time limit for actions in such matters.
Also, there can be certain inheritance tax issues if the house has been 'gifted' to the buyer at a loss - with a price less than the market value.
How to Buy a Home When You Already Own One?
Know the additional costs you need to pay when you Buy a Home When You Already Own One–
1. Property tax can be higher on second homes located close to large cities or water bodies.
2. Howownership can be higher.
3. Check Home Insurance Mortgage rates.
4. Make A List Of The Additional Costs - Many buyers vastly underestimate the costs of homeownership. Aside from the mortgage, there are a lot of maintenance costs. You have to furnish the home. Unless your second home is nearby, you've got your travel costs.
5. Know the qualifications required for getting loans for a second home - If you want to finance a second home, the best mortgage depends on how you plan to use the funds. Lenders typically offer varying rates and may have different requirements for second homes than investment properties.
Lenders see second homes as riskier, whether a vacation home or an investment property. The requirements for minimum credit scores are generally higher for the second home, and maximum debt-to-income ratios stand less than for a primary residence.
You'll probably need to make a larger down payment on your second home, ranging from up to 10% for a general loan to over 20% for a second one. The big down payment can substantially increase your upfront costs but potentially lower your lifetime costs if it results in a better rate.
How To Buy a House with Cash Without a Realtor?
Whether you are a cash buyer or not is immaterial since lenders are interested in the value and condition of the property. A realtor or real estate agent acts as an intermediary when buying a home with the help of a real estate agent for which he takes a commission. Nevertheless, when you buy it from the seller, you may not negotiate much on price, where you do not need to pay a part of the commission.
Regardless of whom are you buying from, it is advised to get proper surveys and highlight the areas where you can get a chance to renegotiate the price; for example- when you find some damage in property involving expensive repairs, you can ask the seller to deduct the cost of repairs.
Even when the person selling the house is a family or a close friend, you need to spend money on a good investment carefully.
You can go for any survey to avoid risks –
The Homebuyer's Report: A low-cost survey can be carried out, and it will cost in the range of £300 and £400. Such surveys are suitable for a new property less than 50 years old.
A Full Structural Survey: When you want to survey an old property, you should get a detailed report, and it can cost you up to £1K. It can be costly, but the surveyor reports may highlight potential problems that force you to cancel the deal or renegotiate the price.
Can You Buy a House Directly from The Owner?
When you are Representing Yourself Buying a House directly from the owner, you should remember a few points - The seller will be saving money on estate agency fees. Regardless, there are fees for you to take into account when buying privately, like:
Stamp Duty: In the UK, if the property price is over £125K, or if you're a first-time buyer investing in property worth £300K, then you need to pay stamp duty.
Mortgage Lender Fees: For mortgages, you'll have to pay the administration fees -up to £2K;
Legal Fees: You will have to pay to conveyancing solicitor for a range of legal services to ensure all the legal requirements are met.
How To Buy a House Without a Real Estate Agent?
If you are buying a House Without a Realtor, you need to follow the steps –
Find somewhere you want to live and put flyers through letterboxes, hoping someone responds to your interest in buying a house in that area.

Ask your friends or family to research if they know someone looking to sell.

Some people may advertise their home for sale either locally or online.
How To Close a House Without a Realtor?
As a real estate buyer, you need a purchase contract to close the sale. The cost of getting up a purchase contract is included in the real estate seller's commission fee and is paid at the time of closing from escrow as a part of closing costs. However, if a seller doesn't have an agent, that doesn't mean the buyer will not have to pay anything.
In certain cases, For Making an Offer on a House without a Realtor, the buyer has to make an offer to pay a portion of the commission for writing the contract.
Is Buying a House Without a Realtor Worth It?
Pros -
The basic advantage of Buying a House without a Real Estate Agent is that you pay less commission. But, on the other hand, there may be less opportunity to bargain over the selling price because the agent wants to get a higher commission.

If you are a buyer, the process to make an offer is similar to using an estate agent, where you will have to do all your negotiations with the seller and conveyancing directly without the agent.

Rather than waiting for agents and solicitors to reply to your queries, you can directly ask a question that could make the house buying process easier and smoother.
Cons -
However, if the buyer has a real estate agreement drawn up by a real estate attorney or agent, a title company or a realtor can help the buyer find someone to write a contract if necessary.

Real estate purchase contracts generally also contain financing contingencies, meaning you get your earnest money deposit back if you can't get a mortgage. It makes sense because most buyers can't fulfil a contract to buy residential property if they can't get financing. Therefore, one should be prepared for such risks if they are buying without a realtor.
How To Make an Offer on A House Without a Realtor?
Once you've got a property, you may have to take the following steps-
Ensure the price of the offer is appropriate

You should pay a visit to the property portals to see what similar properties have sold for in that area recently;

By law, the seller must have a Home Information Pack in place that provides information related to energy usage.

You need a conveyancing solicitor to ensure that all legal formalities have been done.

Ensure when you make an offer to buy, the seller accepts that bid in writing.
Conclusion: - A seller can save on realtor fees when they go without an agent, and if you are a buyer, you need to know that the estate agent is always working in their client's best interests, the seller. Realtors do have a lot of knowledge when it comes to buying a property.
However, if you are getting an offer from a known seller and you want to omit the agent commission, or you have cash in hand and are contacted for neighbourhood property sale, you can opt to Buy a Home with Cash Without a Realtor.
Categorised in: All News