---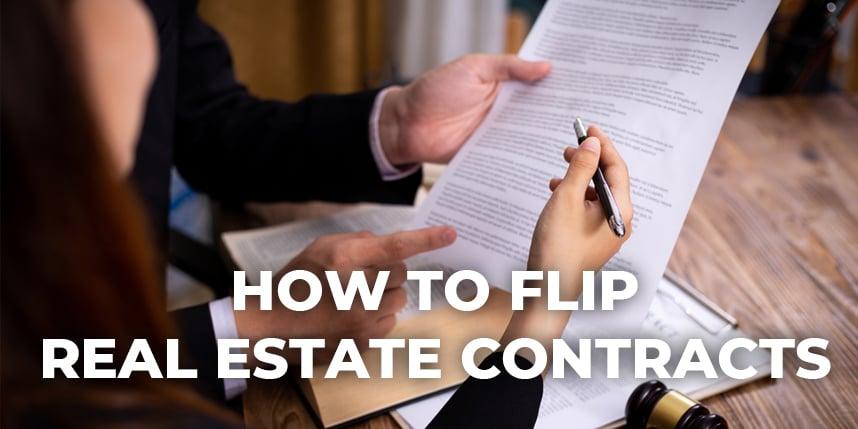 19 Jun 2021
Introduction: - House fix (or flip or fix to sell) refers to the strategy used for property deals where you find a property that requires renovation and buy it at a low price. Then you renovate to make it look a lot more attractive to the buyers and sell the property for a higher price.
In general, a property developer uses a minimum profit on costs value of 20% when appraising their projects, but house flipping has many risk factors. As a result, it isn't easy to estimate the expenses accurately.
After Brexit, there is optimism in the sector in the UK market, but it contains many uncertainties, as even qualified investors find it difficult to make long-term goals.
The flipping business has been on a negative track since 2004. Before 2004, high-profit margins were achievable because house prices were advancing rapidly and were no longer repeatable.
The profitable projects are those where the buyer gets an early exit. Nevertheless, there can be certain issues with the business of investing in the real estate, like during the covid lockdowns that led to slowdowns in construction work and completion of legal processes, delays in getting a contractor or delays caused by conveyancing solicitors or decline in prices due to stagnant markets or clients' withdrawing projects from markets.
Although the rates are down, financial institutions are careful about the impact of the lockdowns, and most have retreated from 95% mortgages and raised a loan to value (LTV) thresholds. They are even pulling out of new home purchases or approving based on purchasers' ability to have at least 25 per cent equity in their current home.
The UK property market was effectively closed for business during the lockdowns, and it can have a prolonged impact on the market. However, there are areas in the UK that still can get over 20% ROI on house flipping, and one can get some real bargain right now and in the immediate future, after the lockdowns.
To achieve your desired ROI, you need to clear the hindrances, like finding a property in an area that you are familiar with. The best way for new investors to get started in the industry is by learning how to flip real estate contracts.
With negligible cost, a relatively low level of risk, almost no barrier to entry, flipping real estate contracts offers new investors a path of least resistance.
7 Steps to Flip Real Estate Contracts: -
Flipping has become synonymous with one of the simplest investment strategies in wholesaling real estate contracts. However, like other forms of real estate investments, even simple real estate contracts have a certain degree of inherent risks. Therefore, to increase your odds of realising gains, one must carefully proceed and exercise due diligence.
Steps to how to flip house contracts have been outlined below:
Do Enough Research: -
Flipping real estate contracts starts with searching for the right property. But, first, make a trip to the local courthouse and browse the notice of default filings.
Stay Connected with the Owner: -
Once you know the end buyer, it's time to close the deal. So you need to connect the buyer with a title company experienced in wholesale deals and wait for the title search to get any information on ownership disputes or tax liens.
Not only will investors need to search for a desirable home, but they will also have to work with a buyer willing to go through the assignment contract process, specifically with motivated sellers.
Evaluate the Renovation Charges: -
When you visit the property, try to assess the amount you would have to invest in renovations. Then, carefully examine the repair requirements in areas like flooring, kitchen cabinets, paints, and appliances to estimate the total cost of renovations.
Set A Proper Rate of The Property: -
To set your property rate, you should check the current market value. If investors understand the seller's motivation, they may write a contract simultaneously lucrative to the sellers and beneficial for the wholesale deal.
Bargain Over Rate: -
Most wholesalers compile a buyers list of potential buyers. Wholesalers may refer to the list to identify anyone interested in buying a home and assign the contract from the impending deal. You should know whether you will get the final deal within a week or a month.
Search for A Cash Buyer: -
The title company drafts the final contract with the buyer and official seller, and your role as a wholesaler in the transaction completes at this stage. Next, search for a buyer who can pay in cash to get you a quick payment for your work.
Time to Finalise the Deal: -
When you get funds, quickly run all the formalities and document the contract without wasting time. Then, after all the legal processes, you can accept your compensation via wire transfer or check.
How Do Flipping House Contracts Work?
Below we discuss - how to flip house contracts? As a wholesaler, flipping real estate contracts allows investors to act as intermediaries to get a deal between the sellers and end buyers. Flipping gets the best ROI when the demand grows, in the housing market, in a short time period. If demand goes down, it will not be profitable for most property investors.
Real estate agents should search for homes owned by those who need to sell—not those who want to sell. The sellers who need to sell urgently can get a better deal if you agree on a basic real estate contract. Once drafted, the contract must get approval from both the involved parties.
Even the most basic real estate contracts represent an agreement on each one's behalf. It means investors will need to draft a contract that appeases sellers—that's where the motivation comes into play.
Wholesalers look for assets under construction as they purchase incomplete projects at a reduced price. And, once the job is completed, they claim a sizable sum from the buyers.
Despite the relative ease of execution in contract assignments, there is still an evident margin of error that one must consider before participating in the process themselves. Therefore, the investors need to know the risk factors to succeed.
Pros and Cons of Flipping Real Estate Contracts
Before you get started in real estate contract flipping, you should take time to compare the pros and cons to see if the investment strategy is right for you or not.
Disadvantages Of Real Estate Contract Flipping
Although there is a potential to earn a lot of money through flipping real estate contracts, there are certain drawbacks. One disadvantage is that creating a large income from flipping real estate contracts will require multiple deals. It will require investors to spend more time and effort evaluating all the deals.
Investors will have to spend a significant amount of time compiling their wholesalers' lists for each deal to match buyers who wish to assign the contract. Developing an efficient system to flip real estate contracts may not happen easily.
What Are The Pros & Cons?
Pros: - Real estate contract flipping presents many attractive investing benefits –
It does not require a lot of initial investments to get started. You don't have to invest a large amount. So from the start, you will be sure that there is no risk of monetary loss.

There is no barrier to entry.

Flipping contracts is a great way to earn fast.

A flipping project deal requires your efforts and time to research available deals in specific markets. You need to ascertain some points, such as-

Reasonable price

Prospective buyers

Genuine seller

Promising contracts
Cons: -
To earn, you need to commit a significant amount of time and effort. Aside from that, you should establish a network that will give you valuable contacts.

To establish yourself in the relevant industry, you must first develop a good reputation that takes a long time.

Furthermore, if you become too casual for a while, you may become a victim of deception. Conversely, if you deal transparently with all of your clients, you can protect your reputation.
How to Flip Real Estate Contracts with No Money?
Are you a first-time real estate investor looking to invest with no money? Are you perplexed as to how this is possible? There are three main benefits of flipping contracts – it requires "no entry fee." You can invest as little as £10 on a no-risk contract. Further, if you don't flip the deal, you don't lose anything. There is no doubt why so many beginners are attracted to flipping contracts.
Although it is undoubtedly the easiest way to start with no money and no experience, there are also some disadvantages: You are dependent on your buyers to close. Second, you make no money if you can't flip the contract.
Third, whatever money you make in assignment fees is taxable, so don't spend it all, or you won't have enough to pay the IRS when your tax bill comes due. Finally, you only make a small portion of the profit.
Given below are some key points to know how to flip real estate with no money -
Buy from A Private Money Lender: -
It is a great option, albeit finding a private money lender can be difficult.
Go for The Wholesaling Option: -
Real estate wholesaling allows flipping without having to spend any money. Wholesaling house is a terrific choice for investors who already have a successful flipping business. Aside from wholesaling, property sale has a low risk of financial loss.
How to Make Money Flipping Real Estate Contracts?
There are no restrictions on the amount of money you earn by flipping real estate contracts. However, your income will depend on the work and efforts into your practice. Wholesaling requires you to research and go through numerous deals to find the right contracts to represent. It takes a significant amount of time, especially while you specify your search criteria.
The amount of money you gain depends on how you bargain contract with your end buyer. Wholesaler fees are the difference between how much the contract costs to buy and how much you can sell it for, and it can vary from one deal to another. In general, each real estate contract sale can generate a few thousand dollars in profit.
How to flip real estate contracts?
Gather Enough Information from Market: -
Firstly, you should be searching for appropriate methods and gathering enough information. The information must consist of the lists of (buying and selling) properties. Before making any decision, it is necessary to know the subject properly.
Try to find out the property type that can attract more investors you need to gather information. Then, you need to inspect the property on your own.
Select Who Can Invest Cash Money: -
After selecting the property, find a proper investor. All these processes and further transactions must be in a contract. Once investors find a home that exhibits a good wholesale deal's characteristics, the next stage is to determine the contract terms with the homeowner, provided they are ready and willing to sell. The purpose is to negotiate an assignment of contract.
There should be no space for interpretation or ambiguity in the contract. The act of assigning a contract should be transparent. By default, all purchase and sale agreements can be offered to another party unless specifically stated otherwise.
Therefore, it is essential to ensure the contract states the investor's exact intentions. You can hire an attorney to ensure you maintain a flow of conversations with the owner.
Is Flipping Real Estate Contracts Worth It?
Over a while, you can build relationships with other real estate investors in the market. For example, wholesalers are often helpful to investors who flip houses, as they don't always have the time to search for deals in local markets.
Flipping properties in the real estate business can be an excellent source of income. Flipping a property means you first buy a property, and if you play your cards well, you could negotiate minimum fees or set a per-deal cost agreement with the investors. It could create a more predictable income, as long as you can find new deals consistently.
You can flip real estate contracts with no money by applying the appropriate strategies, although it requires a lot of effort and time to get the desired gains.
Conclusion: - If you are interested in no entry-level investment business, learning how to flip real estate contracts is meant for you. It offers a low barrier to entry; additionally, assigning a contract is considered a relatively risk-averse real estate strategy. That said, investors need to know the pros and cons of the process.
While it is easier to learn, one must pursue it cautiously. Do not let its overview misguide you. In contrast, learn how to flip real estate contracts with a proven approach. Understanding the contract assignment is the best way to reduce risks and make profits in the business.
Categorised in: All News