---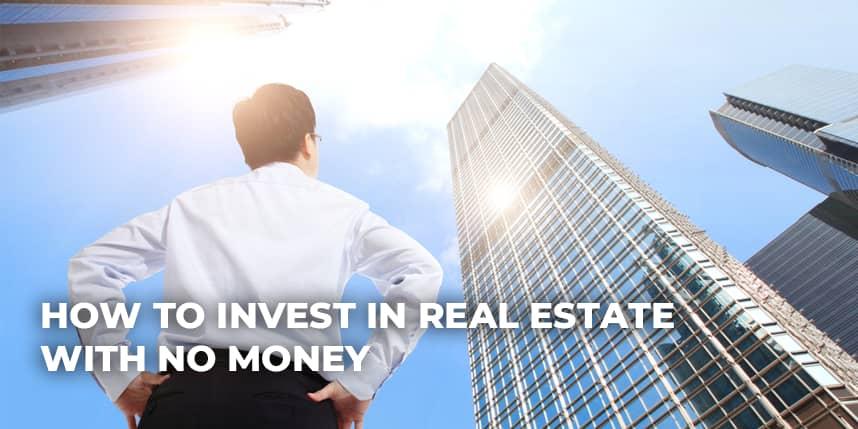 02 Jun 2021
Introduction: - You can make property investments in a variety of ways. However, to ensure you can afford the costs of real estate investing, you may have to calculate your average monthly earnings and expenses to see how much you can invest.
You can buy a home or a commercial property directly, or you could spend money on a property investment fund. You may have to estimate and explore your options to determine which type of property investment meets your requirements.
There are many options like buy-to-let, flipping, buying a new build to sell on or investing overseas, and real estate investment trusts REITs.
You may like to invest in property that may appear rewarding, but it can be risky, so it's best not to spend more than you can afford to lose. Further, there are many other ways you can invest in property, either directly or indirectly. It has been found that the less money you invest in a property, the higher is the likelihood to get better returns.
That's why most real estate investors adopt several strategies to lower their expenses. If you can estimate all the available options in the market appropriately, you can even invest in real estate with no money. But to get the best with no investment, you'll have to do your research, check your finances and take the right steps. You may have to follow a guide to property investment to boost your chances of success.
In the article below, we discuss investing in real estate with no money and bad credit.
How to Invest in Real Estate?
Try to Find Some Deal Where the Down Payment Is Not Required: -
You may bypass the down payment when you get a motivated seller. Besides, you can swap your car, boat, motor home, or other properties to avoid the down payment.
Take Your Friend's Help for Co-Investing in The Down Payment: -
You can go for real estate investing with no money by taking the help of a friend equally eager to buy in real estate. You can have a partner, who could be anyone - a family or colleagues. You may enter a joint venture(JV) with them to earn rental income, equity or appreciation. You require a lending agreement to get the return on their initial investment or a private loan.
You can pay the partner in instalments ( monthly or quarterly) or through an interest-only option using a balloon - or a principal and interest payment. You may use different strategies to get funds through multiple sources.
You Can Also Borrow Some Money for A Down Payment: -
Borrowing money through any organisation at a low ROI is a great way to invest in real estate without money.
Find the Preferable Properties to Complete the Deal: -
You can find a syndicator when you enter a partnership or get a sponsor or search for a property and raise funds while buying new properties and managing all activities related to property buying, renting and selling.
Use seller financing –
You can use seller financing or assume a seller's mortgage to get funds. Rather, you can assume the seller's current mortgage (also known as buying "subject to"). In a "subject-to" agreement, you buy a rental property subject to the owner's current mortgage terms. Depending on the seller's requirements, the option requires a small down payment, but you may get a loan for no money down.
Leverage other property - You can use your high credit score or another property bought with equity, where you may leverage the property's equity to get funds. It is a special type of financing where you can get up to 80 per cent of your property's equity, as estimated through a formal appraisal.
How Real Estate Investing Works?
Invest to Have A Renting Property: - You can construct your primary residence as a rental property to get a deal. House hacking is the process of buying a multi-unit property to live in your primary residence and renting out the remaining units. Your primary residence doesn't have to be a single-family home.
Enlist your name at REITs: -
A REIT comprises different income-generating properties like hotels, malls, shops, offices, apartments, self-storage, warehouses and mobile towers. Most REITs buy one type of real estate, though some invest in multiple property types.
So being a member of a Real Estate Investment trust is the best way to enter the field of real estate investment. Apart from that, these groups also work like mutual funds to connect investors and rental properties.
One of REITs benefits is diversification into different residential, commercial or retail sectors without requiring you to purchase individual properties directly.
How to Buy Real Estate with No Money Down?
Pick Your Choice from Wholesaling Properties: -
You can learn how to invest in real estate with no money and bad credit through wholesaling that it does not require a long-term commitment; instead, you can use it to get a flavour of the real estate business and determine if it is the right way to make money and build wealth for you.
For real estate wholesaling, you need to learn where to find off-market properties, auctions related to foreclosures, or bank-owned homes at a low price compared to publicly listed properties for sale because buying cheap real estate is important to optimise your return.
Know the Buying Options: -
When you're investing anywhere in real estate, know the buying options.
Borrow from Some Reliable Private Money Lender: -
You can take a loan from a reputed private money lender group for real estate investing with no money.
How to Create Wealth Investing in Real Estate?
These are multiple primary strategies adopted by real estate investors to create wealth. Real estate investing is more hands-on and time-intensive in comparison to stocks. As a result, it may deliver higher gains in proportion to the increased risk. Making wealth is the primary motive behind any investment in real estate. Equity (or ownership) is the difference between the market value of the property and what you owe on the mortgage.
Depreciation may not happen in most cases. Hence, the actual drop in the property's value is not considered in real estate investing.
Leverage is mostly used for wealth-creation real estate investment strategies. It is based on borrowed capital required to purchase and increase the potential return of an investment. As a real estate investor, leverage allows you to make money from an income-producing asset worth much more than your cash outlay.
Some basic steps on how to create wealth by real estate investing are given below-
You can fix and flip houses. This strategy requires the investors to buy a cheap house in poor condition, implement fixes and repairs and sell it to a homebuyer or another real estate investor at a higher price.

House hacking is how one can invest in real estate with no money. Because here you will buy or build a multi-storied building and live in part. And the other parts will be for the tenants.

One can buy single-family-rental property to rent to a family and earn long-term.

Also, you can buy commercial property for renting to earn more.
How Do Beginners Invest in Real Estate?
When someone is into real estate investing with "no money down," they mean to say they are putting no or very little money into the investment upfront. If you do not have any hard money, you can get a private money loan comparable to hard money lending. Nevertheless, such a financing strategy is best for novice real estate investors with poor credit scores.
The only difference is that - the money is supplied by individual, non-institutional lenders. Private money lenders can be your own family or friends and investors looking for passive real estate investing with lots of capital.
Consequently, you may be able to score better or at least more flexible terms for private money loans.
Also, the multi-family homes offer a great way for new real estate investors and aspiring property managers to get started buying properties that generate income.
How Can I Get Into $1000 In Real Estate?
Real estate investment trusts (REITs) invest in real estate, earning through rental income. You can get the best real estate investments by spending $1000 on REITs.
You buy shares traded on the stock market, and your money is pooled with other investors to invest in property. REITs mostly payout 90% of the income to shareholders and get tax benefits in return, and they're simpler than buying physical property and easier to exit.
How to Buy Your First Rental Property with No Money Down?
Traditional lenders in the real estate sector, like a bank or credit union, require a down payment when buying rental properties, typically 20% or more of the purchase price. So it may seem impossible when someone buys real estate with no money down.
But you can enter real estate partnerships, house hack, use the lease with the option to purchase or lease, or get seller financing.
Can You Invest in Real Estate with Bad Credit?
Another method to invest in real estate with no money and bad credit is seller financing or owner financing, where you purchase money mortgage. It is an excellent method used by buyers who have a bad credit score and cannot qualify for a conventional mortgage. Under seller financing, the buyer gets a loan from the property seller rather than a traditional financial institution.
One of the key benefits of real estate property investing is that its terms and conditions are adaptable. In this case, one can adjust the down payment amount and monthly repayment size, and the term is also flexible.
How to Start Investing in Real Estate?
With the Option to Purchase, Lease provides a flexible real estate investing strategy suitable for starters– rent to own.
In the residential real estate lease, the buyer and the renter(who will eventually become the real estate investor) consent that the latter has the freedom to buy the rental property at a set cost at the time when the rental term ends.
Similarly, under the lease-purchase, the renter is obliged to buy the rental property at the end of the rental period, which lasts for 2-3 years or more.
Is Real Estate A Good Investment?
You can start investing in real estate to earn more through rising property prices and rents. Inflation is one of the factors which can create wealth consistently and reliably. That means while the value of an investment property increases each year thanks to inflation, the cost of owning it is not.
While inflation leads to a gradual increase in the value of your investment property, rapid market appreciation is a huge factor that builds wealth. The cost of housing keeps pace with inflation, and the rents increase by 2.5–5% each year due to the effects of inflation.
Conclusion: -
Some of the wealthiest people make money through real estate investing, and investing in real estate can be accomplished with no money. You can use property websites to research potential properties that might fit your bill. After searching several properties, you can ask the real estate agent to show you around.
Arrange for surveys and complete the purchase. You should survey the property to find any problems which can help negotiate a lower price later. Some real estate investors use other individuals' funds for a down payment.
Alternatively, you can use other financing options like leveraging your home equity to buy a rental property, owning multi-units, becoming a co-borrower, seeking the lease-purchase option or assuming a preexisting mortgage to avert the down payment, putting very little to none of your own money into the real estate investment.
Needless to say, before you determine how to proceed with such strategies, you will have to investigate the property to ensure you can afford to repay or have the scope to get a higher ROI once you are done paying.
Categorised in: All News