---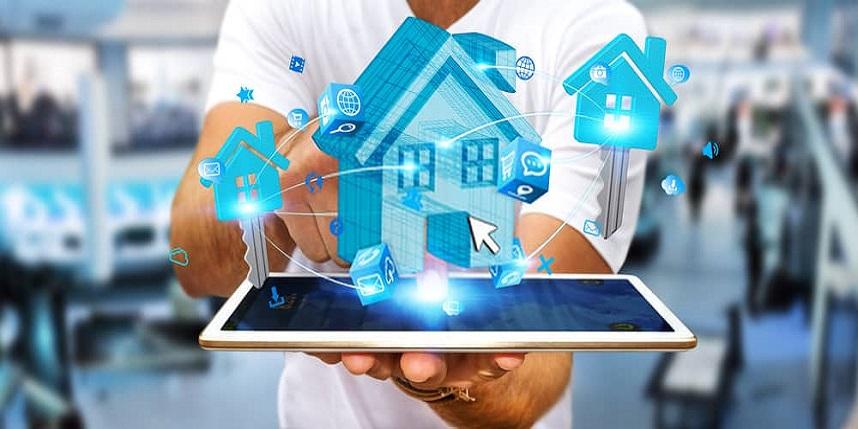 15 Feb 2020
Introduction: - The UK property market appeals to both experienced investors and first-time buyers. UK residential property prices increased by 53% over the past decade (Rightmove, February 2022), and the gains in the commercial sector were slightly mixed.
Investing in UK property offers an effective way to diversify your portfolio. One can invest in this area directly by buying the property, or they can work in construction, maintenance and legal practices.
Real estate agents work on behalf of either the seller or the buyer. They specialise in dealing with both commercial and residential properties. Real estate agent make strategies and plans to advertise and sell (and buy) - industrial, official and retail space and residential properties, and they also handle land and estate management.
Here are some tips to know How to start a career in real estate investing.
The Guiding Steps –
1. Objectives:
One should establish some goals before getting into this business. An individual must be specific about the goals. After collecting sufficient knowledge, they can start working. Many real estate investors assume money will make or break a deal.
A lack of funds may stop a potential purchaser from bidding on a property. But you can enter Real Estate with No Money by borrowing money or using a lease option to buy. You can join a property firm, work as an agent, accountant, or contractor, and offer other tradable skills to pay back or get into a partnership.
2. Financial Analysis:
When establishing a property-related business, you need to plan and then you need to create workflows, visualise strategies, and organise personal work and finances.
3. Good Qualification Required:
There are many routes to becoming an estate agent, and it's important to note that it is not legally required that agents have any degree or qualifications. Nonetheless, you need to have some skills in Real Estate Investing to start a career in this field.
Certain online courses are available for getting a college degree. However, a four-year college degree is not necessary for becoming an investor. Taking specialist qualifications help gains a client's trust and show authority.
4. Proper Investment Policy:
You'll always need to stay on top of laws, regulations and policies, and you'll have to prepare contracts and inventories, especially if you want to make a career in the Commercial Real Estate market.
5. An Experienced Mentor:
You'll have to develop detailed and intricate knowledge to specialise in Commercial Real Estate because more freehold and leasehold acquisition work for clients. The letting process is complex where you require in-depth knowledge of landlord's rights and tenant laws and know the upcoming changes in the law.
A skilful instructor is always needed as a guide for achieving the license and also to grow in the sector. An instructor is capable of assisting in getting practical knowledge. Also, it helps in accepting the right mindset to succeed.
6. An Expert in Sales Management:
An agent needs to provide knowledge to advise the clients on a property. The clients may have lots of questions about price, size, and location, so you need to provide answers to their questions, and you need to communicate with the client like a salesperson and may have to act for both the owner of the property and the buyer or the tenant.
7. Online Presence:
Most real estate development firms own websites and know how to craft an effective SEO. The online presence gives your brand careful consideration where you make sure you know all the channels to advertise properties. You can use newspapers, leaflets and websites like Zoopla and Rightmove virtually.
8. Assign Prominent Brokers:
Though there can be at least two or three prominent brokers in the same locality, there remains a chance for others. At the start, one can use strategies like a door to door leafleting– it's often low-cost and highly targeted.
9. Need Secure Plan:
Every new business should have a plan. It establishes what your business is trying to do and how to succeed. Writing a plan makes you think about the competitors. The owner should employ local sales plans while starting a new investment in Real Estate.
10. Insurance or Safety Coverage:
The estate agents take different types of insurance covers. They can take insurance to protect against compensation claims from public members or cover for situations where they give faulty advice, or a client suffers a financial loss. It is useful if you have a limited budget or are trying luck in Real Estate with No Money.
11. Brand Valuation:
The clients should trust you. Your brand emphasises your unique selling points and promotes trust. A strong individuality of a trademark is required for a firm to grow across boundaries. A brand helps in representing the name and reputation of a business.
How to Get Into Real Estate Investing?
Traditionally, UK residents are particularly keen on buying property rather than renting compared to the rest of Europe. It is because investing in real estate allows the homeowner to take advantage of any increase in value that might occur over a while. In addition, it's a tangible asset and ensures you're not spending all your money on rent instead of paying off the mortgage.
Real estate offers a particularly good way of investing for those who have the required capital and the necessary skills, knowledge and contacts and if you're familiar with the property market, particularly with the local market in which you're investing. But, of course, you will also need sufficient capital to buy a property and improve it.

The government introduced a stamp duty hike, local tax relief on interest payments, and tighter mortgage regulation to control the BTL sector. As a result, the market declined in the previous years, but it provided opportunities for new buyers to enter at lower rates.
Some of the alternative ways to invest in real estate are -
The availability of buy-to-let mortgages and low-interest rates means the investor does not require all the cash for the property to get into the market.

One of the least risky options to invest in the UK housing market is buying shares in a listed housebuilding firm.

You might also buy shares in a Real Estate Investment Trust (REIT).

Also, you can invest in corporate bonds issued by a company secured against the properties invested.

You can invest through online platforms that allow large numbers of investors to invest together through crowdfunding.
How to Get Into Real Estate Development?
Property development is mainly about being able to spot good opportunities in the real estate market. However, building work's actual skill and experience depends on budgeting and getting quality contractors in to increase your profit margin.
There are two ways you can do work: you can operate as a limited company like any other business in the UK or create a Special Purpose Vehicle company, also known as an SPV.
If you operate as a standard LTD UK company, in that case, you're liable for the usual corporation tax rates, which reduces your ability to write off some expenses, which means that you can undertake other activities as a business.
With an SPV, you're setting up a specific company mainly to invest in real estate development, so investors and developers have more tax benefits.
For doing business in flipping - most real estate investors try to get an opportunity to invest in a low price house. That may be a house that has fallen into disrepair that you can pick up for a really good price. When looking at these opportunities, things to consider are location, price, and similar properties in the area. Secondly, you'll need to analyse what work needs to be undertaken and then price that up.
How to Get into Commercial Real Estate?
Fundamentally, there are two ways to earn money from a commercial property - income from renting and capital growth from an increase in the property's value.
There are three ways a Commercial Real Estate agent can do business in the sector. First, they do not have to purchase the commercial property themselves; they can invest in commercial property funds with diversified, managed property portfolios.
Another method is Direct investment with the highest maximum yield potential, but it is also much more hands-on and requires active investment involvement.
Indirect commercial property investment or managed direct property funds are suitable for long-term growth investors. It is partly why pension funds often target commercial property.
How to Get into Real Estate with No Money?
To invest in real estate with no money, you can borrow money from others. It's all about making the right contacts and networking with people who have money to invest and are looking for exciting new opportunities. A REIT is like a mutual fund that pools the capital of several investors to invest in real estate and generate income.
Property lease options allow people to rent without purchasing a property.
There are many different strategies like multi lets (HMOs), commercial conversions, land developments, lease options and deal packaging. Therefore, you need to research the costs to cover things like agents' fees, land costs, architects, designers, legal fees, construction and decorating costs cover things like agents' fees, architects, land costs, designers, legal fees, construction decorating costs.
You can also see options like bank lending, joint ventures and crowdfunding, or you can enter the business through flipping, where you get loans to buy a home offered at a lower than market price and refurbish it and sell it at a higher rate.
How to Get Into the Real Estate Business?
Property investment can drain you of your money, so make sure you are not overstretching yourself by doing it. If you have to get loans, you should keep some savings for emergencies. The housing market is constantly changing, and the prices go up and down, and the demand for rentals can be volatile, so you should prepare for risks.
It's difficult to predict if a property will make a profit in the long term. Hence, you need to check the market conditions to determine the home's value. Don't forget to include the cost of maintenance, repairs and agency fees account.
One can make property investments in various ways, and you should have a real estate business plan to start. For example, you might decide to buy a home or commercial property directly, or you could put money in REITs. It's worth exploring your options in Buy to Let, property development, buying a new build to sell, overseas properties, REITS or –property investment funds.
It would help if you also considered other kinds of investment, like shares and pooled funds. These can allow you to invest indirectly with a lower initial outlay.
There are other indirect ways of investing in properties like unit trusts, open-ended investment firms, Property investment trusts, property bonds/loan notes, ISAs, peer to peer lending.
How to Get into A Commercial Real Estate Agent?
Some companies may require their agents to have achieved certain GCSEs (or equivalent), and some people will become agents with higher education qualifications; it varies significantly. However, that being said, being an estate agent in the UK does not require specific qualifications or licensing.
Most commercial real estate agents start as generalists or take whatever speciality has an opening at a brokerage. They need other basic skills like communication skills, networking, researching market trends, technical skills, persistence and patience, sales/marketing skills and negotiating abilities.
However, the basic qualification needed to succeed as a Commercial Real Estate agent is a degree in business or estate management accredited by the RICS, followed by a Masters in law and property evaluation.
How Much Does A Real Estate Agent Make?
Starting salaries for estate agents are £14,000 to £20,000 on-target earnings (OTE) for trainee posts. However, with experience, salaries can rise from £25,000 to £60,000, plus commission.
How do I Start A Career in Real Estate?
You can start a career in Real Estate by completing a sales course, learning the practices from a trainer under a professional body, or getting a job in the field. You can learn more about it as an apprentice or an agent with a broker firm.
Conclusion:
Estate agents are professionals who help people find properties of their choice. They manage property for their client and assist people in buying or renting the most suitable property according to their price range. Real Estate Investing is about getting properties sold for clients at the best price possible, working with the wider branch team to help everyone achieve their performance goals.
Categorised in: All News