---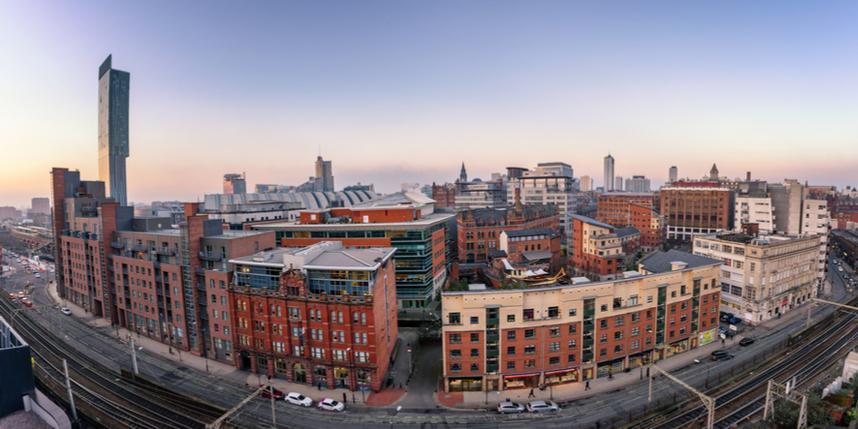 18 Dec 2018
Residential Property
Growth has been reported in rental property in different markets. Manchester recorded one of the highest growths in residence property markets in the UK, where the average annual growth rate stands at 4.2 per cent as per property specialist JLL data. Manchester was at number one in terms of growth in rental property price, whereas the UK average growth was at 2.4 per cent.
The rental yield is expected to rise by 3.5 per cent in two years as there is a strong demand for homes as the number of people shifting to northern cities in place of London grew three times since 2010.
The city is growing as a business hub, with substantial opportunities for public and private investments. Many student populations continue to move in, and there exists a shortage of housing supply.
The latest RICS survey found UK trends stood weaker compared to previous months in December 2018, where the respondents claimed low demand and supply in November, mostly due to Brexit uncertainties. In the letting market, the demand fell, although there remains a shortage of housing stocks in all regions.
UK Average Growth Of Residential Property
Brexit led to uncertainties in European markets, and a strong political uncertainty still hurts housing markets (as per RICS data).
There is growing pressure from the councillors connected to the Manchester housing crisis. As a result, two new appointments have been made as new Housing chiefs to promote the construction of 3,000 genuinely affordable homes in the city in the coming decade. As per the Zoopla report, the average asking price of the two-bed flat is over £1,500; however, bulk investment is needed for the program.
According to the research from EY, employment growth and gross value added will continue to grow in Manchester from 2018 to 2021. It will directly impact residence property markets where international investors are seeking opportunities.
The research found employment growth in the city will be fastest in the next three years, as at least 16,300 new jobs will be created, and the GVA rate by 2021 will be higher than in London.
Manchester's job numbers increase pressure on the property market due to low supply. The current supply will be able to fulfil only 25 per cent of the total demand by 2022, which can result in an increase in rents and the price of houses where the prices will grow at the rate of 81 per cent greater than the UK average and rents are expected to grow at 40 per cent higher rate than UK average.
It comes despite the uncertainties related to Brexit. Overseas investors are optimistic in UK markets where the mix of culture, sporting heritage, industries and growing business headquarters of companies like Essar Oil, Adidas and others have resulted in projected rental yield at 7 per cent and capital growth at 20 per cent as cited by Adam Price, managing director of Select Property Group.
To know more about UK properties, click Hamilton International Estates (www.hamiltoninternationalestates.com).
Categorised in: All News