---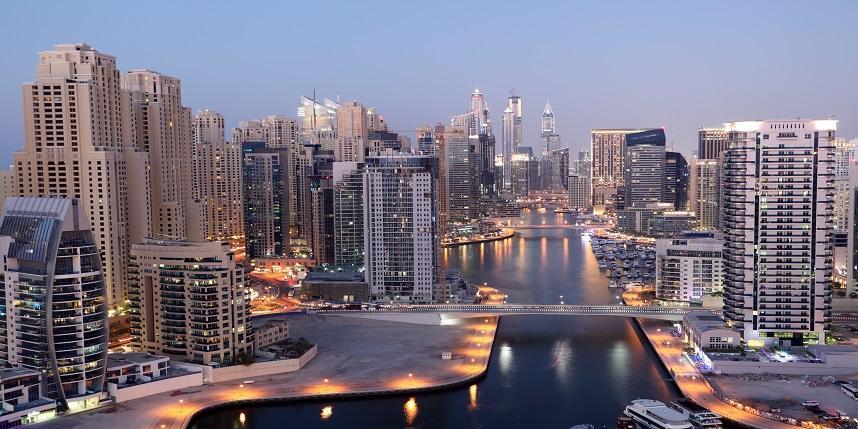 11 Jul 2018
Global infrastructure and supportive work conditions attract skilled professionals to Dubai. Dubai and UAE granted residential visas (up to 10 years) to boost investments. And altered property owning policies to reduce business costs and permitted the companies to get 100 per cent foreign ownership.
The local governments in such nations coordinate with the buyers and builders to ensure uncomplicated property transactions. Some private equity and real estate companies offer attractive alternatives to investors in the Middle East.
Earlier, commercial banks were offering funds for asset acquisition in the Middle East. The traditional and international banks offered up to US$81 billion in debt to the real estate sector in UAE and US$55 billion to Saudi Arabia.
Growth in Dubai real estate fell in the first half of 2018 by sixteen per cent, where the Dubai Land Department claimed the transactions in the market were down in the first half, and the total value of the property sold was $30 billion, while in 2017 it was $35.6 billion in the same period.
The leading investors in Dubai and the Middle East properties are Emiratis, who spent $1.8 billion in 2986 transactions. Indians and Saudis are in 2nd and 3rd place with transactions of $1.6 billion (3218 transactions) and $1 billion (1415 transactions), respectively.

Other leading buyers are British, Chinese, Pakistani, French and Jordanians.
African and Asian investors in the Middle East
Thai company Singha Estate has been trying to get properties in the Middle East due to the location's attractiveness in terms of tourism and hospitality. On the other hand, investors from China are trying to get the latest Middle East properties.
One of the projects announced by Chinese president Xi Jinping in this regard was the Belt and Road development that connects several cities in the Southeast Asian region.
In addition, there are other developments where Alibaba's logistics arm, Cainiao, entered a deal with Emirates Airlines' freight branch, SkyCargo, to allow the movement of shipments to promote eCommerce.
Kenya's rich buyers are already attracted to luxury bargains in apartments and holiday homes in Dubai. Many Kenyan newly rich are shifting bases to Dubai, as Dubai promotes tax-free property deals, attractive infrastructure and a regulatory system to support property transactions. It also provides a two-year residency visa to the buyers of the property.
Property dealers claim about 30 per cent of the rich Kenyans have property outside, mostly in the UK, Middle East, and North America and in cities like London, Durban, Mumbai and Cape Town.
Japan has already entered an agreement with the kingdom to promote foreign investment, where the bilateral deals are valued at more than $26.6 billion. About 96 Japanese businesses are investing in the UAE, and Saudi's 70 per cent of exports go to Japan.
South Korea is additionally attempting to get bargains in the Middle East, where the sale of halal foods in South Korea has been encouraged, and some new Korean products have been promoted to be exported to the UAE.
For more information about the Middle East, UAE and Dubai property and investments in real estate, click Hamilton International Estates (www.hamiltoninternationalestates.com).
Categorised in: All News