---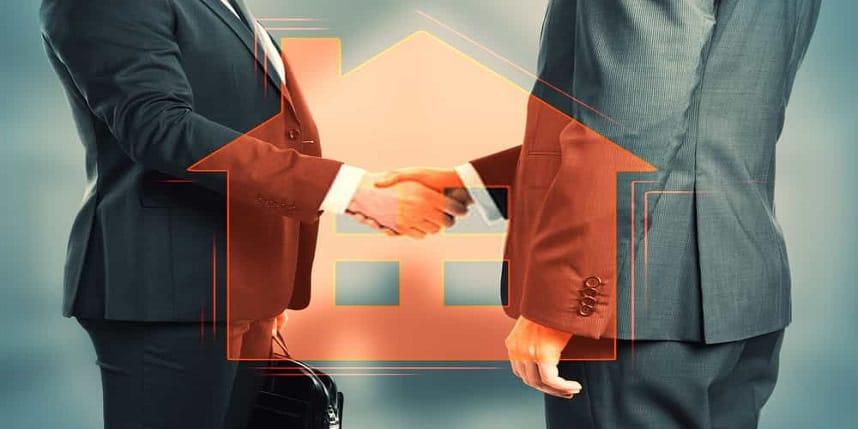 18 Jan 2020
Introduction: - It is always exciting to start a new career and people feel excited and nervous at the same time. Real estate is an interesting career option for youngsters that give great learning and earning opportunity. You roam within the city and sometimes outside for business dealings. Meeting with so many people gives another level of satisfaction.
Real estate sectors offer jobs under different profiles like marketing, lending, consultancy, customer service, agent, and others. Here we will keep our focus on the real estate agent. We will discuss various tricks and tips for real estate agents to succeed in their professional careers along with their work profiles.
Here are 10 essential things, a real estate agent does?
1. Soft Skills Dealings: -
There is no career for a hard-speaking persona in real estate. The sector requires a high level of persuasion skills. As an agent, you need to listen to your customer's queries, complaints and have to answer them patiently. Some experts liken real estate agents to customer service executives.
You will be dealing with different stakeholders like sellers, buyers, lenders, renters, builders in connection with the finalization of the property deal. Listening, communicating, and supplying suggestions is vital and part of the roles and responsibility.
You have the intention to finalize the deal as you will get commission or incentives after the finalization of the deal. However, your voice tone should not look like you are adopting hard selling. You should not look like a Greedy marketing executive while talking with customers.
2. Social Media Usages for Business: -
Websites are a good option to make a brand name in the mind of the customer, but as an agent, it is not affordable and feasible for you to have a website in your name. Social media gives platforms for real estate agents to let people know more about himself/her self. Make a profile on Facebook, LinkedIn, Twitter, Instagram, YouTube, Pinterest, and others.
People might have the questions like what does a real estate agent do? Or how much does a real estate agent make? You can easily answer those questions and make a positive impression in their mind. Social media is a great platform to share insights, business ideas, photos, videos, blogs, and other relevant information about your business.
3. Applying Technical Skills: -
It's time for digital devices and as a real estate agent, it is expected that you must have good knowledge about using real estate tools, applications, calculators, emails, social media, computers, and other instant messaging applications. Many client's property pictures instantly and you must know how to send those pictures to the clients via what app and other messaging apps.
Additionally, gone are the days when you talk out the manual calculator and then will tell the clients about total tax, maintenance charge, club charge, property transfer fee. There are more easy ways to do those mathematical calculations for the benefit of yourself or the customers. An agent uses digital platforms and advanced tools to make the whole process of calculation easy.
4. Mentorship and Consultancy: -
Real estate agent career is very challenging as sometimes you need to do the mentorship. An agent educates themselves with all the ins and outs of the transactions and guides the clients in-home selling, buying, and others.
As an agent, you do time management, inventory management, credit consultant, and other versatile work. Your main goal is to make the transaction successful. Listen to the concerns of customers and guide me accordingly.
5. Home Inspection and Credit Facilitation: -
It is misleading that people understand real estate agents as middle man only. He or she is more than that. It true, the main role of the agent is to engage the buyer/seller/renter in completing the transaction? But do you know an agent also completes a home inspection and people trust that inspection?
Vast year of experience makes an agent so verse with details that they can easily do a home inspection. Many times, buyers ask for a home inspection by agents only. In case you are stuck with finance and need a loan or credit, real estate agents is here.
They keep in touch with all the marketing professionals of banks and financial institutions. Let them know about your credit requirement, we are sure your agent must have must contact number, email address, or physical address to help you out.
6. Helps in Property Searching Out of The City: -
We usually underestimate the power of agents. That person has a vast people network. The real estate job description requires them to meet so many people in connection with business dealing.Tired of searching for a good investment property in your own city, look for somewhere else.
Agents from your city will call the agents living hundreds of miles away and might come up with some shortlisted property for yourself. Let them know that they help in property dealing in other cities/countries too.
7. Look for A Property Management Company: -
Unable to look after your property? Contact real estate agents. They have a good connection with property management companies and they will help in searching for the best one. Besides that agent's help in repairing the property. Builders, carpenters, plumbers, interior designers, security guards, cooks or you need any help, just let them agents know. They will come up with the required help.
8. House Vacancy Management: -
Selling and buying give good chunks of earnings for real estate agents. When someone asks questions like and this is What does a commercial real estate agent do, you may reply that he/she facilitate the selling of commercial, residential, and investment property.
But selling and buying do not happen all the time as it involves a large sum of time and amount. All the stakeholders take time to finalization the deal. In between, agents work on creating connections between homeowner and renter.
9. Temporary Residing Place: -
Many times, it is not conducive for you to live in the house due to repair, floods, fire, or any other major issues. Agents do the arrangement for temporary living. They use their connections and arrange places within the city. Living in hotels for that short time like one week or less is very costly for a family and renting requires lots of documentation.
Whether you are looking for a house for one day or three months, renting requires a personal identification document, address proof, reserve money, advance money, and lots of headaches.
10. Miscellaneous Work: -
Electricity connection, sever the connection, home auction, home care, home inspector search, and many more, real estate agents provide a lot many services. Real estate agents keep you away from these headaches and charges. In return, they want some business or some amount.
What Is A Real Estate Agent?
Real estate is a significant part of a human's commercial life. And from this sector, the most dependent factor is to choose an efficient, genuine, and legal real estate agent. A precise definition for a person who has chosen the talked about the sector as his profession can be-'a real estate agent works as the catalyst betwixt the purchaser and the property owner while any real estate regarding deals is done.
The agents of the relevant sector must be good enough in the accounting or commercial spectrum as they can place a swift calculation over the deal either it is money-making or hopeless. Apart from this side, the agents are considered as the connecting persons between both parties.
Therefore both parties impose the duty for negotiation on them. Besides, it is considered that the concerned agents usually have plenty of choices regarding the property. So that from them it is possible to make a choice accordingly.
What Does A Realtor Do?
When you are making an analytical thought regarding property purchase, then you must cast about for a genuine person who represents the sector. But, you might come across two related terms then, firstly 'real estate agent' and finally 'realtor'. We have already discussed the introductory category in the previous session of the article.
Now let's talk about the final term. So the valid question may arise 'what does a realtor do?' The feasible answer might be- 'all the realtors belong to the agent group, but few agents belong to the second section'.
This due to realtors is considered as higher ethical persons related to a property deal. All realtors are eligible and have earned a justifiable license to proceed with the job. They invest a longer period for your property search requirements and also wait for longer for the response. Realtors make deals of property in a smarter, safer, and eligible manner.
What Does A Real Estate Agent Do for A Buyer?
In this part of the discussion, we are providing such essential jobs that an eligible property agent will do for you. Those are placed beneath-
A competent person of the concerned sector will try to aware you of pre-approving factors. This can be essential to measure your financial condition before purchasing the property. Due to this, you can make plans regarding loans or mortgages accordingly.

Another significant and regular duty of the agent is to find a property site that fulfils all the relevant desires along with requirements. For instance, the location must be convenient for all the regular needs like school, hospital, market, airport, etc.

Negotiation is considered as the largest part of the concerned deal. This is due to place the negotiation fair for both parties.
What Does A Real Estate Agent Do for A Seller?
Furthermore, from consumers, the concerned agent has some due works for the seller too. In this discussion's portion what a real estate agent does for a seller will be highlighted. These are as follows-
By the end of the seller, the foremost duty of the concerned person is to make the selling property perfect. He might arrange a team who will clean the relevant property site to make it attractive before appearing in the queue.

Thereafter the staging process must be done to sell the property. This means he has to search for a platform where the relevant advertisement can be placed for display.

The duty of the agent can be considered to take some beautiful photographs of the concerned property by someone professional. The buyer's attention can be attracted by this.

It is considered that the foremost duty of a real estate agent towards the seller is to be fair enough in the negotiation process.
What Does A Commercial Real Estate Agent Do?
The commercial persons from the real estate sector are those who have expertise ideas in property dealing in the commercial spectrum. It can be considered that they generally dispense the big-profile deals. Let's discuss about commercial real estate agent do. The feasible answer has been given beneath-
For the Seller:
Analyses the accurate value in the relevant market of the concerned commercial property.

They usually assist the seller or the property owner to superintend the property or make it presentable before the client

Agents of the commercial spectrum are expertise to make the plan of action regarding all the legal aspects. Besides they are required to make rough calculations on the considered price for the property.
For the Buyer:
The foremost duty of the concerned person is to provide a brief analyzed plan on investment to the consumer.

Agent is required to provide a site plan with its beneficial aspects to the buyer.

As it is a commercial property so the agent must draw the attention of the buyer by providing potential features of the real estate.
How Much Commission Does A Real Estate Agent Make?
It is will be a very useful tip to you if you are going to sell or purchase any property. The most considering thing about the agent's wage is that they don't have any particular salary. A real estate agent does the work for a pretty good commission that he earns from both parties.
So either you are a seller or purchaser you need to know some facts about the agent's commission. Because there are no such parameters that are good enough to schedule a commission scale.
The commission often can be dependent on the deals.
Apart from that, commission sometimes depends on the bargaining.

Besides, the position of the property site can be considered as a regulating factor in the commission demand.

It can be considered that all the factors behind a handsome commission depend on the diplomatic behaviour of the agent. He has to be gained with both party's trust. Then only he can earn more than he deserves.
What Is the Difference Between A Realtor and A Real Estate Agent?
If the difference betwixt a realtor or an agent of the sector is discussed for a casual purpose, then it can be said that there are no such differences. We are decided to talk about the topic 'realtor vs. real estate agent' here. It can be considered that both are aimed to serve the same purposes.
There is a major divergence in both of them that can be discussed. Although they both can be categorized under the same team as they both are related to property deals and belong to an individual sector as well. You can be served by any of them for any property-related deal.
The major difference that can be used in distinguishing both persons in the real estate job description is the qualification of them. They both have to be qualified from any authorized institution before entering the professional arena. But the level of certification is the factor that can be focused while placing them in a category. Realtors are required to be authorized by any nationally recognized authority to be entered into the sector of real estate.

Apart from the educational spectrum, they both can be distinguished for functioning features too. Agents are permitted to serve you only under a recognized broker. On the other hand, realtors are permitted to their job individually. This also can be considered as a significant point that a real estate agent makes difference from a realtor.

Besides those relevant points, the two can be distinguished by the ethical attitude maintained by them. A Realtor may play the role with better ethics. As it is considered that during the training process realtors have to go through a tough process and the procedure includes ethical knowledge as well.
Conclusions: - The main work of agents implies developing long term relationships and it develops when they help you in many areas of life. They are like versatile people doing marketing, social work, motivating, investment consultant, property consultants, and loan facilitators. Roles keep changing depending on the nature of the work. But one thing is sure; they have a lot of much work to do.
Categorised in: All News