---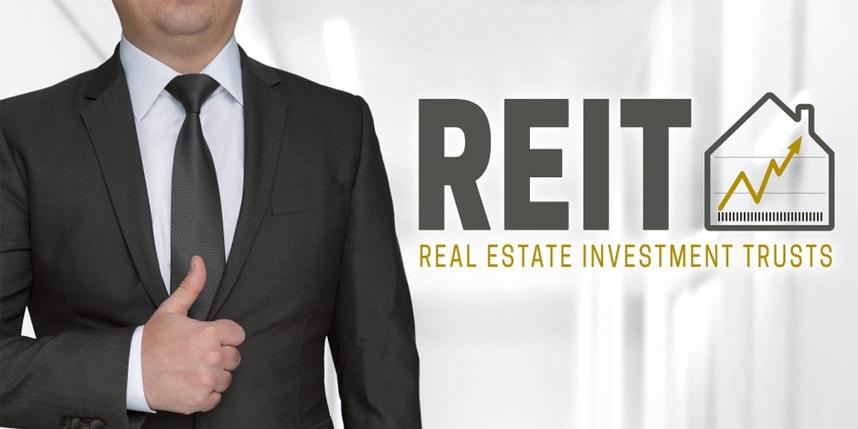 12 Apr 2021
Introduction: You may have completed your education and are probably thinking of inspecting good opportunities and learning the REIT sector. Thus, it is important to understand what job choices are available so that you can understand your career prospect and the salaries you can expect from the job. In this article, you can get more information about the best Paying Jobs in Real Estate Investment Trusts.
In recent years, REIT is one of the most developed industries which are providing workers with better opportunities and money. Some conventional ideas now suggest REIT be the best career choice with multiple jobs available easily. Research suggests they have high salary works, specifically for freshers.
What Is A REIT?
In simple terms, real estate investment trusts are organizations that invest money in projects in real estate. The fund is mainly handled by stockholders or the company that owns the project. People can invest in REITs in different sectors- education, business, medical, official, residence, etc.
They get special tax annotations from the government itself. It has been seen, every time the economy of a company deteriorates, the authorities look forward to REIT projects to save the day. Therefore, this entire procedure has been highly beneficial to modern-day investors.
When an individual who is new to the field of Real Estate Investment Trust plans to select a career, the very first question which arises is the scope and prospective jobs in this field.
7 Jobs in Real Estate Investment Trusts with Good Salary
This article examines 7 primary jobs you can avail yourself easily with merit:
1. Development-
This sector of REIT enterprises mainly functions based on constructing and planning properties. If you choose the development department, you can work along with constructing engineers and designers and work straight on the spot from the very beginning.
Along with gaining knowledge about construction systems, you can grip the economic condition strongly, and this will be an added benefit to your CV. Most of the REIT enterprises appoint workers who are already aware of their responsibilities as part of the development team and those who have some experience in operating economic matters.
This is mainly because companies generally prefer to have a finance manager for these occupations. If you already have work experience or a degree that matches these criteria, you are already halfway there.
2. Broker:
You can also work as a property negotiator in this industry. It is pretty good and is also a job that pays well in the REIT sector. This must be kept in mind, though, that working as an agent and a broker is quite different from each other. Brokers are professional workers with a license, have attended workshops and classes, and have appeared on a qualifying test.
Their expertise and certificates allow them to work singly or with other agents. You can study more if you want a higher post and then have your own office with agents working under you. The salary of people working as a broker can easily be a 6-figure amount.
3. Analytics-
Many people are not even aware of the fabulous job of becoming a REIT analyst. Surprisingly, people working in this sector in the US make almost 1,20,000 dollars! This is undoubtedly one of the best-paying jobs. Moreover, the REIT sector does not require high degrees and certificates from the workers, but just a minimal level of education, determination and dedication, and a few special skills.
For example, if you plan to apply for the job of a professional analyst in the field of REITs. You must have proper knowledge of finance and ownership modelling and IT. That's it. The rest is all about patience and hard work.
4. Acquisition:
People searching for good jobs in the REIT investing sector so that they can have a successful career must look for investment choices. The acquisition sector matches this criterion. Most people are confused by the fact that both acquisition and analytics is more or less the same thing and have similar job profiles.
The former has the responsibility of looking out into the market for better chances in investment. For this, you must possess adequate knowledge about the economic and fund market. They will be helpful in your understanding of the strategy for your future moves. An added advantage can be found with fieldwork.
5. Management of Property:
Jobs in this sector do not need any special qualifications or certificates for the candidate's application. The worker will be more connected to the management of the REIT properties. Investors specially hire skilled employees who can manage the purchase and selling of properties and also take care of rent and additional stuff.
The most important question of the best salary jobs available in REITs has a simple answer, only if you do not have special degrees in finance. For those people without any fancy degrees, management of the property is probably the best choice.
Interestingly, among the jobs available in the REIT sector, few need special skills in their employees. Most of them function even without degrees, simply through knowledge and hard work.
6. Relations Consultant-
Most REIT jobs pay high salaries to their employees. Among them, a relations consultant is also a good choice for a better career for enthusiastic workers. The key responsibility of these employees is to communicate with investors and find new ones. Their prime focus is to work on the relation with stockholders, maintain the investments reports of every year, and set up team meetings and workshops.
7. Management of Assets:
People working in this department have to look after the overall performance regarding operations and finance of the assets in the REIT. Generally, there remains a higher authority that supervises managers assigned to specific assets. This work is collaborative and works along with all the other departments of the REIT, including the corporate economy, to reach the desired target. All this is done with regulation under the SEC and those of the REIT.
To be appointed as the higher authority, you must possess some degree and experience in the market. This job has high scopes and an upscale salary that may go up to 3 00,000 dollars per annum.
This role specifically needs special skills, and so you may have to work in a few lower sectors before coming up here. In that case, you can start working in acquisitions or analytics and then gradually get promoted.
What Do You Mean Real Estate Investment Trust?
The real estate field is a vast field that requires a very large scale of genuine investors to establish a successful real estate firm. To unite these investors and generate profit from their investments, a company or an organization has come forth; this particular organization is known as real estate investment trust or REIT.
This trust performs several actions for the real estate investors like they manage and fund in several revenue earning sectors. From the real estate investment trust or REITs, investors of real estate fields will be able to earn more percentage from their investments.
This investment trust or company will perform all the actions, whether it is to buy land, managing matters that are concerning real estate or funding directly to the real estate business. REITs mostly invest in stocks, mutual funds, which benefited them double when market rates are increased.
This will attract more investors' attention to the trust and grow the number of investors to the list of the REIT. In terms of investment, REIT chooses real estate fields, mostly lands, buildings, industries, medicinal fields, shops, big scale hotels, etc.
The Healthcare sector and hotel are the two major fields, which require separate buildings for separate causes. Therefore, it is the target area in which investors can invest their capital, and after completing a period, they will have their profit.
Benefits of REIT
Invest in REITs may lead the investors to a very impressive place, which they might dream for the beginning of their career. Here we are going to check out what are the pros of REIT.
Runniness-
REIT acts as an organization through which investors can benefit through their investments after some time. REIT generates its money into several prospecting fields, such as real estate fields and the stock market. So that when market prices are up, investors will achieve more than their expectations.
This means investors will have stable and secure revenue throughout the year. Either from funds or real estate investments, investors will have a stable source of income by relying on REITs.
Multiformity-
After REIT investing, investors will not feel monotonous because, as a good investor trust REIT believes in diversification. So, rather than investing the full amount in one business or sector, it is more beneficial to fragment the amount into various sectors. Therefore, more percentage of revenue will generate from distinct ventures. This will keep a positive response from investors towards REIT.
Clarity-
All the investment processes by REIT will execute by maintaining a proper way in front of the investors. This is one of the major reasons for choosing REIT; they have maintained their reliability towards their investors by doing funding with proper paperwork and legal way.
Striking Predisposing Factors-
Whereas other organizations are not that flexible to their investors, REIT stands out with a remarkable job in producing risk factor giveaways. With REITs, investors will have a steady income flow and get amazing risk coverage.
5 Different Types of REITs
1. Equitability REITs-
This type of REIT, that mostly makes investments in official sectors, shops, and markets, apartments, large-scale hotels, and resorts, etc. After approving the plan, REITs have the responsibility to take care of managing, establishing, producing a selling hub for the real estate, and later REITs will also give out the profited revenue to the investors in the form of a percentage. The income will generate after having the benefit from the investment as a whole amount or part by part.
2. Debt REITs-
IN this REIT type, the organization gives money to the buyers who wish to purchase anything from the real estate. It is like a debt given to the buyer, and in return, buyers have to provide their loan interest amount to the REITs. That means, here, the source of income is the monthly interest amount of the loan.
But in this type of REITs, a possibility to be cheated was there. According to many sources, when some buyers delay or lack interest amounts, REITs have to bear an unexpected loss.
3. Merchandise REITs-
REITs of this type invests in retail shops and markets such as departmental stores, shopping malls, supermarkets, etc. But REITs will not at all be the producers or the makers of these markets; they only collect their investment with profits from the shop and market owners. They have to depend on the ups and downs of the retail sector. Here this will not generate REIT good career.
4. Domestic REITs-
This type of REIT is the owner, and they have all the rights to maintain the domestic sections. From creating housings, large-scale societies, apartments are the major responsibilities of the REITs. The land and property business field will never go under severe downfalls, so this sector is might be REITs good career option.
5. Medical-Oriented REITs-
Like property REITs, creating healthcare-related buildings, multi-speciality clinics, research centres are a very prospecting investment. This will never fail, and day by day, the requirement of hospitals, nursing homes will be increased. So, investing in these sectors, investors will have much profit, and their business will reach the top.
The real estate industry is huge, and establishing a prosperous real estate company necessitates a large number of genuine investors. REIT is the corporation or an association that has arisen to organize these investors and produce wealth from their investments.
REIT invests in real estate, primarily property, houses, industries, medicinal fields, shops, large hotels, and so on. The healthcare industry and the hotel industry are two major fields that need separate structures for different reasons.
As a result, it is the target market in which investors can invest their money and benefit after a set period has passed. With the helping hand of REITs, investors will have a steady flow in their monthly remuneration, assured by the REITs, captivating risk coverage ideas, and so on.
But before all that, it is never to forget that no one will give you until they will have some profit margin. So go through all of their terms and conditions before investing money.
Conclusion: Well, as you can see, you can always have a REIT good career if you wish to. The work is flexible, and payments are steep. Among the different jobs discussed above, two sectors may need specialized employees with a specific skill set. But the rest are available to everyone. Conclusion
This is a great advantage, especially to fresher's, who probably have no experience of working in this field and are constantly haunted by the question of available jobs in the REIT sector with a good salary and a chance for them to build up a strong career for the future.
This article has discussed every opportunity you can avail of and is probably helpful to people who have just finished their education and are looking for jobs to support themselves and their families. Look for companies that are hiring employees presently and apply to whichever suits your criteria. All the best!
Categorised in: All News