---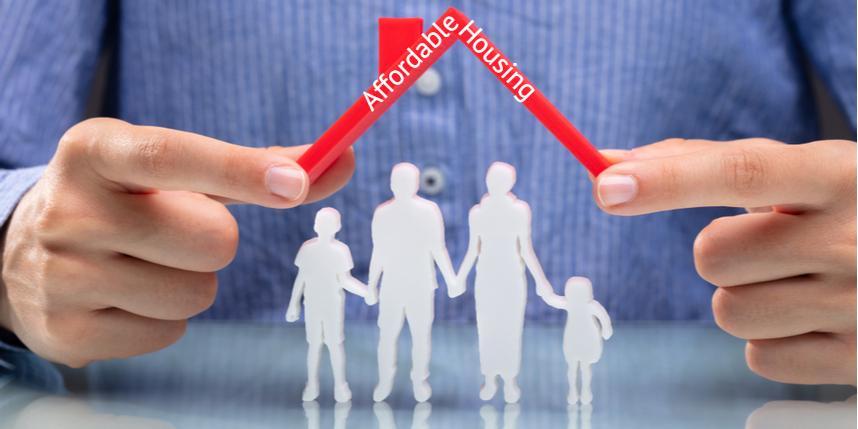 09 Jan 2019
The UK government is expecting to build 250,000 homes by 2022 as a part of the plan to meet the growing demand for new social homes. A recent report by Shelter found at least 1.2 million homes are needed for younger families facing unaffordability issues and insecurity problem in private renting. Overall 3 million new social homes should be constructed in two decades to resolve the crisis.
For many years, stringent planning restrictions by the government prevented the development of properties in regions where people actually wanted to own homes. Changes are needed to redesign the city, improve commutations facilities and job opportunities in some regions. There are plans proposed to make use of high tech construction mechanism to redesign certain spaces, which are now disused as a warehouse or retail space.
Shelter report claims the schemes such as Help to buy is unable to meet the growing requirement of young buyers and is unable to provide fair social housing, even as, at least 1.3 million homes are required to meet the demand of homeless people in greatest need that include those who are old and living with a disability.
Housing and Renting Problems
Shelter report claim the housing benefit scheme has been made unreasonably expensive and complicated, forcing people to opt for private renting at a higher cost. The key problems identified in the report are - home ownership is becoming unaffordable and rental markets continue to remain unpredictable, unstable and unable to provide long term secure tenancies to people. This problem persisted for more than a decade and is growing to become one of the biggest challenges for the conservative government.
It is observed, even after declining in home price in the last few months, one in three millennials are not buying. Report on social housing compiled by an independent commission found private renting was growing where families are finding it difficult to pay private rents. Some families are facing omission of tenancies in 6 months, while, they get kicked out of the homes for no reasons.
Many low-income private renters are spending over 67 percent of their earnings on such rents. In such conditions, they cannot afford to buy new homes and if they do not get social housing, they will continue to face housing and renting issues. In conditions, when they are struggling to make ends, how they can save for deposits. Many such renters live with the constant threat of eviction and are unable to plan the education of their children.
The government need to Save and Construct New Homes
The number of new social homes built reduced to just 6,463 in the last year, and it is necessary to construct more affordable homes to meet the growing demand. The report on social homes may require a cost of over £10.7bn a year, as per an analysis by Capital Economics. Shelter recommended saving £60 billion over 30 years, for creating inexpensive renting. It is expected the increase in the number of social homes will be able to reduce rents.
The report was authored by 16 independent commissioners that included politicians, architect, and other housing experts. The report provides recommendations to resolve the social housing crisis.
To know more about UK properties, click Hamilton International Estates (www.hamiltoninternationalestates.com).
Categorised in: All News