---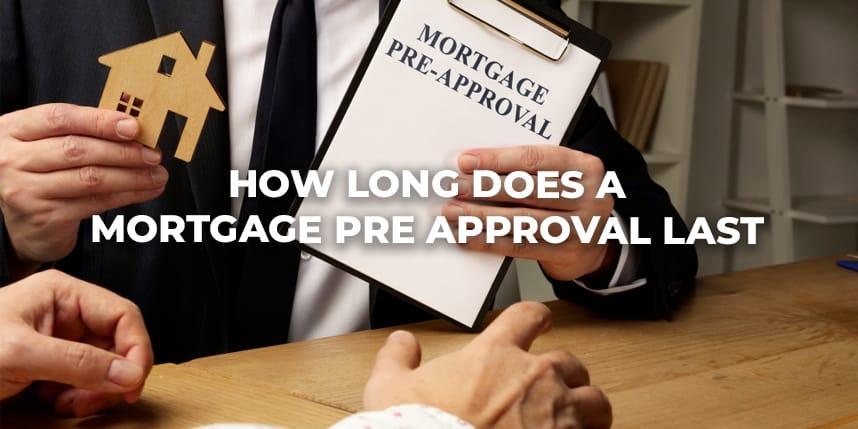 19 May 2021
Introduction: - Searching for your dream home is thrilling and at the same time confusing. To get a home, a person should start by contacting a banker. After applying if buyers will get a pre-approval letter, then they will be sure about what amount they can bear to purchase a home. A pre-approval note is useful for serious buyers.
Getting such a note from a banker or loan providing officer, a buyer will get an opportunity to find their dream home within a certain loan amount. A mortgage pre-approval note doesn't require any contract. It is sustainable for up to three months.
Privileges of Mortgage Pre-Approval Note: -
Put a stop to choose homes beyond what buyers can't afford.

Sellers will feel that the buyer is serious and committed.

Buyers will get a prior place when they show a mortgage pre-approval letter.
Pre-Approval In Opposition To Pre-Qualification: -
To discuss pre-approved vs pre-qualified mortgage loan, let us first know about both the terms separately. Pre-approval defines as a confirmation note or letter from loan providers through which clients can search homes accordingly. But a pre-qualification signifies that a client presents their documents and proof to approve their loan.
Customers must generate an application first for the pre-qualification of their expected loan amount or credit card.
To get a mortgage loan or card, customers must apply for pre-qualification. But pre-approval is more significant because it is one kind of confirmation from the loan provider. It straightly means that the loan provider checks all the necessary proofs and passed the customer's loan.
The mortgage pre-approval last for a certain time, that is up to three months. Customers will benefit more from the pre-approval, as they can search homes according to the pre-approved approximate amount by the loan provider. Whereas, mortgage pre-qualification is just a review method of applying for a loan.
Therefore, it is clear that pre-approval is more beneficial than only passing a pre-qualification for a loan application.
5 Things You Need To Get a Mortgage Pre-Approved
Now, we can move on to the five necessary things to keep in mind, to get a pre-approved loan.
1. Evidence of Earnings: -
To secure any kind of personal loan, clients must present their earning proof to the loan provider. The proof of monthly earning will help the loan provider to understand the capability of the applicant. To get a mortgage loan amount or any personal loan, the customer should pass the parameter of the loan provider.
Last two years record of monthly earnings, any bonus amount, or incentives all the necessary documents must present to get preapproved for a mortgage. These are all proofs of your continuous earning record. Also, these proofs convey that an applicant is stable in his or her professional career.
2. Evidence of Belongings: -
Whenever a person applies for a loan, he or she must show necessary documents regarding their assets. An applicant must have a statement from their bank, where they have a permanent savings account. So that the loan provider will convince the applicant to have savings for down payments.
If a person down payments an amount against their assets or belongings, then they must present shreds of evidence to the loan provider. Also, a mortgage pre-approval requires the applicant's credit score, the earning-debt ratio with down payment records.
If an applicant pays a down payment amount which he or she receives a gift from their close relatives or friends must get enlisted it along with proof to the loan provider.
3. Impressive Credit History: -
If an applicant scores higher or impressive according to the loan provider, then he or she must get approval for their loan. To secure any kind of loan, an earlier and current credit score record is a vital point. It is the crucial factor, through which the loan will approve or reject. Naturally lower credit history denotes the bad transaction record of an applicant.
A loan provider has already set a particular range of credit score, which an applicant must appear. An applicant with a lower credit score will have to present a bigger down payment amount. Even the monthly instalment amount will increase. Therefore, the applicant must take care of their credit history before applying for any loan.
4. Confirmation of Employment: -
Before giving mortgage pre-approval loan provider wishes to check the employment background. Only a candidate, who presents proper proof that states they have a stable job or profession, will surely get a loan. Without any proof of a stable income, the loan provider will not sanction any loan.
Even the loan provider wishes to communicate with the employer of an applicant. So, the applicant must show enough documents and proofs to secure a loan. If the applicant is a business owner, then they need to present their tax documents, enough proof of their monthly income to avail a loan.
5. Additional Documents: -
An applicant must need to present other important documents, such as a driving license, existing contact numbers, socially identified proofs, etc. The more proper documental proof will assure the loan to the applicant. An applicant needs to be more efficient and cooperative with loan providers to secure a loan.
What Is Implied by Mortgage Pre-Approval?
When looking for a new home, Mortgage pre-approval is one of the essentials. But at the same time, it is not a commitment that one would get the loan for his desired house. Pre-approval only implies that the loan department has gone through the financial documents.
In the documents, they especially assess the earnings status, total assets, and debt and credit history. And based on the information the officers determine the total proportion for borrowing along with the interest rate for that.
All the applicants will get a letter related to pre-approval which they can carry to the dealers. This is an assurance to the sellers that one had begun the loan procedures with the lender. It also implies that the lender has no complaint against you. In this way, sellers would know that the borrowed person is not spending their valuable moment.
Though clearly, pre-approval is a minimum warranty the borrower has some advantages.
The mortgage pre-approval helps in building confidence. Besides that, it gives a direction to the borrower that is to what price range he could look for houses. That way the borrower will search for houses realistically. And as a buyer of residence, it enhances the credibility of the individual to the house sellers.
What Can Be Done Before the Pre-Approval Of A Mortgage?
Before every mortgage loan, one must fulfill these few points:
1. Considering the Budget: -
An individual gets preapproved for a mortgage by understanding his capability for a mortgage. Often lenders easily sort this out by calculating the DTI ratio which means the percentage of the income in respect to the debt one spends in paying them.
The first is an individual should not spend more than 27 per cent of his salary in paying the debts. The second is the mortgage loan with all other debts should not exceed 40 per cent of the monthly salary.
2. Looking After The DTI: -
In case, one does not qualify for the mortgage then he can take two paths for its approval. The first one is to cut down all other kinds of monthly debts like student loans, car loans, or health loans. The second path which is only possible for some is making more to increase the family income.
3. Credit Score Maintenance: -
Having high credit scores have proven beneficial for many. It makes one more eligible if taking up mortgages. If one doesn't have a considerable credit score then there a chance of increasing it for him. He can have a high credit score by paying all past debts and bills.
4. Organizing Evidence: -
As soon as one reaches the last step for the allowance of a loan one must properly arrange all his documents. Pay stubs of the past month and tax bills are a good source in this case. All these steps don't guarantee that the application method will be smooth. But surely it increases the possibility of the approval of the mortgages.
Can You Purchase A Home for More Than You're Preapproved?
Every individual who is looking for a mortgage prequalification seeks a response to this problem. Homebuyers who are fresh to these procedures are especially curious about them. In one word yes, one can deliver more than the pre-approval percentage for a home but that will come from his pocket.
It's a common event because most of the time house buyer goes for the mortgage pre-approval before his house selection. Therefore, there are fair chances that the house will cost more than the mortgage fund.
In that time, the buyer can do the following things:
An individual can add some extra down payment to fulfill the difference between the loan amount and the house price. But this applies only when the individual can afford such costs.

Secondly, the buyer can choose another house that will be covered by the mortgage loan.

One can test his luck by asking the loan officer for the last time about the allotment of bigger loans. In that way, he can purchase his ideal house.
This, how one proceeds for the pre-approval varies with his budget, his bank balance, and other respective factors for the condition.
Total Pre-Approval Letters One Gets: - During the pre-approval period, the lender provides an in-hand official letter. It is via this letter that the stellar get assured that the buyer is serious about the house. All permission of monetary capacities is completed gradually.
In most situations, the dealers want a minimum of one mortgage pre-approval letter from their customers. They prefer those for negotiation who have mortgages for financing.
In every pre-approval letter the following information is available:
That is the buying price, the program for the loan, rate of interest, amount of loan, date of expiry, and address. Along with this mortgage pre-approval letter, many sellers also look for bank statements.
The method of approval of the letter is time taking. One has to send the documents to multiple loan providers from whom he will be selected. Small fees like less than 20 dollars are at least required for the approval process.
While searching for a home one must keep in mind the expiration of the loan period. The pre-approval approximately lasts for about one month to a hundred days. After that, an individual has to ask for a renewal from the loan provider. He can do so by giving information about the monetary credit evidence.
How Can You Compare Mortgage Prequalification And Mortgage Pre-Approval?
To comprehend pre-approved vs pre-qualified it's important to know the similarities in them. Both pre-approval and pre-qualified help to identify the type of house one must purchase. It will assist the consumer to put in his allotted allowance. They also assist in deciding the loan amount based on past financial capabilities.
It does in a way to suit the loan seekers' financial ability. The bank will soon approve a loan when the buyer will have with him either a pre-approval or pre-qualification letter. The letters will surely provide an upper hand considering the demand for real estate.
Now coming to pre-approved vs pre-qualified comparison is much more than the mere difference in terminology. Both are crucial for any bank sanctions. But they vary because pre-qualification is the initial stage for pre-approved loans.
Sessecondly, pre-qualification is about the unwritten discussion between the loan seeker and the bank authorities. Bank officers ask for credit records, financial position, and income rates of the seeker from the last few years. And based on the responses, the bank authorities carry their verification process.
During pre-approval, a detailed verification process is done by the bank officers. And they are not oral but solely based on documents. After receiving a pre-approved or pre-qualified loan one should not change occupations and make new loans.
How Far In Advance Should I Get Pre-Approved For A Mortgage?
There are some Pre-approval is an important step towards financing your new family home or business. A pre-approval offer from a lender typically lasts between 90 and 120 days, which should be enough time to find a home. If a lender of mortgage pre-approval, they will complete it discovering your property on your home.
If you collect your documents in advance and add them, it may take a few minutes to get recognized. If you have already met the house then it is much more to deal with through pre-approval.
They are no major impediments to getting a single pre-approval, although having more than one borrowing ability. If you know you are in the market for a new home, look for pre-approval now to get an initial image of your loan options.
Being pre-authorized is one way to do this, as it indicates how serious you are about the acquisition. Once your offer on the house is made every day, you are free to purchase a first-rate mortgage contract on suggestion.
Does Mortgage Pre-Approval Affect Credit Score?
As you search for options from various creditors, a lot of them can make tough inquiries for your credit score. However, before we get into the details of how pre-approval can harm you, allow us to cover the basics of this first. The pre-screen offer may also look attractive as it is personalized, evokes the centerpiece blessings of cardboard and is time-sensitive.
It depends on the banker, you will get pre-qualification are some usually in the last 60 to 90 days due to industry guidelines. A pre-approval letter is a proof that a lender has reviewed your credit and validated your earnings and goods. After you buy pre-approval on a property, creditors will treat you to a full credit check, leaving an analysis on your record.
Frequently, every inquiry can be filed for your credit score report - the record contains the date of your inquiry inside the lender. This time the restriction is not as limited - if your time runs out then you can easily goes this way again without negating your credit score rating.
The pre-approved for a lender that they will lend you a special quantity, the problem for certain conditions. Then it gives you a fashionable idea of the charge type for which you can manage to pay and what kind of coins you want to shop for at home.
Conclusion: -
If a person will follow all the criteria to secure a loan, then no other issue will affect getting the loan. By maintaining all the above-discussed points, an applicant will surely avail a pre-approval of the mortgage loan.
Getting advice from a loan provider before processing the home-buying process will help an applicant in many ways. Gather all the essential paperwork if you wish to achieve a pre-approval letter and, most importantly, before searching for your dream home.
Categorised in: All News