---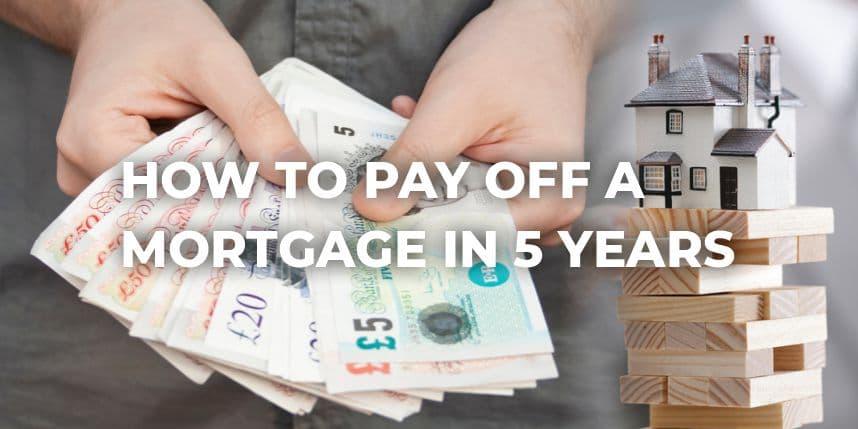 22 Jun 2021
Introduction: - Almost everyone in this world has a common dream. That is a dream house by their income and effort. But few of them have the liquid cash to purchase a home without any debt. For this reason, homebuyers generally try to find a suitable loan or mortgage. But the loan will surely be some sort of burden on them. Maybe you are taking your loan from a reputed organization.
You are paying the minimum amount of interest. Apart from that, your loan may be flexible in terms too. But after all these facilities it will surely make you feel a burden. The loan never lets you be stress-free until you pay it off till the loan term.
On the other hand, in the case of a mortgage, the burden is a little heavier. As you have to pledge a precious piece of the asset against your loan. So that you have to complete the mortgage term appropriately to bring back the asset. That's why you will surely always think about how to paying off your mortgage early.
What Is A Mortgage Payoff Calculator?  
What should be the process of paying off the mortgage early? It is nothing but to add the amount with your monthly term. But you cannot pay the amount as per your wish because there are some calculations. You need a mortgage calculator to make accurate calculations. Early mortgage payoff calculator is a tool that measures the additional amount that can help you to finish your loan term early.
You just have to fill up the gap areas with proper information, such as ROI, total amount, loan term, home equity, etc. Thereafter the software will give you the accurate sum that you should pay off to complete the mortgage within five years.
But to complete the process accurately you have to be aware of some points related to your mortgage terms. These are as follows-
Annual interest rate

Original mortgage term

Years Remaining

Original mortgage amount

Additional principal payment

Current mortgage payment

Monthly accelerated payment

Total savings
Although there are many early mortgage payoffs calculating software in the sector of finance, some are reliable. For example, Nerd Wallet, Every Dollar, mortgagecalculator.net is some of the good mortgage payoffs calculating software.
What Is the Fastest Way to Pay Off A Mortgage? 
If you possess a good economic situation, then you can surely think of paying off your mortgage in a shorter period. In addition, it will try to save you from the late penalty.  Besides, you will never witness a default due to the mortgage if you complete it even before its tenure. So we are sharing such two best ways to pay off the mortgage early.
Make a down payment that is greater than 20%: - 
While making the down payment try to a pay good amount. Even as much as you can pay that time because it will reduce your burden. So we will suggest paying at least 20% to 3-0% at the time of down payment if your economic condition permits.
Calculate your mortgage term with part payments: -
Part payments will surely reduce the principal amount in a shorter time. So consult with your financial advisor on how you can ensure EMIs that will help you to complete the mortgage within five years. 
How to Pay Off Your Mortgage Early? 
Would you like to pay off your mortgage in five years or sooner? What is the best way to pay off a mortgage early? A frequent question may arise in the minds of the borrower- should I pay off my mortgage in a shorter period? If you're in a favourable financial situation, you might consider paying off your mortgage sooner rather than later.
The result will be that you will be able to get out of your debt. Here we are sharing best ways for paying off the mortgage early.
You must pay every two weeks.

Each year, set aside money for an extra payment.

Refinance your home loan.

Each month, send additional funds to cover the principal amount.

You must choose a flexible tenor that gives you some time to pay.
These steps will surely assist you in avoiding late fees. Furthermore, if you pay off your mortgage early, you will never have to deal with a default. Hopefully, the entire discussion will help to understand the process of paying off the mortgage early and its benefits.
What Are the Positive and Negative Consequences of Paying Off A Mortgage? 
Many individuals end up investing in a particular mortgage. In today's era, there are many options available regarding mortgage amount. You can either repay the loan on time or use it in other ways. Paying off a mortgage early can prevent any kind of risks. Here are some of the factors you can check about clearing your mortgage money:
Paying off your mortgage timely reduces the total amount of interest. Each payment deducts the rate of interest you will have to pay. You won't take much time to get rid of your debts. Thus you can use the money to carry out other activities.
Many a time an individual fails to make their monthly payments. As a result, it can lead to the loss of the property. Clearing your $200,000 mortgage monthly payment can assure owning a house.
In case you pay a 30 years mortgage in 5 years, it can create extreme pressure. You may lose the money to handle other financial problems. Certain mortgages add prepayment penalties in their causes. You lose the chance to invest the money in other stock markets. Certain investments can result in huge profits as well. Mortgage payment allows individuals to access tax deductions.
Paying off the mortgage early in a lump sum can remove this benefit. Instead of wasting these opportunities, you can make good use of the money. The period of maturity can also play an important role in clearing the mortgage. You should not just focus on the mortgage amount. Reinvesting in other schemes can result in lower payments.
How Long Will It Take to Pay Off My Mortgage?
Several factors like the interest rate and monthly EMI determine the mortgage repayment tenure. Certain banks provide a long period to clear your loans. Due to this the number of interest increases, so want to pay as soon as possible. Your lender will provide an estimated report of the payment routine.
Go through it carefully to calculate how long the process will take. The best way to pay off a mortgage is through online loan calculators. These websites will automatically show the exact time you need. You must provide your details as input.
There may be conditions where you may face difficulty with the mortgage. A bank professional can suggest whether you should pay off your mortgage. You can opt for refinancing the mortgage to change the time limitations. Hence, it is wise to contact the moneylender. Calculating the period can let you repay your debts smoothly.
The bank won't have to contact you unnecessarily. You should also note down the frequency of repayments. This helps individuals to control other instalments as well. 
What Happens When You Pay Off Your Mortgage?
Once you are over with your mortgage, you get total authority over your property. If there is any balance in your account, the moneylender will definitely return the amount. You will receive a bank statement to know that the payment has been completed. The lender will also cancel your promissory note.
This removes you from the responsibility of paying an additional amount. You can also get an additional payoff letter from the bank. This will state that you don't own any more money in the bank. If you pay off an $80000 mortgage in 5 years, the documents will contain the evidence.
Lastly, you can check for the update in your credit score. You can focus on other debts and interests over the period. Paying off the mortgage timely can eliminate the complications of home insurances. You can save funds for future planning and commitments. This is a positive approach to begin your retirement plans.
Many individuals open a brokerage account after mortgage payment. This lets you focus on other goals of your life. Start investing in mutual funds to gain more profit. In case the documents are missing, you can file them yourself.
Should I Pay Off My Mortgage?
Electing a mortgage means you will have your desired thing by paying monthly instalments. The repayment of the mortgage gives you a specific time. But one should go for a loan if they are eligible and have a secured monthly income. If you earn not an impressive amount then you must careful before going to apply for a loan.
So, if you already have the loan and now you want to close your loan amount before the time, then you need to be very sure about your decision.
When you will clear your pending mortgage instalment amounts, you will see the benefit from the next month. There will be no pressure to save a specific portion of money from your income. You can freely utilize your money. Simultaneously, the extra effort you need to be applied, that headache will lower very soon.
A loan, whatever the reason behind the taking of it, after a certain time it will feel like a burden. Because you can't miss your instalment payment time. Doing so, you may have to pay an extra amount, and equally, it can affect your credit score.
Therefore, clearing off your mortgage loan earlier can give you an ultimate relaxation from extra monthly expenses. Besides this, you can invest an amount in new ventures.
How to Pay Off $80,000 Mortgage in 5 Years?
When you are planning to settle your loan amount before the scheduled time, you will need to take steps with proper planning. You need to change your expenses according to your monthly income.
Generate an effective payment timetable, so that every month you can manage other expenses with the loan amount. Yet it requires strong strategies that can help you to stay on track and not to expense extra money. 
To pay off an $80,000 mortgage in 5 years, you can visit any online site and check your loan amount at a specific time on a mortgage calculator. A mortgage calculator can help you to evaluate your loan amount according to your loan conditions and within what time you want to clear your loan amount.
If you want to clear your $80,000 loan amount within 5 years, the best way to pay off your mortgage is to calculate your loan amount with the monthly interest rate and the specific time. Through this calculation, you can assume your monthly instalment amount. It will provide you with great help because you can set aside the monthly loan instalment amount separately from your monthly income.
Besides this, you can also-
Cut your unwanted extra expenses.
Down pay at least 20-25%.
Fix a specific period.
Do not cross your estimated budget plan.
Try to do some extra income.
How to Pay Off 15 Year Mortgage in 5 Years?
Everyone has a dream in their life that we buy the property of our choice. To fulfil the dream, we can do anything; even we can go beyond our limitations. But do you ever think that going beyond your limitation can make you compromise on other things? Dreaming of permanent accommodation is a great thought, but you have to step back from sending your kid's higher education plan.
Also, you need to cut off your entertainment expense as well to save the debt money. But with some effective tips, you can settle down your 15-year long mortgage within 5 years. This are-
Select an Affordable Rated Home: - 
It is always profitable and risk-free to select the home that you can afford. We know that you and your family members have planned something very special about your dream home. But you need to be realistic too. As you are the main earning person of your family,
So it's your liability to take care of all the necessary expenses. You must not pay more from your total income on monthly EMI. 
Give Your Home for Rent: - 
If you and your family member going on a vacation, and then you can give your place for rent. For this instant money, you can pass it as your monthly instalment payment.
Try to Do Extra Work: - 
If your target is to pay off your 15years loan amount within 5years or less, and then try to earn extra money. Extra income will increase the amount of your instalment and lower the time.
These are very few but effective tips. If you are determined enough, then consult with a mortgage loan consultant for more help.
What Happens If You Make 1 Extra Mortgage Payment A Year?
If you want to give an additional loan every year then you can give. Even it will give you benefit by reducing your loan payment term. Suppose you have to pay $1000 per month, if you pay $1200 then you will see when loan closing time will come, you don't need to pay extra or the same instalment amount.
Because you have already added some extra amount with your previous payment. Apart from that, it will bring closer your loan pay off time. But when the instalment ending time will come, you don't have to pay money, as the previously added amount will deduct from your loan account as an instalment amount.
Conclusion: - 
To sum up the interesting topic of paying off mortgage earlier, all we can say it will vastly benefit you. Clearing off your loan amount is a very good decision for every individual. We all have an average lifetime to live. If we spend our maximum lifetimes on bearing several types of loans, then when will we enjoy our life?
Also, we have to bear other expenses as well. Such as admission to the college of our kids, the marriage of our kids, medical expenses, and savings for emergency expenses. Therefore, to save money for other necessary expenses and to live a peaceful life, try to find out ways of clearing your mortgage loan as early as possible.  
Categorised in: All News