---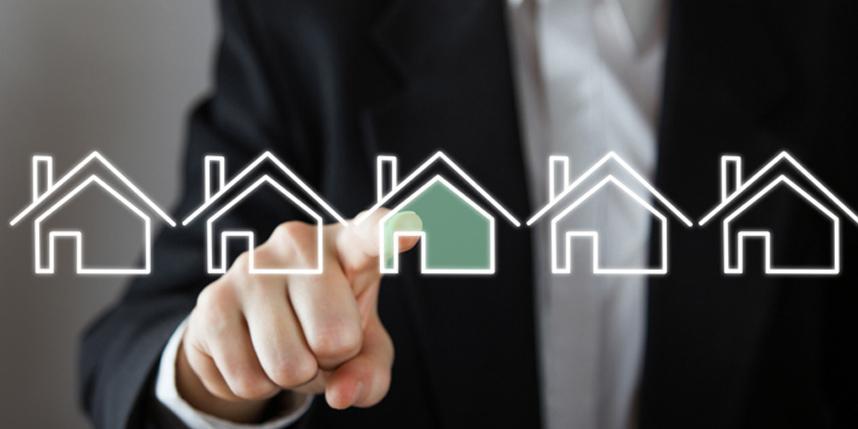 19 Sep 2020
If you want to know how long it takes to sell a house, you need to research the local market trends or contact a real estate broker. Selling a house on the open market in the UK can be lengthy, as it involves many stages of negotiations, legalities and paperwork. Still, if you prepare beforehand, you can get quick deals.
In 2021, the average time to sell a house was almost four months due to increased demand after the first COVID-induced lockdown. Conveyancers and mortgage lenders tried to keep up with buyers' demands trying to finalise a deal during the stamp duty holiday, leading to a backlog of transactions.
The time it takes to sell depends on the location of your house, the price you are demanding, the condition of the house, and market value. But properties in an unpopular location, or those that needed extensive work or an unusual building, wait longer than expected. Therefore, some buyers enhance the home's conditions by posting advertisements on property listings sites.
Another best way to sell your house quickly is by contacting professional brokers or real estate agents who can handle the issues and work to sell your house.
How to Sell a House?
Most people who are selling are also buying at the same time. So the first step toward property selling is to begin a property search or contact an independent mortgage advisor to know the process. Before determining the price, the first and foremost thing you should do is perform market research to find the property of your choice.
Only after doing the research set the value of your home. Selling a home includes several steps, like collecting market data to estimate the value of your house. There are a lot of online platforms where you can add the address of your home to get an estimate of your present market value. Next, contact a real estate agent to know how to proceed and what to do to sell your house.
It is necessary to set the correct value for your house as under-pricing and over-pricing can create disagreements and delays. The agents compare your house with other properties in your area to provide an estimated value. They can quickly provide you with a detailed comparative market analysis to fix your home issues.
How Long Does It Take To Sell A House In 2022?
The time taken to sell the house depends on location, property condition, the neighbouring, the price of a property compared to similar properties in the area, the size of the property and how efficient the buyer's and seller's solicitors are.
The average house sale for 2021/2022 (from listing to completion) was 114 days( Post Office data). However, the number of days in Edinburgh averaged only 45 days, and Blackpool and Aberdeen took 146 and 151 days to sell a property.
The asking price remains the key factor in determining how long a property will take. In contrast, the features like uniqueness have the least effect on –the sale period, and on average, the UK properties get 15 viewings before selling. The number of viewers also depends on the region - In the northern UK cities, houses require fewer viewers than in southern cities.
The homeowners who post their properties for the first time get a flurry of views, but if the asking price is high or other features are not as desirable, and if it is difficult to get a sale, the views slow down over time.
The time of year also affects sales. People generally do not want to move in the cold winter season, and properties are shown in March when the gardens look beautiful. Conversely, sellers will show off a home in spring or early summer to catch the best features.
How Long Does It Take For A Seller To Respond To An Offer?
The average time taken for an offer to be accepted is 50 days, and it takes a further 70 days from the acceptance of the offer to when an exchange occurs ( Post office data). Finally, the average time from the exchange to completion can be 14 days.
It is the time when all the solicitors in the chain complete the majority of the paperwork and agree to a day and time when everyone must leave their old properties so that buyers can claim their new homes.
Generally, a specific time limit is set to accept the offer. Even the seller can negotiate the prices and might delay the offer. They may provide an offer that is acceptable to the buyer and meets all the needs; then, the buyer immediately accepts your offer, but it is not that straightforward in most cases. Sometimes, the agents delay the deal, like by delaying getting it signed by the buyer.
How Long Does It Take To Buy And Sell A House?
On average, it will usually take four to six months to sell a house, and it may happen that you just wait two to three months for an offer you're happy with; then, it may take two or three months to complete the legal proceedings because most sellers are also buyers, and property chains exist because most people cannot afford to buy multiple properties simultaneously.
Hence, a seller is also a buyer, and as such, they require the sale of their existing property before purchasing their next home. This process of sale-and-purchase can lead to chains of buyers who all require their contracts to be signed simultaneously, requiring solicitors to synchronise with each other.
Chain-free purchases are where a buyer offers to purchase a property without the requirements of selling their property first, but such chain free purchases make up only 10 per cent of all properties in the UK.
So when you plan to buy and sell simultaneously, you need 1-2 days to get the mortgage in principle; you need to add your home to listing and property searches which can take over a month to get accepted and get the views. Then, after posting the advertisements for your home after a month, you can get offers.
Then you will have to arrange for the mortgage, and then it may take over a month to exchange contracts and close the sale. So on average, it may take over six months to complete a sale.
How Long Does It Take To Close On A House?
The UK's average time from initial listing to completion is 114 days as of 2021-2022. The closing depends on the type of property. If there is no property chain to consider, and the cash is readily available, it shouldn't take longer than eight weeks – or 60 days – from accepting an offer to completion.
There is no reason why the deal cannot be closed in 4 weeks or 30 days for a freehold. However, for a proactive seller, the solicitor may help to get quick closing.
Some companies advertise that they can buy and close the deal in a week, though it is very rare. Although one can close on a house in less than 12 weeks, it can take more than 40 weeks or 280 days if things go wrong.
It takes 8 to 12 weeks in a hot market and up to 60 days in a cold market.
Cold markets often take less time as fewer transactions occur at the time. The busier the market, the longer it can take, to an extent.
After verifying and reviewing all documents, lenders approve the deal. Then, after all the legalities, one can close the sale as the contracts are exchanged between the buyer and seller.
How Do I Sell My House Fast?
To speed up the sale process, you need to prepare for your finances early. After determining the budget, you need to advertise the home accurately. For precise advertising, you need to add some professional photographs with pertinent details of your house.
It would be best to list your home on the property selling apps to see your advertisement and conveniently make offers. It can be worth contacting a mortgage broker and getting what is known as an agreement in principle from a mortgage lender.
Once the property seller accepts your offer, it's time to instruct a conveyance and apply for your mortgage. You can prevent any hold-ups if you already have researched which conveyancing solicitor you want to use.
You should apply for a mortgage and expect a lot of communication between yourself, the lender, your conveyancing solicitor and the buyer and/or seller's solicitor. The mortgage lender will instruct its surveyor to conduct a valuation survey, which can take a few days to over a week if the market is busy.
The valuation is conducted only for the mortgage lender's benefit. You must arrange building insurance for the new property to affect the exchange day. Once all the searches end satisfactory and the mortgage is in place, it is time to exchange contracts. Then prepare for moving.
You need to hire a highly-skilled professional agent and a conveyancing solicitor to sell your property faster. The time between the phase of accepting the offer and completing the purchase can be 50 days.
What Affects The Days On Market Of A Property For Sale?
Spring is traditionally the best time to sell your house as the market is most active and favourable for selling. However, other factors can affect the real estate market like currency rates, Brexit, political situation, interest rates change, stamp duty, and others. Your estate agent will probably inform you that now is a great time to sell your house.
With the end of the stamp duty holiday looming, they might be right. But you should also take your situation into account and choose a time that suits you.
Property type is another factor that determines the speed of sales. As young professionals and couples seek to kick start their new year, one to two-bedroom apartments quickly get buyers in January and February.
An overpriced property will take longer to sell, and the likelihood is you'll achieve less money in the long run than if you'd have priced it fairly, to begin with. Conversely, a fair and accurately priced property will attract more buyers and take less time to sell.
If a home advertisement is alive for more than 60 days without any offer, you need to rethink and re-establish the asking price of your property to get to the final decision. In that case, it can depict your property's market value – not what you think it's worth.
The home's location is the one thing one cannot alter, like properties in Edinburgh and Glasgow – spend the shortest amount of time on the market. London, Newcastle and Liverpool need to wait considerably longer, over 100 days.
How Long Should A House Sit On The Market?
It should not take more than 2 to 3 months from posting an advertisement to closing a deal in the real estate market to sell a house.
Several real estate websites promise they can sell your house in a week or two, but when they list your property for the first time, you realise it takes time to get real offers.
You may not get any response for weeks. If you don't get offers for many weeks after listing the home and don't know the best time to sell a house, then your property or advertisement posted on the listings has some issues that need to get fixed.
The same happens if your real estate agent is not getting responses or feedback regarding your listed property. So try to get authentic reviews and reports from the brokers to know how to move forward.
What Is The Best Price Your Home Should Sell For?
It would help if you visited the property portals to see the asking price of similar properties or try to see how much a house in the neighbourhood received.
Often the asking price is 5 per cent above the actual sold price, or you can get independent advice from a skilled real estate agent to know the rate. You can determine the price based on how quickly you want to sell the house.
How Long Does It Take To Buy A House?
If you know someone who can guide you through the process, from posting advertisements to exchanging contracts, you can hire someone who can tell you how to buy in 3 to 4 months.
Some of the steps you need to follow to buy a house are -
Searching for a Home: -
Finding a new home takes about three weeks. If you are buying a competitor in the market or looking for a house in an area where the house does not come for sale very often, it may take longer. Overall getting a house of your choice depends on the housing market situation. Once you find a house, you need to make an offer and arrange for a solicitor and surveyor.
Get Pre-Approved for a Loan: -
You need a pre-approval to finalise the deal and get the mortgage. As you get final approval of a loan on the new home, you will have to fill in lenders' application forms to get your loan approved. It will take five days to approve the home loan for buying a house.
Gather Important Paperwork: -
You need to get the mortgage, pay taxes and solicitor fees, and exchange contracts with the seller before moving into the new house.
Categorised in: All News