---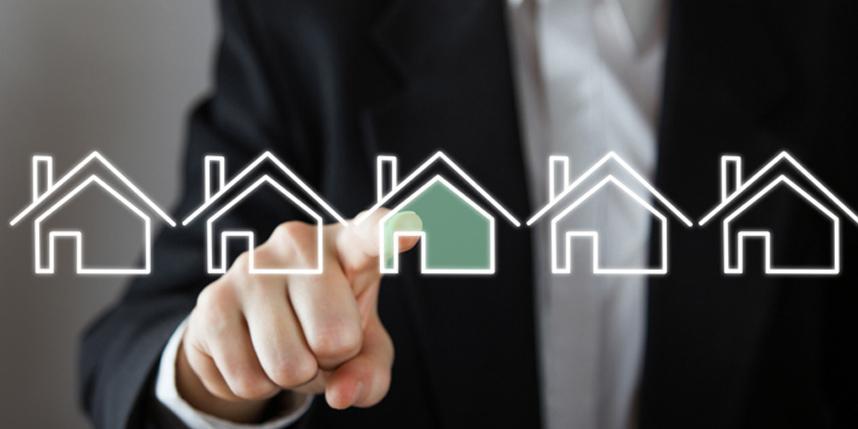 19 Sep 2020
Are you one among them sitting on the chair and thinking about how to sell your house? However, it is not easy to sell a house only if you want to sell it. How long does it take to sell a house on average?
There are many factors required to be taken care of while you sell a house. However, it is not a difficult task to perform. To sell a house in the correct order legally includes various steps. And the process might take weeks or even months.
The location of your house, the price you are demanding, the condition of the house, and market value are factors upon which the time to sell your house depends.
It is quite challenging to get the market value until your house is located in the right place and even in excellent condition. Therefore, sometimes it is better to improve your home's conditions and sell it at your desired price.
Another best way to sell your house quickly is by contacting real estate agents who act as a medium to sell your house. Here, you will have no headache. But whatever decision you tamakeit is essential to perform market research at first.
How to Sell a House?
Selling a house is obstructing decision to take. At times, you need to be prepared emotionally. It is also suggested to have a trusted voice while you decide your price and budgeting. Before deciding the price, the first and foremost thing you should do is perform market research.
Only after doing the research, set the value of your home accordingly. Selling a home includes specific steps. They are:
Make use of the market data and algorithm to make an estimate of the value of your house. There is a lot of online platforms available online for selling your home. Therefore, you can just add your address to any of these platforms to get an estimate of your present market value.
Contacting a real estate agent can also help you a lot to sell your house without any headache. As they deal with different properties, these agents can quickly provide you with a detailed comparative market analysis, which can be better for your home.
BaTheyompare your house with other sold properties in your area and then provide you with an estimated value that you can get by selling your house. It is necessary to set the correct value for your house as under-pricing and over-pricing can create trouble for selling your house.
How long does it take to sell a house in 2018?
According to recent research, it took roughly 65 – 93days to the average time to sell a house in 2018. Various processes are included in this time. This somewhat indicates that you will need a minimum of 2-3 months before someone accepts the offer you are providing.
The market is also another essential factor in selling your house quickly. And this has no control. If you cannot meet the market value, the only thing you can do is postpone your house sale.
Until and unless your market condition is improved, you will not get the exact value and can't know that how long does it take to sell a house 2018.
Other than the above-said processes, there are also other processes that you need to follow to sell your house, such as listing your house and showcasing your house. It involves a minimum time of 30 days to complete.
After you have listed your house, you will receive many offers, among which you have to accept anyone. After that, the buyer will surely come to inspect your house after 24-48 hours. Naturally, every seller provides an average of 5-6 days for completing the inspection of the house.
Now, based on the home inspection, a counteroffer is done. This will also consume at least 24 hours, and then comes the finalization part.
Not only this, but you will also have to complete the paperwork sharply so that nothing is missed. This is the exact duration and the process that is required to be implemented to sell my house fast.
How long does it take for a seller to respond to an offer?
The answer to this depends on the offer most of the time. If you provide an offer that is easily acceptable by the buyer that meets all its needs, the buyer might immediately accept your offer. But this is not the case most of the time.
Generally, a specific time limit is set to accept the offer. Even the seller can negotiate about the prices and might delay the offer for several reasons.
If you are handling it through an agent, the agent may be delaying getting it signed by the buyer. Price is another essential factor for both parties to delay in the offer. Maybe the buyer wants to counter offer.
As a result, the time gets extended. Not only this, but this can also at times leads to cancellation of the offer as well. Another reason why the seller's delay is to check whether they get any better to offer or not.
In case they get a better offer, they can cancel the deal with the last client. Hence, there are numerous situations for a seller to respond lately to the offer. Therefore, the exact time cannot be said.
How long does it take to buy and sell a house?
Selling and buying a house can undoubtedly take a lot of time, which you cannot estimate. Every stage of buying and selling a house needs immense patience to be done correctly without any mistake.
It is essential to keep in mind that it is a long-term investment. Therefore, whatever decision you take while selling or buying should be made in a calm mind to not skip any information. If you are buying a house, then a large part of the time is needed to prepare your finances.
Besides, you should also perform a proper inspection of the house that you are about to purchase. Therefore, it is always suggested that both sellers and buyers complete the process correctly without any hurry.
So that there is no question of mistake or repentance, purchasing or selling a house is always a big decision; therefore, sufficient time should be invested to get the task done with accuracy.
However, the above information will give you a rough estimate of the time taken to sell a house. It will also guide you with the processes involved in the buying and selling process so that you can start with confidence.
How long does it take to close on a house?
While you want to sell your house, the first thing that will come into your mind how much time it will take for the closing! Although this procedure completely goes through a few crucial things including,
Mostly the entire process of closing takes to happen approximately 30 to 45 crucial days. Nowadays, many lenders companies are using an electronic machine for data collecting, which takes less time to process appropriately.
On the closing day, before signing the documents, you should read all information properly, check whether such paperwork of the closing is legal or not, including,

A promissory note for the purpose of house loan repaying

The Instrument of Trust forecloses the deal whether such loan amount is not paid on time by the buyer.

Disclosure of escrow, where all details will be provided regarding taxes, insurance, and monthly rental charges.
After verifying and reviewing all documents along with signs, lenders approved and close the sell in front of two parties, buyer and seller. Moreover, several closings are available in the market, which is very quick and conveniently online, mail, and mobile.
How Do I Sell My House Fast?
To sell a house faster, first, you have to consider the price reduction of the house. If your house's price is high for the market, then you should offer some discounts, then buyers will show their interest in the property.
After deciding the budget, you need to advertise the home accurately. For precise advertising, you need to add some professional photographs with proper details of your house.
It will precisely showcase your home without any distractions. You also can list your property on the property selling apps so that buyers can conveniently see your advertisement and show some interest.
The final step is to consider a new agent. To sell your property faster, you need to hire a highly-skilled professional agent who will help sell your property and help you make some profits.
Overall, we can say, sometimes, agents are also not a big deal as some houses are quite challenging to sell severe issues. These issues need to get solved; otherwise, it will take longer to sell your house.
What Affects the Days on Market of a Property for Sale?
In the property websites and real estate market, the Days on Market is a relatively common term. Before knowing its effects, first, you need to know what it means. Most real estate websites can track and report the duration of how long a home is available in the market to get sealed. This concept is known as Days on Market or DOM.
They also keep updated the website details and each suburb's average days available on the market. Every real estate agent has its figures, and it reflects their selling capability within a dedicated time. You need to consider this thing while you are choosing a real estate agent to sell your property.
Now, after knowing what DOM is, you need to know why this concept is essential. This gets recorded as it gives buyers, sellers, and real estate agents a brief idea about the status regarding how the home is being received while it is listed for sale. Several issues can affect the record for how many times a home is listed in the market or sale.
Therefore, the number gives a proper measure of the home being received. If the advertisement is listed in the market for over 60 days and there is no offer yet from any buyer, then the real estate agent should revise a few things to correctly handle this issue and solve this as soon as possible.
Moreover, if a home advertisement is alive for more than 60 days and without any offer, buyers will also doubt if there is an issue with the home. As a result, several buyers will not show minimum interest rates in that particular property.
How long should a house sit on the market?
When you are listing your home in the real estate market for selling, it means you have plans for the future. Hence, your new property is ready to get moved on. You must get your old property to get sold quicker.
After following all the mandatory steps, some homes don't get sold within the expected time. So, if your property is listed for longer in the market, then there are a few things that you need to know;
Several real estate websites promise a lot of things while you list your property for the first time. But gradually, you will realize the fact is quite different; even you will get slow and steady requests. Still, if you don't get offers for many weeks after listing the home and don't know the best time to sell a house, then your property has some issues that need to get fixed.
The same happens if your real estate agent is not getting responses or feedback regarding your listed property. They hired real estate agents to provide regular reports of all the activities.
Here we can say, if your house is listed for too long in the market, then you also can try to sell it in the local market. Also, don't forget to consider the time in the market so that you can sell it as soon as possible.
What is the best price your home should sell for?
Setting a reasonable price for your home is one of the most important factors while you are selling a house. While you want to sell your home in the best available price, you should keep in mind a few essential things that include, You should not ever overprice your home.
Otherwise, you can lose potential buyers. You can demand interest from buyers after 21 days, at least. However, you can drop the price later conveniently, but it will be a doubtful thing for several buyers.
To set the accurate budget for your property, you can go through comparative market analysis. Though pricing too high can be a mistake, but too low pricing also can be a loss.
Still, if you want to sell the home faster, you can compromise your expected budget or find a highly skilled real estate agent who will help you sell your home faster and with profit.
Nowadays, several buyers choose their homes by visiting websites and seeing photos of the houses. Therefore, if your house visuals are not clear enough, sales can be delayed or not processed.
So this is an essential thing to attract the buyers towards your home by giving some crisp and reliable pictures with proper lighting on real estate websites. Moreover, the most premium assets of your house should also be appropriately showcased.
How long does it take to buy a house?
If you know someone who will support you, starting from buying a house until signing on the very last day, you can hire such a person. It may take you about 3 to 4 months to buy a new house because a lot of rules are included like –
Searching for a Home: -
Finding a new home is considered the first step. It takes about three weeks while searching for such a house. Because this time, the complete information about the house, a garden around the house, and its scenery should be beautiful to see.
If you are buying a competitor in the market or looking for a house in a kind of area where the house does not come for sale very often, this is greatly affected by the housing market situation.
Get Pre-Approved for a Loan: -
You may need a loan after getting a new home. You will have to go to the bank for a home loan, and it will take 5 days to approve the home loan. After that, you will be able to buy the house after your home loan has passed.
Gather Important Paperwork: -
If you promote a mortgage by any company, you will first have to dig all the payments on the tax by the bank statement and return it. To get it done, one must get the paper. Through this process, you may need it for a mortgage application.
Through this logic, there is no reason that one can spend any time selling a house or house. This can also be done quickly by sheer luck so that a buyer arrives at the right time to buy the house.
Your house is included in the market on the same day that a specific buyer comes to buy the house, and you sell it. It takes more time to get a new house frustrated to buy and sell, and you don't know how to sell a house fast.
One thing that seems terrible in selling this house is that it works for a long time at each stage. Every type of process for buying your house is taken up to a specific time step by step, and when buying a house, it is helped by giving more speed to their things.
Looking at the market in every situation, you can get their results successfully and plan your price wisely to sell your house.
Categorised in: All News