---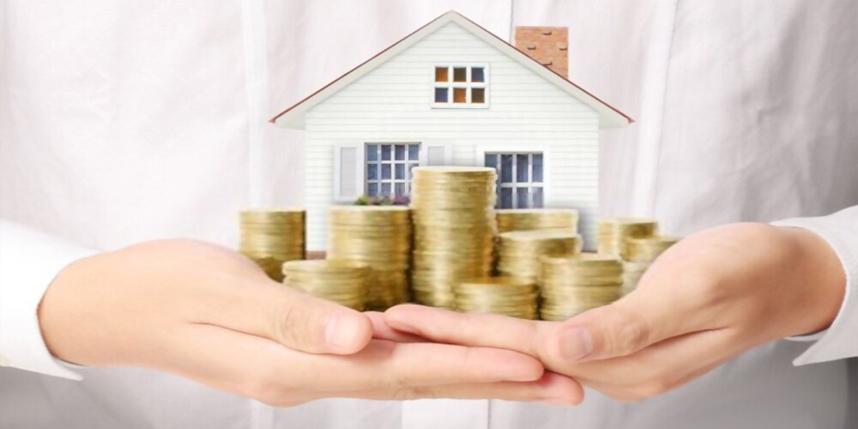 11 Sep 2020
With the rampant pace of industrialization and urbanization, the person runs and runs to gain more power and material things in his/her life. The goal of individuals has been changed, but the main basis things still remain the same. Housing is one of them.
As per some old saying, an individual has three basic requirements: – Bread, Clothes, and Housing. Cities are getting bigger and bigger only because the need for more and more houses has increased many folds. However, purchasing a home is not easy, and there is no shortcut.
How do I buy a house?
Purchasing a house is a big deal as it involves a large sum of money, time, and error. You cannot merely go and buy a home. Knowledge and research about the property is very much-needed.
Make a habit of writing every small and big detail when you visit somewhere to purchase a house. So, after some time, you will gain some knowledge and experience about property details to be bought. Assume you have selected some home, but it is beyond your reach, then how can you purchase it.
Purchase the property in between your financial health. Many times, an individual cannot afford the amount which needs to pay for purchasing a house.
In this case, you need to have a loan from any source. Decide your source of loan intelligently. The rate of interest and period should be compared online or offline with various banks and institutions.
Before buying, you may also opt for a home inspection for your near and dear ones' safety and well-being. Sever inspection, Earthquake inspection, Emergency exit, and overall used material inspection is some things you should keep in mind.
How much money do you need to buy a house for the first time?
Buying a house is always a daunting task. As property rates are getting high and high, people are also getting involved in paying more and more if the property is liked.
As if you will purchase the first time, you have no experience, and you saved your hard-earned money by working day and night. So special attention should be paid in that case.
As first-time buyers are more prone to mistakes, there needs to be more attention towards making fewer mistakes. Some main errors done by first-time buyers are as follows: -
Purchasing too fast without adequate research. Spending all the savings on purchasing the house.

Miscalculating the actual cost of the property. Often, a seller hides many values, which hampers the buyer latter's financial health later on.

Taking credit through careless means. In this case, the buyer only talks to one lender and seal the deal. However, contacting many lenders, along with EMI calculation, is best advised.

Not dealing with the owner/seller properly. Negotiating is an art that must be done by the buyer to get the best price.
To decide how much money, you should spend to purchase a house, you need to do various studies on the market and your own well-being. You have to consider the future liabilities, Risk involved, and Market values of the purchased product.
How much money do you need to buy a house calculator?
If you want to spend money buying a house, it is advisable to use an online calculator. There are online tools that will help you to estimate how much you can afford to borrow to buy a home. The systems will need it out by looking at your income/saving and spending.
Later on, Mortgage lenders may look at those figures very closely to work out how much rate of interest they will offer you. It will also help in deciding how much money you need to pay as a down payment.
How much do you have to put down on the house?
Many people argue that ideally, one should be spending approximately 20% of the monthly saving for buying a house. In other terms, you should make a credit plan in such a way that the EMI should not exceed 20 percent of your monthly savings/salary.
However, various studies by different organizations have debunked this theory.20 percent logic is also actual in some sense that you need to pay 10 to 20 percent as an upfront down payment when you go to cost to buy a house.
But as the market is evolving, and so does the buyer and seller perspective, you should not be sticking into what others are doing. The right amount depends on your current savings and your home buying goals. If you can get approved for a house with less money down payment, it's the right choice. A mortgage is a good option while considering a purchase.
The most popular mortgage, a conventional loan, starts at a 3% to 5% down payment. There are also some loan types with zero down payments. So, the issues of how much percent of a down payment should be paid are still not solved. So, follows more.
Down payment Issues: - As a home buyer, your home will likely be the most massive balance sheet asset. Your home may be worth more than all of your other investments combined. Still, in this way, your home is both a shelter and an investment and should be treated as such.
And, once we view our home as an investment, it can guide the decisions we make about our money. So, if you are purchasing a house with both to live and invest, then a more significant down payment is acceptable.
However, it is also one of the riskiest decisions. So, decide your down payment as per your own assessment.
How much house can I afford?
Before purchasing a house, you will need a pre-approval, where bank officials help you assist with all essentials. After verifying your given application, they will also ensure the maximum amount you can get from the bank for your house loan.
In that application, you need to answer all such personal details regarding your assets, income, debts, and employment. Moreover, a credit score and report are also required.
As per all this given information, a lender will approve whether you will get the lent money for house purchasing or not. You will also get to know about all terms and conditions and the estimated amount of down payment.
According to the guidelines to purchase a house, you can afford within 2 to 2.5 times of your total annual income.
For example, if anyone earns €50,000/ year, they may afford a house that will be between €100,000 and €125,000. You need to focus on a few things that are very crucial while you are going to purchase a house,
In case your monthly house loan payment and some other debts exceed about 43% or more than that of your monthly gross earn, you have to face plenty of difficulties in repaying such loan amounts. So, never buy a house for the first time buy a house which will be higher than your affordability.

While you have your own house or stay rented anywhere, you still want to purchase another house and ensure your affordability first. Because it comes with many additional costs, including unexpected repairs, maintenance, property taxes, insurance, and dues of Home Owners Association (HOA).
Apart from that, before buying a house, you should keep in mind some crucial financial expenses like saving funds for emergencies, paying down debt, retirement policy, family expenditures, etc.
How much of a down payment do I need for a house?
For purchasing a house, you have to pay a minimum of 5% of your total house cost. If you can afford between 15% to 20% of down payment or more than that, you can conveniently access the interest rate even more securely. Moreover, you will get various options for cheaper houses available on the market.
Whether you have a sufficient saving amount to pay for a higher down payment, it will ensure your safety and a secure house loan. In case the cost of your house falls by 10%, lenders can quickly recoup the money from the sale of that house.
Due to pay a higher down payment, your house loan monthly rate of interest will be lowered enough.
Moreover, this entirely depends on the ratio of down payment cost and the overall value of your desired house. This ratio is also renowned as LTV or loan to value ratio. For example, if you pay 20% as a down payment, you will require the rest 80% from the LTV house loan.
You have to pay a higher interest rate for high LTV, simultaneously a lower rate of interest for low LTV.
How much to save for a house?
Buying a house is not so easy, indeed. You need to consider many things before purchasing a home. In this case, the most important thing is your overall savings. To save sufficient or enough, you need to follow a few key factors below,
Maintain a Budget Sheet
First, you have to make a budget sheet where you will note down about all your earnings and expenses daily. You can use any financing apps related to banking or budgeting available on the App store.
After then, try to manage or save some money from your income.
Avoid Non-Essentials Items
Don't waste your money on any extras or nonessential luxury items.
Avoid Gym
For maintaining your physiques, try to run outside, don't waste money on the gym.
Avoid Outdoor foods
Try to bring food from home while you are in the office.
Cut off existing debts
Don't expense any extras for paying high interest on your existing debts. Try to keep one or two, as per your necessity, and block the unnecessary one.
Rid off unnecessary items
Figure out all such unnecessary things which are no longer useful to you and rid of them by selling thus all. These include an old refrigerator, old broken furniture, old cars, old kitchen utensils, etc.
Friends or family supports
Support of Family or close friends is very crucial whether you are going to purchase a house. It helps you save sufficient amounts for the down payment and a guarantor of your house loan.
How to prepare to buy a home?
You will need adequate preparation along with effort as well as time to purchase a house.
Research promptly
First, you need to research correctly through the ads on magazines, websites, and newspapers. Survey all real estate money deals, prices, how long they will stay, the asking prices, etc. This information will help you to get housing in those specific areas.
Figure out your Financial Affordability
Before purchasing a house, you should figure out your financial affordability. Buying a home with a high-interest rate that costs more than your affordability causes difficulties in repaying and comfortable living.
Pre-Qualify to get your House Loan
It is better to know all essentials before purchasing a house. Pre-qualify is the most necessary approval to get a house loan. Mortgage bankers are available there to provide you all such information regarding your house loan.
They ask you for an application in which you need to contact all your personal and financial statements like details of bank accounts, paycheck stubs, employment details, and many more. After verifying these, they will inform you about how much they can lend you for your housing.
Keep a good Real Estate Agent
A real estate agent will be your most wanted partner for buying a house. Only a real estate agent who has good knowledge and experience can find a perfect home according to your choice or desire. They also take you to visit those places and help to choose the suitable one.
Inspection of the house
You have to check the plumbing whether the water pressure is good enough or not. Check all electric boards and switches, whether it is safely usable or not. Check all doors as well as windows properly Try to know the neighbourhood is friendly, well-mannered, or not. Check enough space available for parking any vehicles or not.
Appraised of the House
After selecting the house, you need to appraise the affordable and suitable amount of purchase to buy that house.
Done all paperwork
To purchase a house, you have to go through much paperwork. The lender will help you to assist during all paperwork legally.
Complete the purchase
And lastly, to complete your purchase, you have to sign in to those legal papers and loan files after reading carefully. It takes a few days to fund the loan amount and deliver it to the house seller. After that, you can shift to your house permanently.
How much do you need for a deposit on a house?
To come to a new home, you should use your deposit as a goal with good reason. However, we know that you are interested in buying a new home very soon.
When you borrow money to buy a house, then at that time, you will be reduced on the whole, and the monthly payment will also have to be reduced.
If you are saving money to buy a new house, then it is difficult to know how to stop like this. When you have enough money to buy a house calculator, you have to put that deposit.
It is believed that a home loan is a big life commitment for us. You are not given 25-30 years to pay this home loan. There are four reasons to better deposit money:
On depositing a large amount, the lender appears and impresses us as a great saver. The possibility of approval of such a home loan increases the possibility.

To deposit a large amount for a home loan means that you may not have that much money. Paying less interest for a home loan means paying for the home loan's life, which can repay the loan in a short time.

To obtain a home loan, the deposit can be reduced by 20% in the lender-valuation by the property's value and then added to it by costs. Lender mortgage insurance may require you to pay, which is partially affected.
For home loans, you may have the possibility to deposit by cash and other options of the deposit that can be included by the lenders.
How much to save before buying a house?
If you are planning to buy a new home but you are not saving your money. To make such savings, you have to start a budget of 101 so that your expenses can be made necessary by style.
Typically, only a homeowner will have to strengthen their chance to succeed in security, costs, and savings. By doing this, your commenter will get a place by themselves and may incur expenses.
The plan for purchasing a new home is done at a minimum, and such processes are initiated and incorporated by home inspections, lawyers, estate agents, and mortgage applications.
Through these charges, he influences some other minor name to pay more than 20% down as high end. Some people expect the aspiration to achieve shared financial goals, which remain at home.
It is considered a privilege to buy your house; you have to work very hard to build such a place. Building a house is seen as a daunting task, and one needs to finance to ultimately achieve such a goal.
We should explain to the hard-working person their need by cash flow. To see such expenses by budget and style, you have to look for eggs in a nest, but this is not much.
If you want to guess the catch later, then there is a lot of way for this. You have to first decide when you are buying the house, and you should start such a plan very quickly.
After that, if you want to start your project 25 years ahead of the year, you can get enough savings to buy a house in about 7-10 years.
Can you buy a house with no money down?
Yes, if you want, you can buy the house without any money, so the house's loan has been affected by zero-down payment. You can buy such a down payment house without charge. The first payment of a down payment is called the one in which you close your home loan towards the house.
As a borrower, the total amount borrowed by your down payment affects the percentage calculated correctly. An example of such a down payment is if you buy a house for $200,000 and you only have a 20% down payment on house, then you can influence it by putting$ 40,000 on the table at the end time.
There is a great need for a down payment of all those who are famous for credit. Therefore, the amount of bills is not done while reducing the Risk to all of them. Buying a house on a down payment is a big hurdle for those people because a whole year is spent saving cash.
If you plan to buy a new house for $200,000, you will get a down payment of 10%. For this, you will have to give your entire amount in cash, so that you will see that more than 1.5 times your down payment may be required to successfully close your house.
That is why the money on our home buying plan is included as and when needed.
Categorised in: All News