---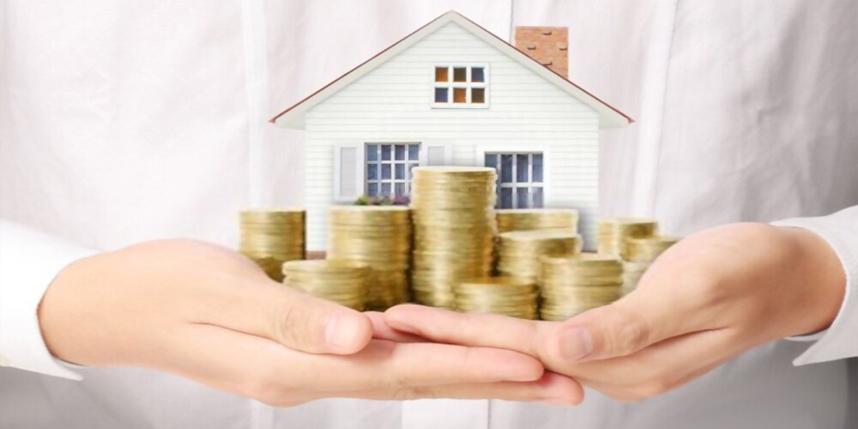 11 Sep 2020
Saving every month for a deposit to buy a house is not easy if we consider the average price of a house in the UK, £215,897, up 0.5% since December 2021 and 1.9% from the year before (as per NBS data). However, as per ONS reports, the average price of a home in the UK is even higher, up to £235,298, and the prices increase every year and have risen by 2.2% in 2019 than a year before.
As a result, many find it difficult to afford a home in the capital city and are forced to pay a very high price for renting or pay over £1,625 for a small room to sleep.
The answer to how much money you need to buy a home depends on many factors like what kind of home you want to buy, if you would buy a new build, flat or detached home, or would you like to get shared ownership, or if you want to benefit from the first time buyer scheme or not.
In addition, your credit history, earnings, choice of the house - the area, and choice of mortgage lender determine how much you will require to buy a house.
In the initial post-2008 crisis phase, the lenders were strict as the confidence was low. Still, in recent years, the deposit requirement in the UK has declined as confidence has returned in the market. However, if the deposits were as little as 5% of the cost, the lenders would be more strict on credit checks and other affordability criteria checks.
Also, the LTV rates available for higher-cost homes are generally low, so the buyers need to apply to many banks and lenders to get approved for the remaining 95 per cent.
One should get assistance from an independent mortgage adviser for whatever products they select. One can invest in starter home plans for purchasing a home that applies to newly built, offered at 20 per cent discounts to the buyers.
How Do I Buy A House?
You need to determine how much you can afford to buy a house. Most home purchases in the UK need a mortgage, and it depends on your monthly earnings, credit scores, your current debts and the deposit you want to offer if you have another property to sell before buying a new one. Also, you need to see that the previous property is sold on time to get the required deposit.
If you are a first-time buyer, you will have to ensure the property's cost and other features like the conveyancing, building insurance, survey costs, removal costs, and the expenses for repairs. You'll also need to check if the property is leasehold or freehold – houses are generally freehold. Nevertheless, flats are almost always leasehold where you pay service charges for renewing the lease.
Purchasing a house is a big deal as it involves a huge transaction of money and paperwork. You cannot buy a home directly without doing any research. Knowledge and research about the property help you get the best deals available in the market, as per your requirements.
How Much Money Do You Need To Buy A House For The First Time?
More and more buyers find it difficult to get affordable homes as the house price grows more than the wages. For young buyers, it becomes very difficult to get a home of their own as they do not have adequate savings for a deposit, and their earnings are less at the beginning of a career.
Most banks keep the lending rates to 4 to 5 per cent of the salary. If you earned £30,000, you are eligible to get around £120K. Also, the buyer has to pay the rent of the house where they live and may not have sufficient to save for deposits.
London's average rent was more than the average mortgage repayment by £289 per month. As per another study, the first time buyer needs to save over £23,000 to offer a deposit of 10% (assuming the average home price was £233k), so the buyers are left with a mortgage of 90% of the property value.
Unfortunately, most calculations related to the average cost of property in the UK cities do not provide the exact value you may have to put in to estimate the price of the property you wish to buy.
Most lenders and property sites offer free mortgage calculation tools for buying a house that can get you an estimate on how much you will be able to borrow.
Saving up a deposit for the first time for a buyer can be a challenge, but deposits depend on the cost of the house and first time buyers can search for a property that they will be able to afford to cut the deposit amount to pay.
In addition, you can get advice from mortgage experts to evaluate early on the type of property that may suit your requirements and fit within the expected budget. Some lenders offer 90 to 95 per cent LTV, where you can get on the property ladder with as little as a 5 per cent deposit. Some even accept 2% to help first time buyers.
There are other ways first-time buyers can get a mortgage like they can get a family mortgage where one of the family members serves as a guarantor who can offer a contribution of up to 10 per cent of the savings to the lender for a fixed term or until the buyer pays back a certain amount to the bank.
First-time buyers can benefit from the government-backed schemes, or one can get into shared ownership to purchase a house.
The local housing association offers other provisions where you pay rent each month, and then you can buy a share of the house you rent by saving some amount from the rent for deposits.
You can invest through multiple schemes like help to buy a new build at under £600K. You may have to offer 5% as a deposit in such a case.
You can even rent a room in your rental home to others to save some amount for home buying. The government offers schemes for people with disabilities and those over 55; for example -the tenant above 55 need not pay the rent once they acquire 75 per cent of the property.
First-time buyers need to pay more attention to certain details to avoid mistakes like: -
Purchasing too fast without adequate research can be risky. Avoid spending all the savings on purchasing the house. One should always keep the money for emergencies before offering a deposit for buying a house.

Sometimes underestimating the actual price of the property, especially when the seller hides the associated additional charges and certain expenses, before accepting an offer can get expensive. Therefore, one should read all the terms and conditions of the contract with the seller or their agents or the banks carefully to avoid issues in the later stages of transactions.

One should contact many lenders and compare the charges, interest rates, and total cost of different lenders to determine the mortgage.

Some buyers fail to get the best price due to poor negotiation abilities, so one should hire an expert to get a deal in their favour.

To decide how much money you should spend to purchase a house, you need to do all the research work. For example, calculate the future liabilities, risks, and market values of different offers to compare the deals or get expert advice to determine the best one.
How Much Money Do You Need To Buy A House Calculator?
You can use free online calculators to estimate the amount needed to put in a deposit. A huge deposit lowers your Loan to Value (LTV) as the total amount you borrow is less, and your monthly repayments will also be lower.
One can use it to get better mortgage deals with lower interest rates, but it does not mean you can borrow more. The amount you can borrow depends on the price of the house and the affordability reports.
Generally, the average mortgage deposit for a first-time buyer in the UK is around 15% of the property's value. The bigger your deposit, the lower your mortgage interest rate will be, and the less your monthly repayments.
To estimate your eligibility, you can use an online calculator. In addition, many types of online tools help you estimate how much you can afford to borrow to buy a home.
Mortgage lenders may use their independent methods to calculate the affordability, which may be comparable to your online figures.
How Much Do You Have To Put Down On The House?
As per the Help to Buy scheme, first-time buyers or people looking to buy a new-build home under £600K need a 5% deposit – this is estimated as per general calculations. Nevertheless, specialist lenders consider people on a case-by-case basis. They are experts in providing tailored mortgages depending on the cost to buy a house and for those with complex financial histories.
Lenders provide specialist loans to people with a bad credit history, irregular income, or self-employed.One can get approved for a house to buy to let with a minimum deposit of 25 per cent, as for a second home, you require at least 25%.
You can even get a mortgage without a deposit, and specialist lenders may occasionally offer them. In such a case, the lenders examine home buyers' credit history and other details to approve the loans, or they may seek a guarantor.
How Much House Can I Afford?
Before purchasing a house, you will need a pre-approval from bank officials that determines your eligibility to lend money for house purchasing. You will also know about all terms and conditions and the estimated amount of down payment.
The average mortgage deposit for the first time; buy a house in the UK is around 15% of a property's value. The larger the deposit, the lower the mortgage interest rates, and the lesser is the monthly repayments.
How Much Of A Down Payment Do I Need For A House?
You need to pay a minimum of 5% of your total house price, while you can get a better interest rate if you can afford between 15% to 20% of the down payment or more.
How Much To Save For A House?
It would be best to consider certain things before purchasing a home, like you may have to change your spending habits to save enough. Maintain a budget where you note down all the monthly expenses. You can use budget apps or banking apps available on the App store to save for deposits.
You can delay unnecessary luxury spending like expensive holiday plans for some time.
How To Prepare To Buy A Home?
You need adequate preparation to purchase a house -
Research
First, you need to research the ads on magazines, websites, and newspapers. Then, survey all real estate money deals, prices, how long they will stay, the asking prices and others.
Estimate your Financial Affordability
Before purchasing a house, you need to estimate your financial affordability. For example, buying a home with a high-interest rate that costs more than what you could pay back can lead to difficulties related to repayments. Also, there may be certain additional expenses associated with the housing buying process that appears later on.
Pre-Qualify To Get Your House Loan
It is better to get a pre-qualify estimate approval from lenders. Mortgage bankers are available to provide you with all such information regarding your house loan. They require all your personal and financial details like bank documents, paycheck, employment details, etc. After verifying, they will inform you how much they can lend you.
Hire a good Real Estate Agent
You need to hire a real estate agent with good knowledge and experience to search for the perfect home according to your budget, choice and needed location. The agents or brokers can advise you to get all the bank papers and legal documents ready before the seller exchanges the final contract.
In addition, they have experience in house buying and can easily see certain issues with a home on offer to help you renegotiate the price.
Inspection Of The House
You need to check the plumbing, the water pressure, all-electric boards and switches, and see if climate control measures have been installed. In addition, you will have to check all doors and windows properly before buying the house and visit the neighbourhood and nearby places to get an idea of the locality.
Check The Paperwork And Other Legalities
To complete your purchase, you have to sign in to the legal papers and loan documents. It takes a few days to get the loan approved and transfer the money into the seller's account. After that, you can exchange legal contracts and get the keys to the house to move in.
How Much Do You Need For A Deposit On A House?
Many lenders refuse applications where the buyer is not into a 9 to 5 job, mainly because the income isn't as straightforward - and sometimes difficult to verify.
Ensuring your finances and providing a good deposit helps you have as many options open to you as possible.
You can get an estimate on online calculators or buy a house calculator to get a customized estimate. Experts may go through your details to provide an exact idea of how much you need to pay as a deposit to buy a house.
How Much To Save Before Buying A House?
It is typically the biggest amount that cash buyers will part with when buying a house. Deposit requirements vary from as low as 5% to as high as you can afford. The plan for purchasing a new home is done at a minimum, and such processes are initiated and incorporated by home inspections, lawyers, estate agents, and mortgage applications.
In 2018, first-time buyers had to pay an average deposit of 27% in London. In general, buyers are recommended to offer a 20 per cent deposit, and many mortgage providers will accept you as long as you can show you're not too much of a risk.
Can You Buy A House With No Money Down?
Probably you may not easily get a mortgage without a deposit. It is called a 100% mortgage and is very rare. Some specialist lenders may occasionally offer it. But currently, there are no 100% mortgages on the market.
You require a good credit history and salary growth, or in case you can get a guarantor mortgage to buy a house, you can apply for 100%. But if you do not make repayments on time, the lender can repossess the guarantor's home to get the outstanding costs.
Also, deposit free mortgages to get a house are offered at higher interest rates.
Categorised in: All News