---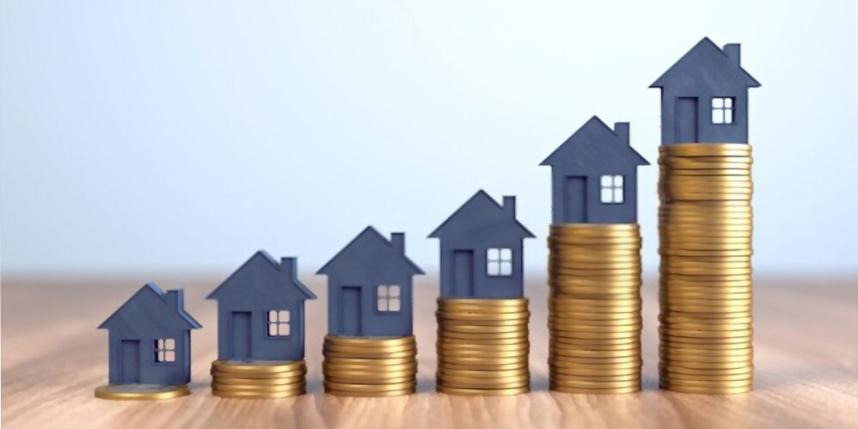 04 Sep 2020
Saving money in a deposit, investing in stocks or bonds, or keeping a small amount of money aside each month through direct debit or other formal financial commitment is a good way to manage money. Small investments are about accumulating funds that you start by saving monthly; it allows you to build revenue over time.
You can then diversify and invest in perhaps other lucrative schemes. Investment in saving accounts, Isa, fixed-rate bonds, stocks and crowdfunding offers ways to put aside small investments which you can access anytime later or invest in schemes to grow your money or save for retirement.
Some schemes offer fixed returns, whereas some require you to commit monthly. Before you start investing, you need to keep some money as an emergency buffer, like if you want to make huge changes in your lifestyle or move house or if you want to overpay your mortgage, you need additional savings. Some buy expensive debts and may have to put money towards them.
Investment in stocks and bonds requires a lot of experience, and it can be risky as the market is unpredictable at times. Banks continue to pay interest on savings and release more currency into circulation, causing the fiat money to be devalued, so we need a low-risk vehicle to deploy capital. Every investment has some pros and cons.
While preparing for finance, the two most important things are "Value of Money and Risk involved". Real estate is considered safe in comparison to other options due to following reasons –
Limited Supply: Earlier currency was backed by gold, but today banks continue to create more and more fiat currency. Continuous immigration in the UK raises housing demand. So new currency devalues the existing, whereas in the case of real estate, the demand continues to rise, and supply is limited.
Leverage: Other options like stocks are considered high-risk options. Real estate offers opportunities like buy to let or to, flip or rent where you can buy a low-cost run-down property, fix it up and refinance at a higher value and sell it after the desired appraisal. So it offers more leverage.
Cash Flow: The interest rate paid on putting money in the bank can be just 1 per cent or less, but property can get a higher ROI. In the case of a downturn market, one can wait for recovery to get higher returns.
Buy To Let And Rental Investment –
One of the most popular methods of making money in this sector is through BTLs, where you buy a property and rent it out to tenants. While the property remains in your name, you get an appraisal on property value, and it also offers the opportunity to earn monthly rents. One should be aware of the market conditions and upcoming trends to make a safe rental investment.
Some of the ways to make money without investing are as follows:-
1. Clubbing Different Properties Together
This option is available in random remote locations where different owners own a share in a property or multiple homes or flats. Lenders don't see a couple who are partners or friends differently as one has to pass all the affordability checks to get a mortgage.
And although the process of buying a house with friends is virtually the same as it would be for a married couple, several other things are considered. Lenders will let four people be registered as the owner of a property. It means you and your friend can own a different share of the property and won't automatically inherit the property if the other person dies.
Such ownership requires a "deed of trust" where you agree to certain responsibilities, how much you will contribute to the property, and what will happen if either party wants to sell before an agreed period.
2. Working As A Commission Agent
Many new buyers do not have much time to search for a house to purchase or get on rent. As a result, agents handle promotion, communication, paperwork and legal matters to finalise a deal between two parties and make money through commissions by helping buyers and sellers or property owners and renters.
3. Rent Spare Space In Your Own Home
Some living in a larger house or shop may offer one room or room on rent. This way, they can earn a monthly income without putting in any money.
How To Make Money In Real Estate By Investing?
These are the ways to make more money if you have cash in hand:-
Refurbish The Property: It is one of the best options to refurbish a house and earn by selling it at a higher price.
Gain Some Basic Knowledge: You should research market conditions, types of properties and price trends in each regional market to predict future directions before buying.
Diversify: It is advised to diversify into sectors and multiple local markets. For example, if you buy into different sectors like flats, apartments, detached homes, storage, shops, warehouses and offices, you may gain from one when the other sector is weak.
Do Paperwork: Always ask for authentic paperwork while putting in money in any sector of Real Estate. Get environment /energy clearance and needed approvals from local authorities.
How To Make Money In Real Estate?
Unlike any other industry, the Real estate provides a valuable source of wealth. Unfortunately, many hesitate to buy due to the basic requirement of deposits. However, this is not the case. It is possible to make money in real estate even if you are just a beginner.
If you are clear about what you are doing, it becomes easier to know "How to make money in real estate?"
Leading investors in real estate recommend that buyers invest in a property in an area where the rental costs are high, but property rates are low. Like in the city of Liverpool, the rental returns are up to 10%, and the demand for rental homes is high.
In addition, cities offering employment opportunities and education offer regular and high rental yields, and the homes in holiday destinations may get higher demand for rooms in certain months.
You can make a regular and guaranteed rental income once you know the tips and tricks of making money through rental properties. You can start without any mortgage. If you are dedicated enough, there are many ways to earn money in this sector.
How To Make Money In Commercial Real Estate?
During the lockdowns, a vast majority of Britain's workforce was suddenly working from home, and there were only a few employees in the office. People were shopping online, and the shopping centres were forced to close.
So how to make money in real estate investing in the commercial properties sector can be complex as several factors determine interest and inflation rates, such as the state of the economy and the demand for credit. Such factors will affect the property markets in the future.
However, all else being equal, negative real interest rates, where the rates are lower than inflation, supports higher values for commercial property. Regardless, the gains depend on the sector where you are investing, like office buildings, malls and hotels were forced to close.
Still, the hospitality sector and medical centres grew during the covid crisis. In the post lockdown phase, all sectors started recovering, and it is assumed that all hotels, offices and malls will again be in demand in the coming years.
The best way "How to make money in real estate investing in the commercial sector is to diversify in different sectors.
You can jointly purchase small apartment buildings with other investors, buy shares in public traded REITs, or buy at auctions if you want to start by investing low.
Commercial real estate investing requires more expertise, capital, and time.
Other investment options like crowdfunding and other fundraising methods can be more profitable and easy for investors. For example, investment in UK commercial property in March 2022 was at its highest level in three years, while the total for the first quarter was 10% up on the equivalent period in 2021.
How To Make Money In Real Estate Rentals?
Rental yield measures how much profit you can make from the property. It is one of the wisest investments. To know "How to make money in real estate rentals", you need to review the local market rental directions.
Rental property markets offer opportunities for rental appraisal and property value appreciation. Renting rates depend on location, furnishing, amenities, and how appealing the house is. You can hire a real estate agent to get a good rental investment.
How Much Money Do Real Estate Agents Make?
Real estate is a booming industry, where most of the workforce is commission-based agents where the highest income they earn is when they sell any property or a house.
Generally, when someone decides to sell a house through any real estate agent, they have to pay a 5-6% commission upon the decided selling price of the house. The commission is then divided between the buying and selling agents or between all the agents involved in the deal.
The final commission can be between 1 to 3%. Sometimes an experienced broker demands a higher rate than other inexperienced commission agents.
There can be other expenses, such as professional association fees, advertising expenses, legal/paperwork charges, and other fees as per pre-determined terms. However, the chances of earning a good amount as a real estate agent are high when you can sell a property at a higher market rate.
Many have fallen prey to not working out their expenses before the deal, which could be why first-time landlords fail.
Those dependent on rental yield need to research local market rates as a good rental yield on a property in the UK would, after paying all the charges, can be up to 4% or more, depending on what makes your investment worthwhile.
How To Make Money By Buying Houses?
To know how to make money in real estate or the work involved in buying houses, you need to research the various work areas like flipping or renovating or building a property /construction, purchasing and renting it out or indirect investment.
The first two options require a lot of work; however, if you have some experience in the construction sector, it might help you lower the cost of renovating a house, and it can provide you with instant profit. But such fields require you to get approval from local authorities and liaison with contractors and suppliers with whom you will have to work for months.
You can earn monthly income by renting a house or a room, where you need to be aware of the paperwork but do not need to work on repair or construction.
How To Invest In Real Estate With Little Money?
Money Mortgage Buying
Seller financing or Money Mortgage buying is considered the best way to invest in real estate with no money. If any buyer fails to get a loan from banks or financial organisations, in that case, they can easily get a customised contract, where they may have to pay monthly to the flat owners to save for a deposit and pay rent until they get the mortgage for the house from the deposited money and an ownership contract.
Lease Option For Investing In Real Estate With Less Money
Another excellent way to invest in real estate is the lease option, where you rent a newly built home at a low market rate ( which can be offered at a price 20 to 30 per cent lower than the market rate) for up to five years.
You can either get shared ownership of the property or buy the whole property by paying for the remaining amount of the house rate.
Lending Hard Money in Real Estate
You can get a loan via various fund sourcing - crowdfunding, individual private sectors or investment groups. An investor doesn't require corporate verification or special approval to get such loans.
Forming Partnerships in Real Estate Investments
You can get joint ownership of a house or property and live as joint tenants, which means both owners own the whole of the property and have equal rights to the property.
Rental Leasing as an Agent
If you have very little money to start investing in real estate, leasing as an agent offers a great opportunity to gain experience in the market. However, it may be not easy to know how much money real estate agents make from such alternatives as it depends on market conditions and the skills of the individual agent and the broker.
Fees for agents can range from below 10% of the rent to above 20%, depending on the kind of service offered. Full property management can cost from 12% to 20%, but the monthly income is not fixed.
With the help of "REITs" or Real estate investment trusts, anyone can easily invest in real estate without financing, operating, and owning a property.
Why Do You Invest In Real Estate?
Inflation Hedge
It offers long-term opportunities where the value of assets or properties increases over time, simultaneously with inflation.
Wealth As Well As Equity
An investor gets full freedom and leverage to purchase a property or mortgage and get the ownership of the mortgage or get multiple mortgages; as the equity builds, the overall income and wealth increase.
Renewable Source of Wealth or Money making as well as the capital growth
Real estate investors get refinancing options where they can seek low-interest mortgages.
How To Make Money Investing In Real Estate?
Some points on how to make money in real estate –
Inflation increases the overall valuation of real estate assets over time. Moreover, investors can make a lot of money from the rental gains, and one can earn by making gains in property value and rental appraisal.

One can earn through flipping which involves improvements, development, renovation and sale of property bought at a lower rate through auctions or other such platforms.

You earn rental income by leasing your commercial or residential properties. Firms like banks, stores, or public offices pay good rent for commercial spaces.

There are other low-risk alternatives for investing in a particular sector of real estates like REITs, MICs or MBSs.
Categorised in: All News