---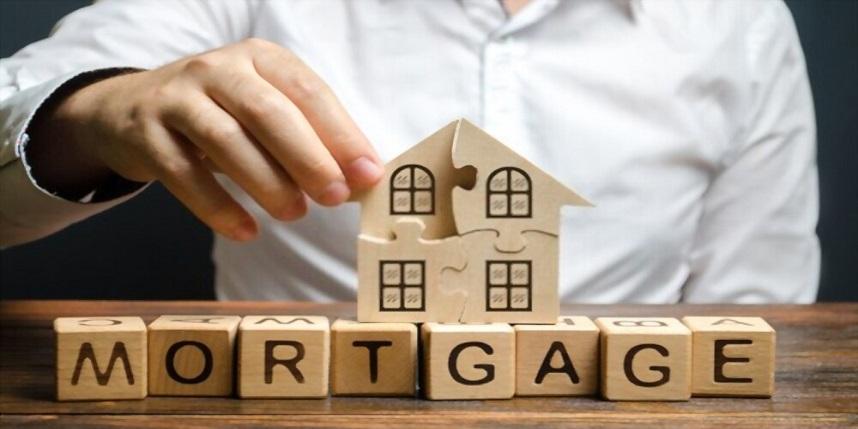 06 Dec 2020
How much mortgage can I get UK depends on many factors that include; the monthly salary, bill payments, any additional outgoing payments, also expenses on student loans or credit card bills. A mortgage lender estimates how much they could ideally lend you by considering these factors.
The same factors also determine interest rates. In general, mortgage lenders may try to assure you can afford to repay the amount you borrow if interest rates increase in the future.
A mortgage calculator gives you an idea if you can get a large or a small mortgage. If you are interested in buying a property, you will have to offer an amount from your savings as a deposit. In most cases, the larger the percentage deposit, the lower your interest rate could be.
Also, affordability is calculated not by income but even from your estimated earnings from letting out the property. Many buy to let lenders want reassurance that you are investing in a good property, and in future, they may want to know how you plan to find tenants and ask about your prospective exit strategy.
In addition, they try to see how much outstanding debt you have from other lenders (like banks or credit card debts). To improve your chances of getting approval, you should try to pay back your ongoing debts as it shows you are a responsible borrower and have an extra amount to make higher repayments monthly. In addition, it will increase your chance of getting your application approved.
If multiple lenders reject your application, it shows they don't think you will be able to afford a new mortgage. If this is the case, it's best to scale down your needs rather than desperately searching for the one lender to say yes.
For example, if you have a bad credit report or want to get a mortgage with no deposit, you need to search for different lenders who specialise in such loans with no deposits, but you may have to pay higher interest rates.
Moreover, if you buy a home, you require a mortgage to pay various other bills, such as the legal costs, the renovation charges, and the solicitor fee, while other expenses may take more than 40 per cent of your earnings.
Mortgage Affordability Calculator
It's important to evaluate how far you can manage to maintain payments conveniently now and over a lengthy period. A mortgage affordability calculator provides an automatic tool to determine how much mortgage you can repay based on your earnings.
The Calculator of mortgage affordability tells you how often a lender can accept your application and if you will be able to sustain the mortgage instalments with current earnings. In addition, it will allow you to realise how high the rates of interest will be, what your monthly mortgage charges may be, or whether they can increase in future or not.
Depending on the perceived expenses, it gives you a quick picture of the possible loans you may be eligible to buy. However, several other factors may offset the final amount, like your credit record, monthly expenditures, and deposits.
Therefore, you need a better understanding of all such factors, so it's necessary to consult a specialist who might assist you get a clearer picture of your financial circumstances.
How To Get A Mortgage?
To see what factors are required to get the loan approved and how to get a mortgage, you need to consider the following –
Start By Getting A Report On Expenses And Earnings.
For some buyers house maybe once a lifetime investment, so the lenders try to see all the aspects related to the offer where they check the earning abilities of the buyer and try to assess the house they are going to buy to see if it will remain valuable in future or not.
They don't approve mortgage loans unless they look into all the related investments made by borrowers. They verify all the bank statements to see repayment details of previous debts.
Comprehensive information about earnings and liabilities allows them to see how far they can handle new burdens. In particular, they may see the credit history to determine the interest rate.
Commence Of Underwriting
The underwriting process may take between three to six weeks. In many cases, a closing date for your loan and the home purchase will be set based on how long the lender expects the mortgage underwriting process to take. Even if you have pre-authorisation, the lender may be discouraged if you have defaulted or missed repayments.
Pre Approval In Terms Of House Loan
A mortgage pre-approval typically requires you to fill out a pre-approval loan form with your financial details, and lenders will check your credit ratings to get an assessment.
Determine The Mortgage Amount
You can check the rates offered by several lenders to see which one will be most suitable for you. Many lenders, such as banks, non-banking lenders and credit card companies, offer many different rates.
You can start by looking for an option where you pay a minimum amount as a deposit, ensure if you want the rates to be fixed or flexible, and then compare the terms and conditions on each offer. There are certain government-backed schemes that you can check. You can contact an expert to get a mortgage analysis for your condition.
In Terms Of Closure
Before finalising, you may be asked to get insurance. You should verify all the details and go through the closure report to estimate your mortgage amount, monthly repayments and term.
How Much Can I Afford To Borrow As A Mortgage?
Before submitting your application, you should weigh upward to see how much you can bear as a monthly expense. Mortgage providers may review your cash, incoming and outgoing, to see whether you can carry extra financial debts. If there is inflation, would you be able to handle your expenses?
Lenders calculate the mortgage loan amount by estimating your ability to pay back in the present and future.

The loan-to-income factor is calculated, and they see the following factors to estimate and determine the mortgage size.

They see if one can afford the repayments. One of the rules is that not more than 35 per cent of the post-tax income should go towards debt repayments.

They check if the mortgage will be more or less than your current rent. If you struggle to pay the rent, the lender may consider re-estimating your ability to pay the instalments.

To get your post-tax income amounts, they get copies of all the monthly bills like the council taxes, insurance, education loan deductions, and travel expenses.

If you have applied for flexible interest rates, they may try to see if you will be able to make repayments if the rates increase by one or two or three per cent.

They try to ensure if you would be able to cover the basic maintenance cost of the new house or if you have extra savings to pay for renovations or moving houses.
Unless the lender feels that you can handle such conditions, they will not approve your application, and how much more you may be able to borrow will also depend on your earning abilities. While some lenders allow you to use other property as security for your loan, the majority ask for large deposits of 40% plus.
The loan-to-income ratio is calculated based on a lender cap of 4.5x, where your income would be taken to estimate if you can afford a mortgage. Based on earnings and the loan term, one can determine the monthly mortgage payments to accommodate further debts considering an individual's lifestyle and other liabilities.
What Other Factors Will Impact How Much I Can Borrow?
The lender would determine whether you might afford the mortgage or not depending on many factors like
Your earnings, wages, bonuses, benefits or maintenance payments, expenses, how much you earn, job security and prospects for a pay rise. Your monthly essential and non-essential expenses are - rent, household bills, travel expenses, and groceries: holidays, socialising, hobbies and other leisure activities.

How much would the moving and renovation costs be, how much money will be required per month for living costs, and what are your expectations regarding house prices and mortgage rates? Will it increase or decrease?

What is the cost of the house you want to buy? Do you have extra savings for unpredictable situations and disposable cash as deposits? Any credit repayments, such as loans, credit cards or overdrafts.

What is your safety net? Do you have money in savings – or family support? What is your risk appetite – how much debt you can handle.

Even if you have a budget, they will review your bank and credit card statements to help you prepare for any extra spending or savings. They may ask you to reduce monthly expenses on wasteful activities like they may ask to stop paying for a new subscription or holidays.
How Much Deposit Do I Need To Get A Mortgage?
To understand how much you can afford, you need to calculate the cost of the house, the related expenses, charges, and fees, and you need to understand how much money you have at your disposal to pay for all the related expenses. It will also depend on the capital or savings you have at your disposal and how much you can borrow against the house as a mortgage.
The capital you have as your deposit to buy a home depends on:
Your savings like consider a Lifetime ISA or bank deposit.

You may have to check if family members offer any gifts as a deposit.

You may raise some money from selling the existing home or extending a mortgage on a property you are not selling.

You may also find out how you can get support through government schemes.

Once you've added the amounts, you need to deduct the costs/fees of buying a home, moving and legal expenses. The final amount includes the available deposit that you feel you can afford to spend towards the cost of your home.
Mortgage Finder
You can get free mortgage advice from experts online who offer the online mortgage finder tool, or one can speak to an expert directly to know more about it. Lenders calculate affordability by checking your monthly income against your expenses. It is referred to as your ''debt-to-income'' (DTI) ratio. The lower your DTI, the better because you have more disposable income.
The amount you want to borrow depends on the property's value (where you calculate the loan-to-value or LTV), your credit score, your income and your outgoings. All mortgages require a deposit, but they are not directly linked to how much you could borrow. A larger amount as mortgage deposits can help you get lower LTV.
To drop a loan-to-value band, you'll need to secure a larger deposit or increase your equity, allowing you to secure a smaller mortgage than your property's value. If you can't afford a larger deposit, the only way to secure a lower LTV is to buy a more affordable property.
Loan to value is directly related to the interest rate; therefore, if your LTV is high, the interest rate will be higher. Moreover, simultaneously if you can afford higher mortgage deposits, you will have to pay lower interest rates.
How Much Can I Borrow As A Mortgage Calculator?
While the lender eventually investigates to ensure you can manage comfortably extra financial burden or not, they also try to see how you will be able to afford the mortgage payments in case of unforeseen situations.
They use a mortgage calculator to check all such details. Then, they conduct stress tests for different situations, and if you cannot afford to pay back in case the rates increase, they will ask you to get a fixed-rate mortgage.
In stress tests, they try to get an idea of your financial situation and how you would be able to handle liabilities in difficult conditions like if you lose a job or there is a decline in monthly earnings, or if two or more family members are earning and one of them goes on leave or retires, what will be the impact on your income.
One cannot just try to get a loan for a dual-income and no kids. They check if you have saved for future investments for kids.
How Much Mortgage Loan Can I Get In The UK?
In general, the lenders follow the rule of 4.5 or 5 or 6 multipliers where 4.5x ( or 5 x, or 5.5 x or 6 x) your income is taken as the maximum amount you'll be able to borrow. So, first, they will try to see if you are eligible to buy a house or invest in a rental property. Then, they compare your ability to the asset's price to ascertain the loan amount.
What Is A Good Credit Score For A Mortgage UK?
People with greater credit ratings get a better response from most lenders. But you may not have to undergo a credit check when using mortgage calculators, as the only information you're inputting is your basic salary.
How Much Does The Average Mortgage Payment UK?
The average mortgage payment in the UK by homeowners is approximately £700, with an interest rate of 2.48%.
How Much Do I Need To Earn To Get A Mortgage Of £150 000?
It depends on the amount you can put down as a deposit. For example, if you're a first-time buyer and only have a 5% deposit, you need to earn around £32K to be offered the £142,500 mortgage required for a house worth £150,000.
Conclusion: -
It is important to consider whether you'll have enough money left over after your mortgage repayments for your regular living expenses. You should also consider the possibility of unexpected expenditures. As a homeowner, it will be your responsibility to pay for repairs if, for example, your equipment breaks down, so you need to factor in how you might pay for unforeseen household expenses.
While buying a larger home, covering the cost of renovations or paying off your mortgage faster may sound good, but you'll need to weigh it up against a bigger mortgage burden where you would have less disposable income each month.
Categorised in: All News