---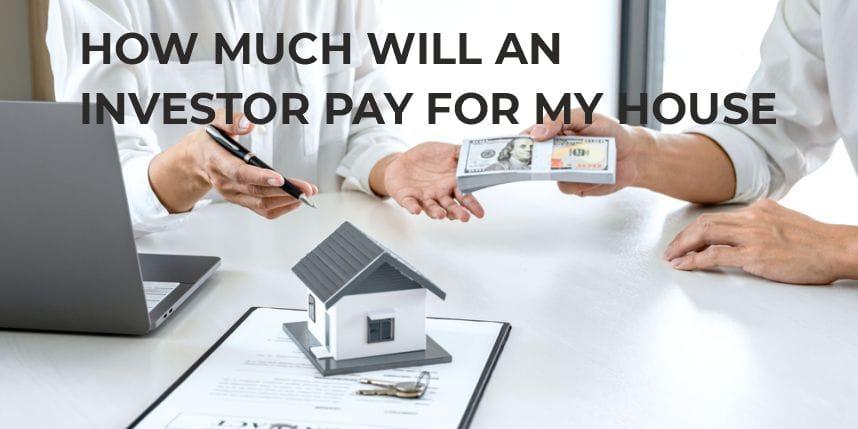 23 Jun 2021
Introduction: - Are you thinking to sell your home? But worried about the selling price? Every home seller would like to have the best price against his or her home. Although the home is the nearest asset of someone's heart. So selling it can bring a lot of memories together. But if it is a necessity then you must ensure the best selling price, because it will reduce some pain.
For this reason, you need a home investor who will understand your situation and will not deprive you.
Although the home selling process can be a difficult decision, be calm. You have to possess some patience because this will surely take some time. Maybe you have to engage few months or a year for this process.
So that, try to ready all the documents accordingly because it will save some time. Apart from that, think again are you ready to selling your house to an investor? But find a genuine investor, because it will save your time and give you the best price for your home.
What Are Home Investors? 
Home Investors are the professionals who purchase the assets from the buyers by providing the best market value. But you have to keep in mind that investors are looking for their profit. So that you have to beware all the time. On the other hand, before contracting with someone you have to check his or her records.
But if you manage the entire home selling process on your own, it would be more difficult. In such a situation you have to find a buyer and there is no guarantee that the buyer will be genuine. Apart from that, you have to manage the whole legal process on your own. This also can be a little riskier. 
On the other hand, sell the house to an investor can be much safe, because they have legal registration. Investors aside may purchase a flip house to gain a better profit. After purchasing such a house they will renovate it and sell it at a handsome price.
This is the main interest of the home investors in buying your flipping house. So if you want to sell your old house quickly then investors are surely the best option.
Is Buying A House Worth It? 
The home-buying industry is actually in hot demand. Furthermore, the pandemic situation is also not able to make it slow down. Although the price of the property is rising after each passing moment. But still, there is no effect in the house buying sector. People are placing their mortgage applications frequently.
So if you ask us if buying a house worth it, we will give you a positive answer. Several reasons will lead you to the decision of buying a house. These are-
Buying a home will not just give you a roof above your head. But also will provide an inner satisfaction of possessing property. Besides, you don't have to pay for the rental house. When you are paying the rent it will not give you any extra benefit. But when you are paying your instalments of the mortgage or home loan it is wrathful. As it is ensuring you the ownership of your property. 

On the other hand, if you are financially able enough to purchase a home, then you must do it. You may witness a sudden rise in the property price. So don't waste the time.
But before purchasing a property please look at the closing price. It may differ for the location, loan type, total area, and other factors. So buying a house worth it when you can manage all the aspects of home buying appropriately.
Should I Sell to a Home Investor?
Buying any kind of property involves a lot of complicated steps. That is why home investors play an important role in today's market. Local agents tend to buy your home for settlement purposes. However, an investor pays for a property to explore a business opportunity. Investors can complete the transaction process faster than regular agents.
They don't waste time taking a home loan. Besides, the offer that you will receive from an investor will be higher. Hence you must analyze the intention of the customers before transacting the property.
In reality, it is quite difficult to find an investor with similar interests. Many a time they rent accommodation to start a side business. That is why investors pay for houses with a low price range home. Besides, home investors use a different strategy to buy a property. They purchase a home at once to make more profit.
The investors spend a certain amount to furnish and re-decorate the interior elements. As a result, they get a good resale value from other agents. Hence, you should only sell your property if it favours your cause. Check the conditions and shape of your house to make a beneficial decision.
Pros and Cons of Selling Your Home to an Investor
Investors tend to negotiate with a seller differently than a home buyer. Their main aim is to make more fortune. Go through the below points to understand the pros and cons of selling a home to an investor: 
Home investors can save the hassle to clean or enhance your place. You don't have to spend on painting or fixing the defective pieces. A home buyer will focus more on the state of the house. This is because they will use the property to settle for a long period. Investors can also settle for other arrangements to complete the payment.
You can give away your mortgage or allow them to rent the property. If you decide to sell the property to an investor, you can experience a rapid closure. A buyer may delay the process of clearing the payments. Thus investors are a lifesaver in terms of urgency.
The major issue that people face with investors is their illegal identity. Several organizations create investors with no professional affiliation. Such illegitimate investors who have no license can take advantage of your lack of experience. To avoid such scams you can hire a real estate agent or go through the details of the company.
Since these investors don't focus on spending time on your property, it can cause degradation. You may also lose the chance to access better deals in the market. A local agent will have more connections with your house than any investor.
Hence, you can sell the house to an investor and save your funds. Otherwise, try to contact a homeowner who is willing to look after the property.
Is Trading A House to A Real Estate Investor Worth It?
There are certain situations where a homeowner needs to give away their property urgently. No one wants to stress about the wear and tear of the property at that moment. To access such smooth and stress-free expenditure, you can select a home investor. Besides, it is not compulsory to accept the offer at once. Such fast sales time can act as a perfect solution for various homeowners.
If you are confused about whether you should sell your house, you can go through the overall process. The investors can close a deal much quickly with immediate cash. Contrary to this, many local agents may take a loan to pay off the price. In case the bank cancels the loan, it will hamper your entire planning.
Contact the best investors near your location to prevent such last-minute stress. It is necessary to check their reviews and recent deals online. This will give you the confidence to trust the authenticity of the home investor. A reputable investor with a proper license can save you from the hassles of selling a house on your own. 
How Much Do We Buy Houses Pay?   
Over time, the subject of home buying has become more and more interesting. Even some time ago, people used to invest money at home at the end of their careers. And now the younger generation is entering the career and taking ownership of the flat. Home investors are coming to the buyer with various offers.
We have to take care of several things before buying a house from an investor. In the same way, we can sell a house to an investor. Selling a defective property can also be a big hassle. And that's why it's important to look at many things before investing heavily in property. At least four aspects. These are
The convenience aspect of living 

Commercial aspects 

Legal or proprietary aspects 

Tax-related aspects 
But what do I see when we buy? We just see if there is good light and air and if there is a wide road. But depending on these issues Investor pay for my house. How far from the city centre, the prospects in that area depends on how much does we Buy Houses pay.
Why Should I Sell My House To An Investor?
If my question is, should I sell my house and the answer is yes, then I have to go forward. We can sell the house directly to a resident or an investor. Most people prefer investor. There are not only some positive points; there are some negative points too. Let's have a look at the Pros and Cons of Selling a Home to an Investor.
Pros of Selling Home an Investor
Investors bought the house and repaired it as needed. So there is no extra hassle of repairing the house.

Investors are a little more flexible when it comes to bargaining. Because they bought and invested in this property. And ordinary people rented to buy for living.

Ordinary buyers come to buy a property through mortgages or loans. The buyer is buying a house worth it. And if you need more money at once, then home investors are the best.

The matter is not time-dependent.
Cons of Selling Home an Investor
Since home investors finalize deals quickly, the correct market price is not verified. It is quite financially damaging.

Investors do not have proper licenses and other ancillary documents most of the time. For this, you have to suffer trouble later.

There is also a tendency to be scammed in real estate. Work must be done as consciously as possible.
Sell a house to an investor is a major task what we do in our life. Despite all cons of selling a home to an investor, you have to look on the brighter side. Give priority to reliable agencies who are involved in such important deals. Choose the best home investors to pay for houses with their loyalty. 
What Happens When an Investor Buys Your Home?
Home investors are those who are keen to purchase your house in exchange for a good amount of revenue. Investors can come as an individual or as an owner of a real estate company, whose business is to invest on houses. Home investors invest in homes for many reasons.
If they are going to live in your property after buying from you that's fine, but most of the time investors will sell after some time, to generate more money. If you think that it is a very easy process of selling your house, then think very carefully.
Because, when investors invest their money in a property, it is quite clear that they are looking for a profit upon their investments. So, as a property owner before selling your house to an investor, think thoroughly and negotiate carefully.
There are a few Pros and Cons of Selling a Home an Investor lies behind. This are-
Pros: - 
Deals are done in cash.

The owner will not bear any repairing charges.

Free from giving an extra amount or commission to any middle man.

Deals will close after exchanging cash. So, it will not waste more time.
Cons: -
You may not get it according to the market rate.

You may not get cash buyers all the time.

Buyers or investors may not introduce them properly and may hide their purposes.

Foreign buyers will take more time than local buyers.
Can I Refuse to Sell My House to An Investor?
If you are comfortable enough to sell the house to an investor, then you can discard the offer with appropriate reasons. But your reasons for refusing must be legal. If you are unhappy that they have pets or they belong to a different religion, then it will not valid.
Reasons should be regarding property transactions and offers. Therefore, if you have valid reasons that are legally right, then you can refuse to sell your property to an investor.
Some common reasons can arise when your property dealing is processing. These are:-
You Are Not Sure About the Given Offer: - 
It is your property and it is very close to your heart. Definitely, without any serious reason, you won't offer to sell your house. But if you are not happy with the amount that home investors pay for a house then you are free to reject their offer. If you are not gaining profit in exchange for your property then clearly tell your buyer.
Suddenly Your Plan Has Changed: - 
You are the owner of your property and your decision will be the final. So, if you are not willing to sell your house then no one has the right to take over your property from you. You can stay and you should clear your state of mind to the buyer.
Not Confident About the Buyer Will Get A Mortgage: - 
If your buyer has a strong source of income background, then they will never apply for a loan. So, ask yourself first that should I sell my house to someone who needs a loan? If you are sure enough then give your buyer a certain time. If not then discard their offer.
Conclusion: - Selling your dearest property is not an easy task. We can understand your emotions that are lies behind every corner of your home. Without any emergency reason, you can't make this move. Therefore, before selling to any person, whether it will be an investor or a local person, think thoroughly.
Ask yourself that you are ready to sell your house or not. Consult with a legal advisor. After discussing all the pros and cons then you should place ads for selling your property. I hope that In this article, you will know how much will an Investor pay for my house.
Categorised in: All News