---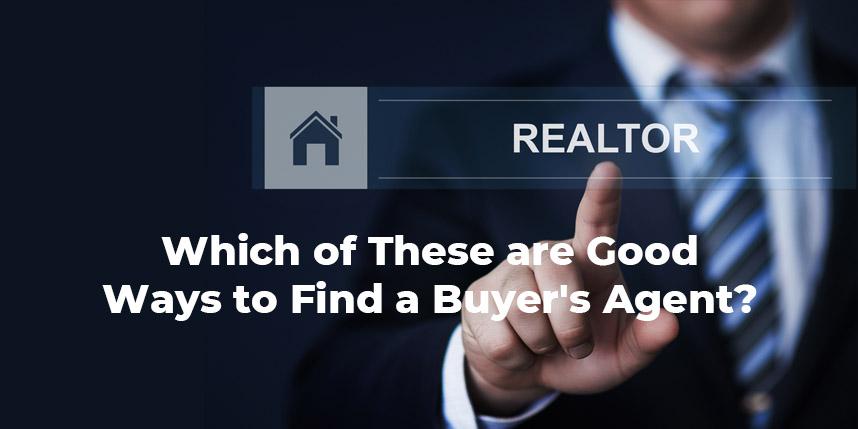 24 Mar 2021
Introduction- Purchasing or selling a house is a complex process, as it may take months to complete. Both buyers and sellers have different criteria and needs, and it can create conflicts that can lead to delays. If you are searching for a new property in the UK, you may go for options like online searches, browsing estate agency windows and rubbernecking at for-sale signs by the roadside.
Prospective buyers undertake such tasks independently, and if they fail to get the desired outcome, they may approach the estate agent.
If you want to find a real estate agent to sell your property, you will have to follow the contractual agreement's terms. If you have any disagreement over the fee the estate agent is charging, you should consult an experienced legal adviser.
Also, when you find your buyer for the property who has not come through the estate agent like if a friend wants to buy the property, you are entitled to sell, but you may find that you will still have to pay the estate agent.
As a seller, you will pay the estate agent for their services, and the estate agent will act on your behalf. Therefore, you need to ensure they represent your interests, and the buyer should bear this in mind if they are interested in a house sold through an estate agent.
If you determine not to continue with the sale of your home, you still may have to pay some estate agents' charges to cover any costs the estate agent has already incurred. But, again, it will depend on the original contract between the seller and the estate agent.
If you have been working with one estate agent at the end of the period, you can use many other estate agents if they do not get you the desired deal. For example, if the original agent found a buyer, the seller's commission to propose to the new agent depends on their previous agreement.
How to Find a Good Realtor to be Your Buyer's Agent?
To find a buyer's agent, you need to ensure the following -
1. Always Choose the right person-
Always find a real estate agent who has experience in the field. If you choose an agent who knows his job, they could easily check for problems that might be expensive to fix in the house later, like damp or old-fashioned plugs and switches or an old boiler or rotten window frames. Also, find a real estate agent who can give you accurate information about the deal.
Most estate agents are in a position where they lie about the offers to make it look attractive to you as a seller to create an impression that they are working too much to generate lots of interest in your property. An estate agent may also lie about offers so they can push you in the direction of a specific real offer. You need to identify such tactics to avoid a loss at a later stage.
2. Hire those who are experts in their job-
They should be experts in dealing with paperwork; they need to monitor all the affiliated transactions, contact the solicitor and negotiate with the buyers or sellers. Estate agents do not deal with surveys – you'll need a surveyor, but they might have partnerships to recommend a surveyor.
3. Look for References from Other Property Owners-
You should request the names of clients who purchased a home with them and their contact details to learn how satisfied they were. Of course, a good buyer's agent should always be happy to supply references for their previous work. But don't accept these references at face value: make a call and have a few questions ready to ask.
4. The broker should be a buyers' agent –
Keep your negotiations straightforward, and do not hesitate to find a real estate agent with genuine concern for your requirements. According to the advisory, the average estate agent fee in the UK is 1.18% plus VAT for a sole agency agreement.
You should always watch out for hidden costs – like the cost of additional services, photos, floorplans, marketing and managed viewings, and they should be included in the total fee.
5. Trust Your Instincts-
Many brokers offer attractive deals, but you may not be satisfied with their service when you work with them. To find a real estate agent for your requirements, you will have to trust your instincts. You should be suspicious of agents who charge less than 1% – there's usually a reason they're cheap.
6. Find A Reliable Broker and Research All Track Records-
Some estate agents may not be sending out your property details to potential buyers. They may not be posting advertisements as you wanted to show or showing inaccurate details of the house, or they may sometimes discriminate against a particular client. Do not try to find a real estate agent in a hurry. Instead, take your time and make the right choice.
All estate agents must have government-approved complaints redress scheme to support the client in case of any conflict.
7. Look for A Passionate, Honest, And Ethical Agent-
Some estate agents may ask you to pay more than the predetermined fees after the sale. You need to get a transparent breakdown of all the costs to avoid conflicts. You should compare the final bill to the original agreement between you and the estate agent. If you cannot agree on the estate agents' final cost, consult an experienced adviser.
8. Look for An Agent Who Alleviates Risk Factors-
A good agent will help you understand the type of house you can afford in the market; they get your listed homes to match your needs and then help you narrow the options to the properties worth considering. When you are house-hunting, remember that the property might not be as good as it first seems.
There are a lot of common mistakes you can avoid when buying your home by looking beyond the decor.
There might be repair bills and hidden problems contributing to higher costs and extra effort after you move in. A buyer's agent can help you recognise such issues with the property.
If you communicate with prospective negotiators, you always be aware of the points that can help to lower the price. In addition, such scrutiny of the market and property listings can help in the long term if you plan to purchase or sell a property.
9. Search for Lucid Communication Lines-
Some agents may have all the qualifications on paper to succeed but might not be right for you. Whether you're a first-time homebuyer or buying a let, know how you feel when interacting. You need to find a real estate agent who has regular and honest communication for their client's best interests.
For example, an exclusive home buyer's agent represents only buyers and not the sellers, and you may never get into a situation like a conflict of interest or the brokerage representing the other side.
10. Surf Through the Internet for Additional Information-
You need to surf through additional information to know how the agent can get you competitive offers or negotiate with the sellers? Or what challenges will you face in the current market? A good agent will set realistic expectations.
What Is A Buyer's Agent?
A buyer's agent operates on behalf of real estate agent sellers or purchasers. They are realtors who negotiate a real estate deal that will benefit the client in every way possible. They are dedicated to providing a good offer to the property buyer.
What Does A Buyer's Agent Do?
Some of their jobs are listed below-
Listing the Assets-
The buyer's representative must provide all of the information on all choices that could be useful in the property transaction. They need to list properties to be shown to a real estate purchaser, classified based on location, size, and property type.
Real Estate Showing Schedule-
They need to fix a meeting with the buyer to show the asset to the purchaser. As there can be several buyers whom the agent has to meet, they should maintain a database of all such communications.
Agent as A Pricing Manager-
Negotiation is one of the must-haves, where one can't miss the qualities of a good real estate agent. It means knowing when to stand your ground and when to adjust. Being persuasive is essential to add a little pressure with well-placed silences.
How to Find A Real Estate Agent?
A good real estate agent will help you empathise with their pain points, excitement and goals and get the job done quickly through unique ideas. To know how to find a real estate agent, you will have to look for the personality traits like a person with a great knowledge of the property market/ listing of latest properties, an expert at paperwork & negotiation, who could monitor the chain of events, ability to liaise with the solicitor, great communication skills, transparency in dealing and ability to look in details and handling concerns efficiently.
How to Find A Buyer's Agent?
Those purchasing real estate may want to know- how to find a buyer's agent. You may conduct an online search for the required information. And there will be a plethora of choices available to you in your immediate vicinity. Some online offers are cheapest fees-wise: some may offer a free basic listing package and earn from selling added extras.
The paid online firms often charge a one-off fee upfront. Some work on 'no sale, no fee' terms (though not all of them, so it is worth checking). But often, the lowest prices are offered for the minimum service packages, which will not help you get a deal.
However, you should go with the most genuine choice. You can look for ratings and reviews of independent agents or agencies. Apart from that, certain classified websites provide a one-stop-shop that will assist you in your search for a real estate agent.
How Does A Buyer's Agent Get Paid?
If you plan to buy a home, you want someone who can justify their fee and show exactly why they're worth the money.
Some offer the lowest prices for the minimum service packages, which may leave you doing a lot of work on the house sale process later.
What Are the Differences Between Buyer Agent and Seller Agent?
The difference between a buyer agent and a seller agent is that before a contract is made, the agent representing the buyer is often called the buyer's agent. A seller's agent is the buyers' agent, who may also represent the seller. Buyers' agents must always work in their client's best interests, that is to say, the person paying for the agency services.
What Are the Differences Between Real Estate Agents, Realtors, And Brokers?
Any realtor can access and show buyers any property listed for sale. The word Realtor is a trademark referring to someone who's an active member of the National Association of Realtors (NAR). It means that buyers do not have to go from agent to agent to see multiple properties. Instead, one agent can show all suitable homes to a buyer.
You need to get a degree in estate and property management to give yourself an edge to work as an independent estate agent. A real estate broker helps people manage and develop their property. They assist in buying and selling homes, offering financial advice, legal advice and decisions regarding interior design.
Conclusion-
Some of the most important points about finding a real estate agent are discussed above. You need to know that the "time to sell" applies only to those properties that did sell, and it does not take into account the homes that were withdrawn or remain on the market unsold.
Hiring a professional buyers' agent can be a great decision, but to get the best, look at the type of property listing and the fee structure (if applicable) and speak to friends and family for reference. You should always choose no sale, no fee agents to avoid losses on no deal.
Categorised in: All News