---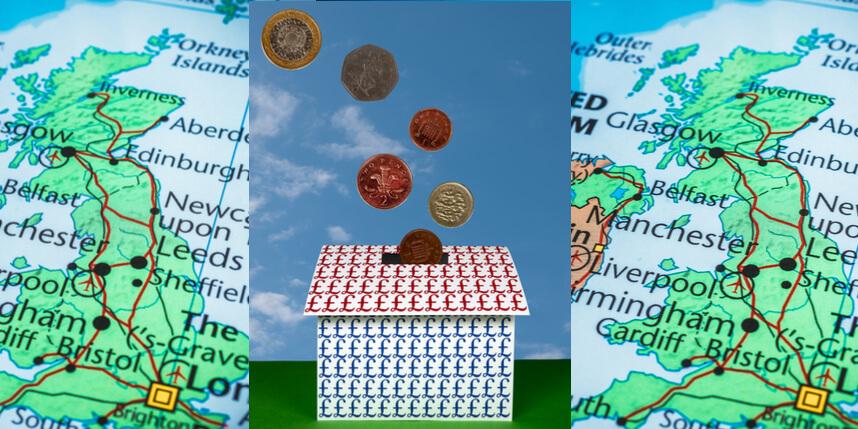 22 Nov 2018
Northern Property
The gap in property markets between the Northern cities and the South grew during the economic crisis when the price increased drastically below Bristol, at the same time as the rates in the North and the Midlands were advancing bit by bit. Currently, the situation has almost reversed with the new hotspot of the real estate market being the cities - Liverpool, Manchester and Leeds, and also regions in the East and the West Midlands. The inflow of workers into the northern cities led to higher demand and rise in price in the city such as Melton Mowbray, where prices grew 12.8 percent in the year. The city is famous for pork pies and is also known as the Rural Capital of Food.
Stamp duty exemption has been a successful initiative towards getting new buyers in the housing market. The autumn quarterly report by Strutt & Parker claims growth of 2 percent in UK property in 2019. Residential stamp duty receipts grew 18 percent in the months from Q2 to Q3 2018 at £364 million, mainly, due to the rise in property transactions. The transactions increased in the phase 11 percent from Q2 to Q3 2018, although, it was lower by 8 percent in the same period y-o-y.
Cities like Birmingham are known for food, entertainment, transportation – where the proposed high-speed railway connectivity will link the cities in Midlands to Manchester and Leeds, expected to open by 2026 and 2033. Faster broadband, better job opportunities with flexible working opportunity, affordable homes, and improved connectivity are the key reasons for the rise in prices in the property market.
In the East and West Midlands, the rates are growing at the rate of over 6 percent as per ONS data. Savills predicts- As compared to estimated UK growth rate in the next year (or 1.5 percent) the regions - Blaby and Harborough will get double-digit growth.
In the summers, the leading growth regions in the country were Stratford-upon-Avon, Warwickshire and other areas, where the increase was higher than the capital city in regions - Leicestershire, Wellingborough, Kettering, Rushcliffe, etc. The growth rate has been boosted by the demand for new offices and warehouses in these regions.
London buyers' shifting to growth regions
Hampton's data find 16 percent more London buyers opted property outside the capital in the first six months of 2018. 20% of the Londoners are leaving the capital city to shift to the Northern attractive regions, or the Midlands, where the stock is low in comparison to the growing demand and many sellers are reluctant to put their property for sale during Brexit confusion.
Property prices are rising in rural areas and the development projects such as mainline railway lines close to Leicester and Nottingham led to growth in rates in past one year- by more than three times of the average growth rate of the UK of 3.5 percent.
To know more about UK properties, click Hamilton International Estates (www.hamiltoninternationalestates.com).
Categorised in: All News