---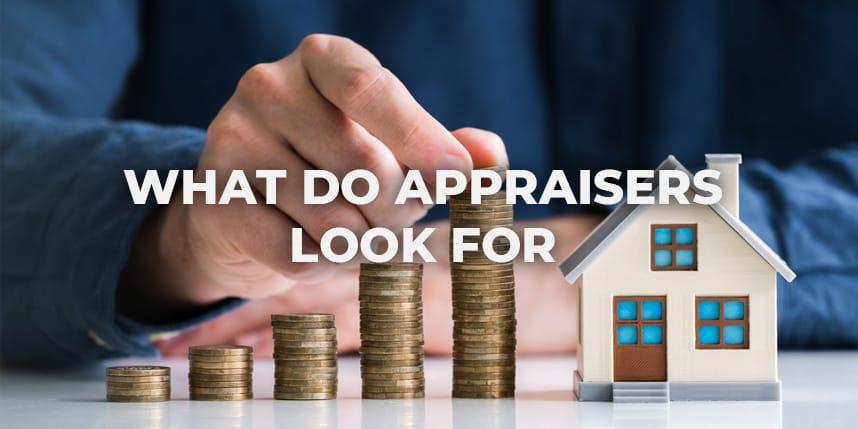 11 May 2021
Introduction: - Home is a very valuable asset to us. Because we have lots of memories here, we have achievements, happiness, failures that our home has shared with us. Therefore, a home appraisal decision is not that easy to take. Apart from this reason, there may be few other issues, such as a temporary or short-term financial-economic crisis due to any other circumstances.
So you have the mindset, then you have to be careful about some valid points to gain the maximum value of your home.
10 Easy Ways to Get Your House Ready for an Appraisal
When you are strongly decided on your home appraisal, and then at the very first, make a home appraisal checklist. As a result, you can check all the criteria properly at the closing time of the deal. Apart from that, just like purchasing a home, this is also a lifetime decision. That's why you have to make an appropriate decision by any means. So please have an attentive look at the following points.
1. Take Due Care of The Home Before Setting for The Appraisal: -
Well! For selling the home, you have to know what appraisers do. So try to think like an appraiser. For this reason, this point has the most significance. Please clean your home and its surrounding as much you can manage. It will offer an overall good impression to the purchaser.
Apart from that, make sure that your home's painting is intact or in good condition because your asset must look very fresh and attractive to the buyer.
2. Plan A Nice Meeting with The Appraiser: -
This is true that your home must be in good condition to attract appraisers. A genuine appraiser will search for a genuine seller. That's why you need to meet him or her with your best behaviour. Apart from that, during the meeting, try to make the appraiser comfortable. Aside from it, try to convey all the relevant information concerning your home in a friendly manner.
3. Talk A Little About the Price: -
This is one of the most important points of the appraisal process because the appraiser would be eager to know about the price for sure. Because it will help him or her to decide whether he or she is ready for the deal or not. So before meeting the appraiser, please think about the price once. And consider a little higher price than your expectation. Because after negotiation, it will be at the moderate stage for you.
4. Please Recheck All the Basics: -
When the home is under the appraisal process, you have to recheck frequently all the basic points. For example, please check its cleanliness and maintenance after a while because this process is not very simple. Apart from that, it will never end with a single visit by the appraiser. So take care of it all the time until the process ends.
5. Make A List of Whether the Home Needs Any Upgrade: -
Are you preparing for a home appraisal? Then please take a notebook and make a list. Because you need to make sure that your home is all set for the sale, please ensure that your home's roof is not leaking besides looking after your home's floorboard if they are not properly sticky.
Apart from that, your home's rain gutter is functioning well. Additionally, take care of small things like a doorbell, bathroom caulk, etc. Please try to hand over a perfect home to the appraiser.
6. Look After the Safety Equipment of Your Home: -
This is one of the most necessary things from your home appraisal checklist. So look after all the safety equipment of your home before displaying it to someone. So ensure that your home's fire alarm is working properly. Besides, please bring a new battery for your doorbell. Besides these, please take other due cares to make your home perfectly safe for the upcoming home members.
7. Try to Add Something That Will Give Better Value: -
Be ready for the home appraisal perfectly. You should know an interesting thing for this context. Your kitchen and bathroom are those areas that will add extra attraction to the appraiser. That's why you must put additional care into these regions of your home.
8. Take Some Additional Care to The Additional Portion of Your Home: -
If you are going to sell your home to real estate appraisers, be ready by all means. That's why you need to better care for the additional places of your home. For example, please clean your basement to attract the appraiser the best. Apart from that, an interesting guest room will surely add extra value. So don't miss such small but important issues.
9. Be Comfortable and Calm During the Meeting with The Appraiser: -
We know what hurts a home appraisal. So we are suggesting remaining calm and positive during the meeting of the appraiser. Therefore, don't sound over-excited or very eager for the deal. Because it may create a doubt on the appraiser's mind. As a result, he or she can think that there is something wrong with your asset.
That's why you are trying to get rid of it very soon. Say be comfortable and deal with all the things perfectly because it will provide the additional appraiser confidence regarding your asset.
10. Let Your Appraiser Know About the Neighborhood:
You have to inform your appraiser of every particular information about your surroundings. Besides, it will be better if he or she knows from you about your surroundings' drawbacks. It will create confidence in you. As a result, they will be more positive towards the deal with you.
The Concept of A Home Appraisal: -
Every homeowner search for a reputed real estate appraiser to validate the overall price of their property. The estimated price that is provided by these expert appraisers while buying or selling a mortgage is known as a home appraisal. Appraisers check out various aspects of the property and its features to figure out how much it would cost in the real market.
The quality of the interiors and the number of amenities available plays a major role in determining the overall price. Understanding the working of an appraisal is very important to go through the various process involved in buying a property.
The main agenda of giving an appraisal is to ensure that the money requested by the client is appropriate or not. It acts as a standard amount that allows the home buyers to plan their approach accordingly. The more experience they have, the more accurate the appraisal will be. After the entire evaluation process is completed, the appraiser lays down an estimated price for the customer.
What Are the Things That A Home Appraiser Searches For?
Firstly, the house is examined from the outside to point out all kinds of defects and faults. Physical characteristics such as quality of the material, location of the house, neighborhood, surrounding view, transport facilities etc., are mainly included in these criteria.
Any negativity such as damp portions or stagnant drains may reduce the appraisal price automatically. Nowadays people don't usually buy a house without additional parking facilities.
The interior parts, such as the position, size, and area of the rooms, are probably the most important thing that appraisers check. The owners won't ignore a single nook or area within the interior of the place. Many owners prefer to sell their property in a furnished way with additional furniture.
Investing in kitchen renovations and bathrooms can multiply the appraisal value significantly. Space and functionality matter a lot, especially when there are kids involved within a family.
How Do Appraisers Determine A Property's Value?
If you are wondering what to include in your home appraisal checklist, here some factors that appraisers look for in a property:
Appraisers do give importance to how old the entire property is. The age of the property matters as different homeowners have different preferences. It is a very wrong concept that a new home is supposed to have more appraisal value than an old one. Many owners prefer to rely on ancient structures and antique features because of their durability.

Water damage may seem like a small sport but can end up in a huge investment once the homeowners move in. Hence, it must be fixed to maintain a non-toxic environment.

The overall square footage of the rooms and the size is listed on the top of the websites. Owners tend to notice every detail, such as the number of kitchens, balconies, bathrooms, basements, etc.

Additional safety features and eco-friendly technologies automatically take the worth of the property to a whole new level.
How Do Appraisers Check Your House?
Many homeowners are completely unaware of the home appraisal process that is followed in their area. When an appraiser visits your place, the first thing that comes to their notice is the interior designs and specifications. If you have a separate roof or any other facilities such as a garden, lawn fountain, and so on, they will be highly interested in working with you.
Even the quality of the doors and windows matter a lot as it controls how much light can enter the area. The freshness and cleanliness of the property will determine the health of the members who will live inside.
Any improvement or upgrades related to the technologies that are pre-installed will be taken into consideration. These factors will help to increase the lasting values of the house that you are going to sell. Many owners end up spending a lot on the walls and ignore the quality of the floor.
An appraiser will prefer a house that has standard flooring quality as it gives a good impression. Lastly, they will note down the security system and protocols that are followed within the property. It happens that many times owners tend to cancel an attractive property just because its security level is low.
Things That Are Harmful to A Home Appraisal
Before contacting a real estate appraiser, you must know what hurts a home appraisal:
Poor quality of maintenance creates a very bad impression on the vendors interested in buying your property. Ignoring might reduce the ambience and standard of your house. Besides, it might cost a good deal of money as the buyers have to fix them. Hence buyers tend to avoid such unnecessary hassles.

Many a time, the homeowners tend to keep certain parts of their repair work unfinished. This may occur due to a shortage of money or time.

Having a bad neighborhood can become a huge disadvantage in many cases. People tend to rely on a place where they can get extra help in times of emergencies. Also, it has a huge impact on the kind of social life that the members want to be a part of.
The market conditions may increase or decrease the value of your property according to the situations as well. Keep this criterion in mind before preparing for a home appraisal.
How Long Does the Home Appraisal Process Take?
However, it takes a maximum of one week to be approved in most cases once the application is submitted to the bank. If you are a buyer, you will receive all the extra documents and a copy of the original report. Once the contract reaches the bank, the real estate appraisers evaluate the value in the current marketplace.
Various other factors, such as how much value the property generates, play a major role in determining the length of the process. This might take some time as various aspects of the house will be inspected. Once it gets completed, it will be time to look for various comparables. In this process, the appraiser checkouts the rates of various properties with the same area and features to compare their overall value.
The appraisal report is formed after the comparables are checked accordingly, along with the proper inspection. You might expect some amount of delay due to issues with accessing the property in certain cases.
What Factors Do Appraisers Check During Refinancing?
Every property must have a value that maintains a certain amount of threshold. Otherwise, you might have to pay additional insurances with high interest rates. To avoid these conditions, the appraisers must inspect these factors during the home refinancing process:
The number of rooms available determines how much carpet area will be consumed in total. As the rooms will increase, the selling price of the property will automatically get higher. The quality of the bedroom and kitchen must be maintained as owners tend to give them the maximum importance.

Any unnecessary items or waste disposals should be removed before the customer checks out your place. Deposition of waste can lead to a toxic environment where germs are bound to thrive. Thus the quality of hygiene must be improved for a smooth refinancing process.

Stains and other marks on the walls are a huge setback for any property. Nowadays it is essential to paint the house to cover any damage done before. It adds an essence of freshness and an improved ambience as well.
Thus, you can check out this article to get a clear picture of "what do appraisers do" and other steps involved in a home appraisal process.
Conclusion: - We will suggest rethinking the home appraisal because this your home, not jewellery or a car. This bears a lot of emotions for sure. If not, try to make the highest profitable deal because it will provide a small amount of satisfaction. Hopefully, our discussion will provide some sense to you what to do in such a deal.
So make a checklist and do accordingly. But try to find a genuine and honest appraiser. Proceed with the deal if you are entirely satisfied with your investigation only.
Categorised in: All News