---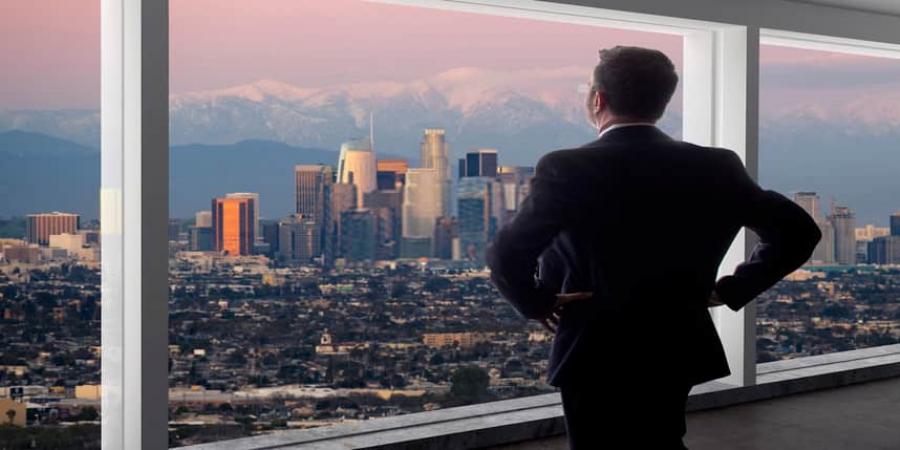 18 Jan 2020
Introduction: - If you have a huge blank plot, wish to build up an apartment or a duplex bungalow, then the person or the team who will take all responsibilities from planning out to hand over the final project is the real estate developer. Not only building up a new mansion but they also skillfully handle building renovations.
Apart from that, if you are an owner of the land and try to create something new, without taking a hassle, then you need a real estate developer who will help you to decide on what to built and how.
Not only apartments or houses, offices, shops, etc can be created by merging with the property developer team. They have well networked with several capitalists, who contracted with them for sharing a percentage of total profit. After completed the dealing now it's the developer's turn to execute properly.
They will finish the entire project within a specific time. To make a strong foot in the property developer field, it is going to stand out comfortably. Although this landing business world looks very intriguing, you have to follow the proper steps to reach the top.
7 Steps to Becoming a Real Estate Developer
1. Warm-Up on Your Carry off Volume: -
To become a real estate developer the first things you have to be cleared by your mind that is you're the proportion of your asset and the money that you have to carry off from the bank. In the early stages, when you don't have enough capital for funding and as you are a newcomer in the property evolving field, you don't have that many investors who will pay strong interest to your business.
Therefore, you have to apply for the exact amount for your business start-up. Well, in this situation bank will also inspect your income profile. So, before planning to enter this field ask yourself that what amount will you bear for running the project?
2. Essential Guidance That Must Be Acquired: -
Like, before forming a sentence, you have to know about letters, words, etc, similarly to enter in property developing field, you need to know all about this field. Many academicals include higher study programs on property developing segments. It is a good initiation to form a real estate developer career path.
The higher study course material includes all the vital chapters like rules and regulations, economical aspects, legislation, security, construction techniques, etc. Practical field experience is also there because students need to complete projects given to them.
But if you wish to become a real estate developer without a degree you have to perform dedicatedly in the field of land and property development from the very beginning. By working on real-life projects, you get a chance to gain knowledge while working with staff. Also, you will gain how to manage staff and retain business bonding.
3. Secure Wisdom for Future: -
After completing academic studies, you can apply to several land and property developing companies, where freshers are welcome. You can work as an intern so that you can gain proper field experience along with dealing with labourers and customers. Working in such a company is the best way to get started on the real estate developer path.
While you do as an intern, you get paid an amount as your monthly salary. After you are sure enough about your skills, now you can think to start your developer team. To become a real estate developer you need to gain proper skills and abilities first to train your future team.
4. Start-Up with No Money: -
First of all, there is nothing such thing where without investing a bit you'll see a profit. How can even people think to be rich without funding or giving effort? In the land and property development field, if you wish to work in a joint venture or individually, you have to put in some amount.
Otherwise why your're fellow partner should believe you and he or she will never show any interest in further. Become a real estate developer with no money is total hogwash.
After seeing effort and willingness from your side, then the opposite person will show their will. No business will stand up gracefully without having trust in each other.
5. Regulate the Range of a Project: -
At the very beginning, when you are nourishing your skills, or you are just completing your course, that time you need to be very careful while performing any project. Not to make any decision in the rush, you need to stay planned and focused on your execution. You need to think like what does real estate developers do when they have decided to make footprints in this field.
Land and property developing fields need to be charismatic, but not to be over shown. So make steps very carefully. Before taking any project into execution, make sure you have enough funds or capital to stand out from the project properly.
Make a final calculation on your investment and carry offs from the bank, the list of expenditures of your project, if you are in collaboration with your partner then maintain a calculation sheet. A successful real estate developer doesn't get attached to profit; stay focused on the final output.
6. Selection of Project Location: -
Selection of a project area is very crucial as the regarding things will depend on it. Select an area which is near to the proper city life, so that people easily get their daily necessities. If you choose to build an apartment in a rural valley, then no one will look at it.
What most real estate development firms do, is make a list of open lands that are available in the metropolis area, and then inspect the location and its surrounding areas.
7. Be Self-Reliant: -
With the skills and abilities, you have earned from performing projects, now it's time to think about your property development firm. Choosing your career in real estate development will now give you the chance of creating on your own.
You need to open a well-equipped office, fresh or experienced property dealers and agents, well enough networking in this field, trusted investors by your side. Now you can start your fully functional land and property firm.
As a real estate broker or a client, you have to learn all the tactics of handling clients and convincing your investors to have faith in you. After working under a developer, you have read their problem-solving methods and then decide if you are ready to take developer in the industry of real estate. There are a few processes that you should follow to become a real estate broker in real life.
What Is A Real Estate Developer?
At first, you have to know that real estate developing is a kind of process where you people buyers land from n owner and then sell it to another person with keeping a profit margin, making building on those lands and selling them by parts, making shopping complex, school, college, supermarkets, and many more things are the main agenda of a real estate developer.
When someone is going to buy land or build a building, they can contact such developers. After that, they will show you some suitable lands. You have to choose among them, and then the official paperwork will begin.
They will make some legal documents where they will transfer the land from the previous owner to the new owner, and then they will start to make the proposed plan for you. They will take the guarantee of the land and the building for a few years.
If anything goes wrong, they will give a refund or ensure that they take care of it. Everything will be written in the contract paper, so you have to worry about dealing with such developers.
What Does A Real Estate Developer Do?
When you are an aspiring real estate developer, you should know the essential works. A real estate developer can be an individual or committed to a company. They have all the contacts of the land available in a city or the town nearby. Special economic zone to non-economic zone is evident to them and developer the area's price around that.
Brokers under a developer get the landowner's contact, and then they try to sell to the best person possible in the area. After getting the price of the land, the developer has the percentage of the land. Secondly, if anyone tries to do some big or small projects in his lands, they can contact the developer.
A developer will make plans with the help of architecture and a civil engineer. The person can change the plans according to his needs all the labor costs and the other making costs will be beard by the person, and the developer will give the supply. Everything will is signed under a contract and no one is allowed to violate any rules.
How To Get Started On The Real Estate Developer Path?
It is not necessary to have a relevant college degree to become a real estate developer. You have to get associated with a firm like this and then learn the basics of real estate. Travel with the senior broker to multiple places and try to learn the client handling procedure. You have to convince the client that you will arrange a suitable buyer who can give an appropriate price for their land or their property.
After that, you also have to learn business development skills to sell the properties according to the client's requirements. After some time, depending on your performance, the company will promote you to become a real estate broker.
You have to do the same things where you will have targets you have to fulfill, and you have to train new joiners. After few years of actual training and experience, you know client handling and business development.
So you can join a company as a real estate developer, or you can open your firm. As the path is not so easy, you will have to work hard and keep some patience.
What Is the Average Salary of a Real Estate Developer?
It is pretty challenging to say about the average salary of a real estate developer. In most of the company, it is based on the incentive. You will get a percentage of how much dealing you are doing every day. But as a simple knowledge, if you are a broker, your salary will be around 25k rupees in the Indian region.
As a developer, your salary will be around 40k rupees per month. But if you are a complete individual and have your firm, you can have all the profit generated per project.
After deducting all the electricity charges, and other salaries, you can have that; e-money in your account. In most cases, it goes up to a five-digit mark. But it depends on your reputation as well. You have to work hard every day to get new projects.
How To Become A Real Estate Developer With No Money?
You can start it as a zero-investment business. But have to have the business development skills, knowledge of lands, the process of the project selling and buying, and the quality of land testing. After that, you can get some clients and start your own business. You have to convince the client that after you get the final amount of the money, you can start their project.
Your entire share will be given to multiple places like labor advance charges, tools and ingredients advance, and many more things. In this way, you can start your business. But it will be a safe option if you start working under few companies. You will get a salary instantly at the end of the month, and you can sustain your living with that.
Later you can convince your client and strata individual business around it. You can only start this business if you have a developer's license and have all the carpenter, contractor, builder, and state acquisition department contacts. They will help you in every case.
How Much Money Do You Need to Become A Real Estate Developer?
As an area, estate development is not easy. We have already talked about the facts knowing lands, land, and property selling processes, and business development ideas. You can start this business with no money. It can only be done by convincing the client; after getting the client's initial money, you can start his project.
You might not have the profit margin, but you can gain other's trust. But if you have the money, you can start a new project in a special economic zone and start your own business around the area.
By having 20 to 30 lakhs, you can invest that into a new ongoing project or start a new small project. You can profit out of that and start a new project. If you start investing in new projects then your business will run smoothly from the beginning.
How to Become A Successful Real Estate Developer?
You must have heard about the fact that you can achieve anything with hard work. After getting all the knowledge of the industry of real estate, you can start your carriers as a real estate agent or a broker. There you will learn client handling and business development proposals.
After having years of experience, you can start walking on the path of becoming a real estate developer. There you have de the major dealing of lands, building, properties, and other projects. Everything will be done through legal paperwork. You can only succeed if you are honest in your profession.
You have to clear all the said salaries of your employees and the contract laborers working day and night to make your project look excellent. Make all the dealing clearly and maintain good relationships with all your clients. You can get new projects with the help of their contacts.
Conclusion: - To be a successful land and property developer, you need to gain experience by doing the course and performing projects. All you need to do is to stay focused and determined while making any decision, meeting with customers, labor, and contractor settlement. To stand out on the top, you need to perform well, have the thirst to improve skills and give the best.