---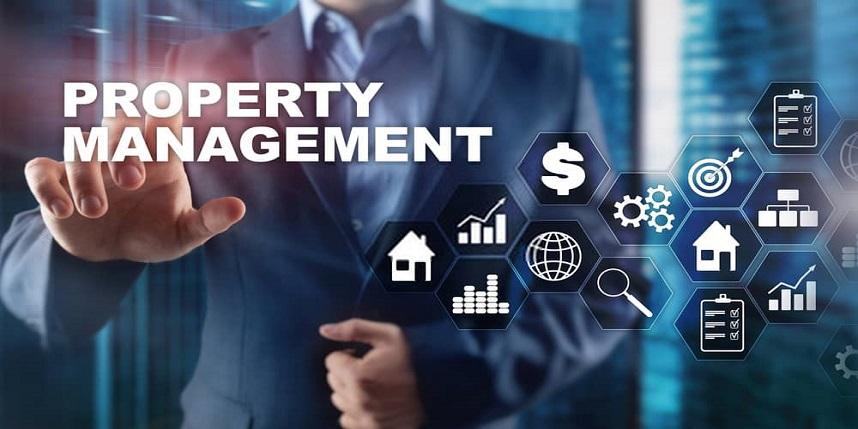 07 Feb 2020
Introduction: -
A property manager usually handles multiple properties simultaneously and generates earnings from them. A property manager works to handle clients' property portfolios ranging from people who rent out their multiple let-ins to first-time landlords.
Generally, property managers take responsibility for maintenance, repairs, security and upkeep of the properties they work for, like flats, condominium complexes, shopping centres and industrial parks. The owners pay a percentage or a fee of the rent generated by that property to the manager.
How To Become A Property Manager?
The minimum educational requirement for a property manager is usually a high school diploma or GED. However, some professionals choose to pursue an associate's or bachelor's degree in a relevant field to become a certified property manager.
There are many ways to become an estate agent or a property manager. You do not legally require a college degree or a license to become one. So anyone with the desired skills can work in this field. There's no overarching legal regulation in the private sector, and you are not legally required to belong to a trade association either.
Still, some agents choose to join some trade association and often have a relevant degree, HND or foundation degree or considerable experience built up as a technician before moving into this role.
Typical duties include advertising and searching for the right tenant, drawing up legal tenancy contracts, checking tenants and looking after the property, dealing with maintenance and repairs, managing rent and expenses, and acting as a liaison between the tenants and landlord.
They manage the flats or apartments or other developments depending on the business sector/ type and size, handle communications – emails/letters from residents and flat owners, keep reports/records of residents, sources and place service orders to contractors, place alarm systems, and work for park enforcement, visit developments, handle surveys and legal procedures, organise meetings, keep a record of legal documents and leases and other office/admin work.
10 Steps to Become a Residential Property Manager
The steps to becoming a residential property manager are given below –
1. Basic Criteria:
You need to have some basic educational qualifications to apply for the job of a Property Manager. As the industry is famously non-regulated, qualifications are not essential in the private sector; however, to become a land and property valuer, you need a degree or professional qualification accredited by RICS or relevant degrees in real estate management and property development or property development valuation.
Estate agents are not obliged to be licensed under UK law. However, individual agents may be qualified and approved by professional body members like RICS. In addition, the National Association of Estate Agents requires its members to have specific qualifications.
2. Credentials or Certification:
If you wonder how to become a real estate agent, assure that you won't need a degree. Various specialised certifications can help you grow in the field. The minimum qualification needed in the sector is the General Certificate of Secondary Education (GCSE). However, some property management companies might prefer candidates having a vocational degree in real estate.
3. Major Skills Required:
Standard responsibilities of a residential Property Manager working with an agency are to manage the homes and renters who are staying and look after the property, collect rents, find and get tenants, manage rents and finances, act as a link between the residents and the landlords and draft, sign and renew contracts on behalf of the owners, screen the potential tenants, maintain properties, repairs, handle works like snow removals, landscaping and arrange for necessary repairs to the properties.
The organisation is key as a property manager, and you need to be aware of the laws to handle the legal paperwork. In addition, you may be asked to handle finances and accounting or sales.
Excellent communication skills, the ability to prioritise, self-motivation and keeping calm under pressure are some basic skills required for the job. In general, your interpersonal skill is useful in getting a deal, and you'll have to bargain with sellers, buyers, and other brokers, so you should have strong negotiation skills.
4. Proper Marketing Strategy:
A well-established marketing strategy can help this process. You need to have internet-based skills to handle online strategies. Such firms adopt several strategies like a referral payment policy, social media, real estate investment club, Google ads, online marketing channels, websites, email marketing and content management.
5. Good Networking or Connections:
One needs networking skills to grow in the residential property business.
6. Legal Commodities:
A binding contract that sets out what is expected of you as a landlord and your property manager; a property management agreement also sets out the fees to be paid and the timescales of the agreement.
Since a management company must ensure that all property-related processes comply with health, safety, and housing laws, a Property Manager needs to know about the legal procedures to stay compliant with all aspects of lettings legislation, as, across multiple properties, it can be extremely time-consuming.
7. Technical Resources:
A good letting agent should offer accompanied viewings, showing prospective new tenants around your rental property and explaining how everything works, so they should develop technological resources. Employment boards and online resources can advance their job search process. One can check job listings frequently to work as a manager. Some people find success when they apply online.
Some management firms have a customised automatic app to handle clients' queries, but a manager may have to handle online requests of the clients, and they may also provide online viewing or handle other such jobs.
8. Pricing Structure:
The fees charged for property management depend on the kind of service the firm lets agents offer. It can be tenant-find only, rent collection or full management. Full management services usually see a property manager or agent take a percentage of your monthly rent as payment, usually between 10% and 20%. In addition, one should have a contingency plan in place for maintenance where you have an emergency fund to help you fix issues quickly to keep your tenants happy.
9. Suitable Location:
Property management involves meeting new people and communicating with them. Proprietors or firms often hire someone with customer service or exceptional social skills and teach them the technicalities instead of vice versa. The Property Managers should have an online presence, and they can set up an office online and offline.
What is a Property Manager?
Property managers are responsible for managing the homes throughout the tenancy agreement term. It includes regular maintenance, emergency repairs and payment of rents.
They need to maintain a great relationship with clients and be on good terms with owners. Property Managers will usually have a pre-determined portfolio of properties. They are responsible for keeping the landlord informed about any general maintenance and repairs to the property and other information, including; tenants' notice to vacate, business rules, and legal issues.
They check if the property is kept in top condition, and at the end of a tenancy, they deposit releases and handle disputes and submit cases for arbitration via the TDS if and when required.
On average, a property manager in the UK may earn over £25K to £50K per annum, depending on work profile, location, and experience level.
What Does a Property Manager Do?
They determine the ideal rent price. Then, they use property market data, surrounding area averages, location, and the property's amenities and features to develop the perfect rent amount for the investment property.

They clean, repair, and maintain vacant units. Additionally, they can provide a few ideas on revamping vacant units. It makes vacant units more appealing and rent-worthy.

They advertise rental vacancies to get perfect tenants for the property owner, and they are also responsible for screening all prospective tenants. Since they are well-versed with tenant laws, they can filter out applicants who are not qualified and avoid discrimination under the Fair Housing Act (FHA).

They prepare the lease agreement terms to protect the property and the owner's interests.

They handle tenant complaints and issues and are responsible for solving any complaints.

They collect rent and enforce and collect late payment fees. In addition, they are responsible for increasing and decreasing rents as per market rates.

They carry out property maintenance and outsource jobs related to repainting and drain inspections to keep the property clean, habitable, presentable, and operational.

They take care of vacant properties to avoid squatting and vandalism. They also handle evictions and ensure that the unit is legally compliant.

Property Managers are responsible for filing taxes on behalf of the owner. In addition, they keep records and create regular reports to track property growth.
How to Get a Property Management License?
Some Property Managers have a university degree in the sector, but it is not a requirement. Though you do not need a property management license to work in this sector in the UK private sector, to increase your credibility, one can work towards getting qualifications such as the IRPM and AssocRICS and manage a greater number of properties.
You are not legally obliged to complete formal training to set up a property management company or have experience. However, if you have the time, you can work as an admin assistant for a lettings agency at the start of your career to gain experience.
How Much Does A Property Manager Make?
There are no such fixed formulas to calculate the earnings. But one thing is sure; the market has the potential to give you very high earnings. You can work with some big companies or run the property management work yourself. Earning will depend on your work and negotiation abilities.
Property Manager Do make a lot of money by contacting sellers and buyers and providing personalised services. You get to earn a commission if you help sellers get their property sold. In addition, loan companies may offer a commission to help the clients.
How to Get A Property Manager?
The search engine will give a list of Property Managers in the area you are searching for, and some websites also provide their details and contact information.
Read their reviews online to get a reliable broker. If you are searching regionally, search the name or city area to know what types of deals are available online.
Individuals and large and small companies provide property management services, compare the prices, check their reviews, terms and conditions, services/agreements, expertise, accomplishments and others before choosing the ideal one.
What are the Skills Needed to Be a Property Manager?
Some of the key skills needed to be a property manager are given below –
Good communication skills

Excellent customer service

Marketing skills

Technical knowledge
Besides the skills mentioned above, a Property Manager should possess good organisational skills and always think like an investor. In addition, they should be aware of property laws, inheritance laws, financial laws, and related taxes to help stakeholders in better ways.
Conclusion: -
The property manager may have to handle maintenance and repair work of multiple properties, search for tenants, collect rents, handle legal paperwork/taxes, and handle proprietors and contractors.
In the UK, you do not need a Property Management License to work in this field. However, certifications like an Estate Agent Diploma may be helpful to get a job; you need to have good communication and negotiation abilities to succeed as a manager.
A residential property manager's job includes taking care of repair work, handling the employees – sales & maintenance, writing the leases and legal documents, and explaining them to tenants. Understanding the property market is also hugely beneficial for any property manager – as is a background in marketing or finance.
Categorised in: All News