---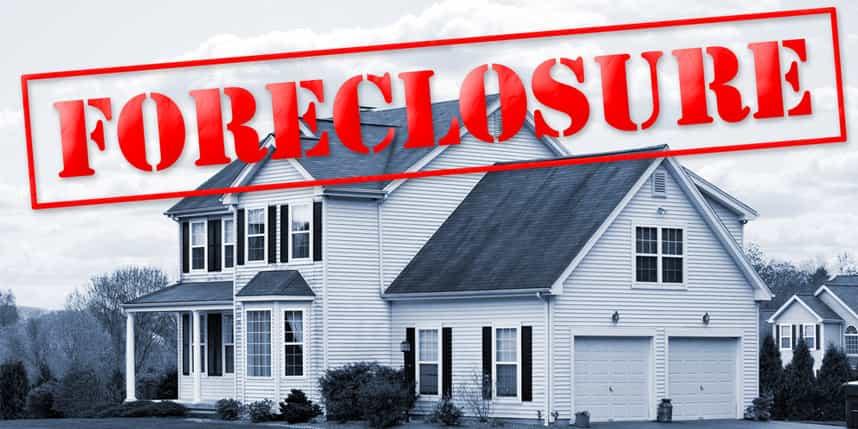 07 Oct 2021
Introduction: - Everyone desires their own home, where they may savour every moment of their lives. Having a home is unquestionably a significant accomplishment. However, you must have enough courage to stare your desire in the eyes. Because finding your dream home isn't easy as finding a piece of cake.
Various people in many countries are upset by their inability to find a home within their budget. So, if you're too stressed out to discover your ideal home, consider purchasing a Foreclosure property.
Now we have to clear our concept about a foreclosed home. A foreclosed home is a taken property by a bank that will give for a sale. After that, the sale amount will be transferred into the real owner's bank account.
The total thing is performed only to help the real owner of the foreclosed home so that he or she can secure a loan amount. A foreclosed home is nothing else but the owned property by the bank. We all know very well that, a mortgage loan can be taken only by downing a land or property as a security deposit object.
The truth about buying a foreclosed home is when the owner of the property fails to repay instalment amounts or the actual loan amount; naturally, the bank will take possession of their property, which they placed as a mortgage asset.
7 Things to Know Before Buying a Foreclosed Home
1. A Home Inspection Is a Wise Investment: -
Whenever we visit a supermarket, we always compare more than one product and its price. If we are willing to buy a fresh property that matter is different and purchasing a foreclosure is fully different as it comes with several risk factors along with maintenance cost. If the whole thing gives you too much headache, then you can hire a home inspector in exchange for a nominal buck.
The home inspector will visit the foreclosed property. They will thoroughly check all the corners of the property. From structural to mechanical, plumbing, electrical everything will be checked and then the inspector will present the final report to you. The ultimate decision will be yours that you must proceed with the foreclosed property or simply move forward.
2. Consider the Advice of a Seasoned Contractor: -
A solid and manageable home plan is the greatest method to start your dream home building. You will not be able to complete your project successfully unless you have proper inexpensive house plans. To create your dream home from a foreclosed property, you'll need a precise plan.
If you want to build your dream home on your own, attempt to develop a simple house plan so that there are no complications and you don't have to pay additional money. To help you out from such trouble, you must take the necessary consultation from a well-experienced contractor. After examining thoroughly, the foreclosed home, your contractor will guide you accordingly.
3. Evaluate the Foreclosed Home's worth: -
The most important thing to keep in mind is the current market worth of the foreclosed home. If you are a first-time home buyer foreclosure, make sure you know each thing that is related to the foreclosure.
House owners are welcome to come in and speak with the bank and higher authority about when they can make a move to buy the foreclosed property. Some government agencies are also available to assist you. Try to visit more bank auctions to get a clearer concept about it.
4. Bank Appendixes Must Be Checked carefully: -
Whenever a deal will perform, there must be legal movements that are noted as agreements. Legal documents of purchase and sale must be issued whenever the foreclosure deal was placed. The risk of buying a foreclosed property is you have to go through all the legal documents very carefully. Because all the legal documents are non-negotiable.
Therefore, you should hire a legal advisor who can clear all the legal appendixes that have been mentioned there. Before signing any documents, read all of them carefully.
5. Make Smarter Decisions: -
When we talk about making better decisions, we're talking about the overall planning and execution of your dream house project. Because you're working on a foreclosed property, every action you make should be calculated. To begin, you'll need a strategy, which should be tailored to your budget.
Calculate your whole budget and take the appropriate steps forward. You must concentrate on your spending to do this. If you're employing a contractor, proceed with caution.
6. Be Careful with Construction Materials: -
It's time to choose building materials once you are ahead with your foreclosed house's renovation plan and room-by-room plan are complete. When you're trying to cut costs, you'll want to choose your construction materials carefully. Because many people will tell you that it is your dream home and using high-priced materials is the only way to go.
You can either go to multiple markets or search online for the lowest building materials. After all, you are on a tight budget and after buying the foreclosed property you need to cut off extra wages that may harm your pocket.
7. Check All the Necessary Things: -
Here the necessary things we mean to say are the overall plumbing systems, cracks, and holes of the roof, the flooring, and the entire locking system of the foreclosed house. As the foreclosed house is mostly ignored and not taken proper care of it, so the fixtures might get uneasy to operate. So, before finalizing such a deal, inspect everything.
The Idea of Foreclosed Properties and Risks Associated
Many money lenders try to gain profit from their customers. They give away money to people in interest. This allows the customers to complete their projects and repay the loan. Besides these, they have to give a mortgage in the document as well. It acts as an asset or a guarantee that the customer will repay on time.
There may be cases where the borrower may not pay on time. They skip so many payments that the lender suffers a huge loss. They are unaware of the foreclosed property risks. This is the step that an owner can take if they do not get the loan amount on time.

Foreclosure is an official system with which the moneylender can take a big step. If you hand out money like this you can use this process as well. It allows you to take ownership of the mortgage that the person signed in the document. You will get the mortgage under you and prevent the loss of your money.
Not only can you buy this mortgage, but also sell it to other people. You will have the legal claim to the full value of the property as well. The process may change depending on which state you reside in.
Does Foreclosure Require an Adjustable-Rate Loan?
Normal banks don't allow this process at all. If anyone takes a loan from there they have to agree to fixed loan interest. However, money lenders often give an option that is the adjustable-rate loan on a foreclosed property. Here the customer does not have to pay money according to the same rate of interest.
After a certain period, the rate on the outstanding loan balance may change. It can change either yearly or monthly without any prediction. That is why many people term these kinds of mortgages as floating ones.

In these rates, there is a particular index and margin. The higher authorities determine the value of these according to which the rates may differ. As a result, the payment that the customer needs to make will also change. It can either act as a profit or loss for the lender who has given the money. The only people who can benefit from this are the home buyers.
They can agree to pay a low-interest value at one point in time for their house. After that when they become financially stable they can afford to pay the high rate of interest as well.
Pros And Cons of Buying Such Properties: -
There are two sides to this concept that people don't know. It may depend on what kind of property you are buying. The price and location of that place are also some key factors. Read these points to know the truth about buying a foreclosed home:

Pros: -
One of the major benefits for the lenders is the value of the mortgage. If the customer does not pay on time, they can get the entire property at a low price. They can use this process to take various mortgages that they could not afford at normal prices. No one has to go through the process of auctions as well. It allows the lender to purchase the property instantly.
They get to show the legal notice to the customers who kept it as a mortgage. Cash bids have a high chance of taking things away before you notice. Even before the foreclosure happens the buyer gets to inspect the property. They can do all their searches to find out the benefits of getting it. This bargaining power is a good way to do financial business in today's market.

Cons: -
The greatest disadvantage of this system is the money that you will get. The buyers get to accept the offers that come only in cash. Otherwise, they won't get any commission from any authority. It may also take time in some situations. You cannot just ask anyone who staying on the mortgage to move out instantly.
They will need some time to find another place and pack all their items. This is something that can cause problems in the planning of the buyer. Besides, the homeowners will suffer from problems with money. The house that the moneylender will get will not be in a good state.
Avoiding The Risks in Foreclosure: -
Losing a property not only affects your economy but also your mental state. A house that has stayed in your possession for years can vanish within days. Before giving them as a foreclosed mortgage, you need some way-outs. Then you have the chance to avoid the risks of buying foreclosed properties.
There is a particular reinstatement period for every mortgage property. Keep an eye on these dates to avoid a big loss. You will get the chance to repay all the money you have taken on this date.

You may have paid a small part of the loan as well. Not everyone forgets to just pay their loans just after getting it. In most cases, the customer fails to stick with the loan after a fixed period. That is why you can treat the remaining balance of the loan as a new loan. Moneylenders may agree to this situation as it is their particular profit.
You will have the option to increase your income and start your journey towards a new loan. You can also ask the lender to do some changes to your mortgage system as well. They may ask for a small monthly payment for the mortgage if you are residing in it.
Should You Invest in Such Properties?
There are some risks that people can suffer in these deals. Buying a mortgaged house does not mean that you will get to enjoy a good space. In many cases, the quality and standard of these properties are not good. You will have to invest an extra amount on its maintenance only. Real estate agents often don't get information about the price you have paid for these homes. This will have a very bad influence on your ROI as well.

There is no point in buying a property where half the amount goes to repairs. It will affect your family when they will have to move in there. Even if it seems alright it can become a burden after a few years on everyone. The house that you will buy may have records that you are unaware of. Such liens and debts will create problems for you only.
Hence you should do a lot of research before jumping on to such conclusions. Just because you have to pay less does not mean that the property will be a profit for you.
Conclusion: -
You must, however, possess sufficient bravery to confront your goal. Before owning a bank-owned property we must stay aware that a mortgaged property comes with lots of extra hazardous factors. Therefore, if you are planning to own a foreclosed property, go through the above-discussed points before finalizing any decision.
Categorised in: All News